Bottleneck Gallery Honors The Shining with New Prints
These amazing prints by Bartosz Kosowsk are sure to be a crowd-pleaser.
By Jay Gervais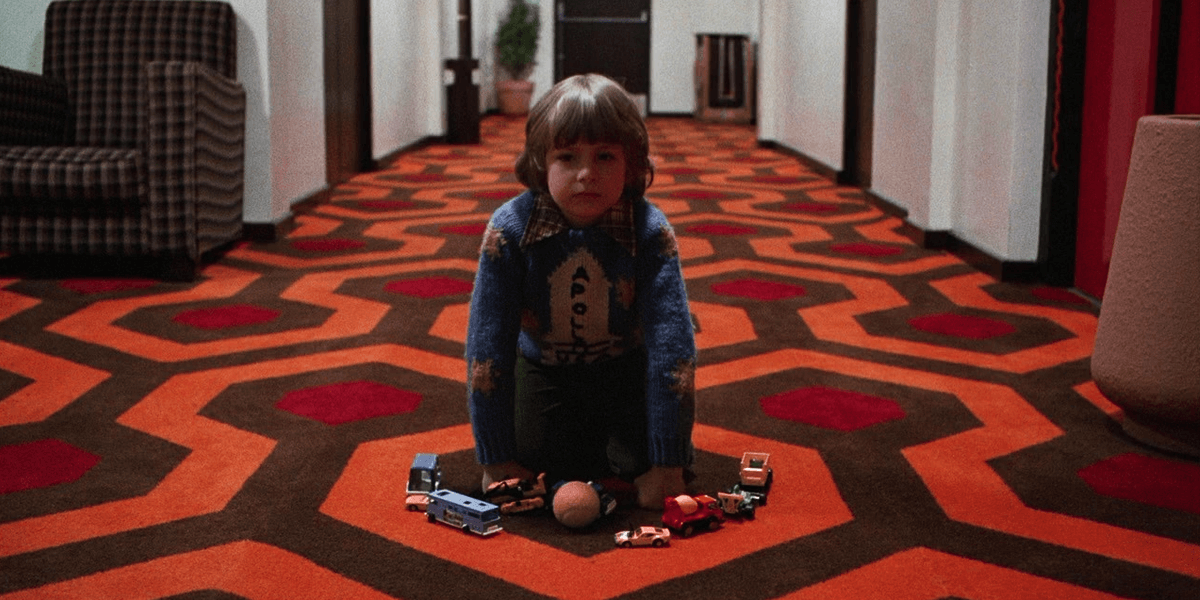 We're very excited to bring to your attention this wonderful new print from Bottleneck Gallery, which pays tribute to a classic scene from Staley Kubrick's The Shining. Have a look below for images of this print and its variations, along with more information about the product.

[blockquote-0]

This print references the moments before Danny finds the door to room 237 suddenly open and he decides to let his curiosity get the best of him, not knowing what horror awaits him inside. The artist perfectly captures the unique design of the corridor carpet as well, which takes up most of this print and makes quite a statement about the immense size of the Overlook Hotel. Or could it be suggesting he is but a minor problem to be "corrected" in the hotel's grand plan to turn his father, Jack Torrance, into a murderous madman? We'll let you be your own judge.

This is Bartosz Kosowski's first collaboration with Bottleneck Gallery and it's likely not to be his last, if the superior quality of this print is any indication. All of Kosowski's prints go on sale tomorrow at 12 PM eastern time, and we're certain this is destined to go rather quickly. So, if you're interested in this item, bookmark Bottleneck Gallery's homepage and be there when it drops!

Stay tuned to Dead Entertainment for all the latest news and updates on The Shining, including its upcoming sequel, Doctor Sleep!