Mike Flanagan Breaks Down That Surprise Character Appearance in Doctor Sleep
The scene also featured a little throwback to Stanley Kubrick's The Shining.
By Chris Morse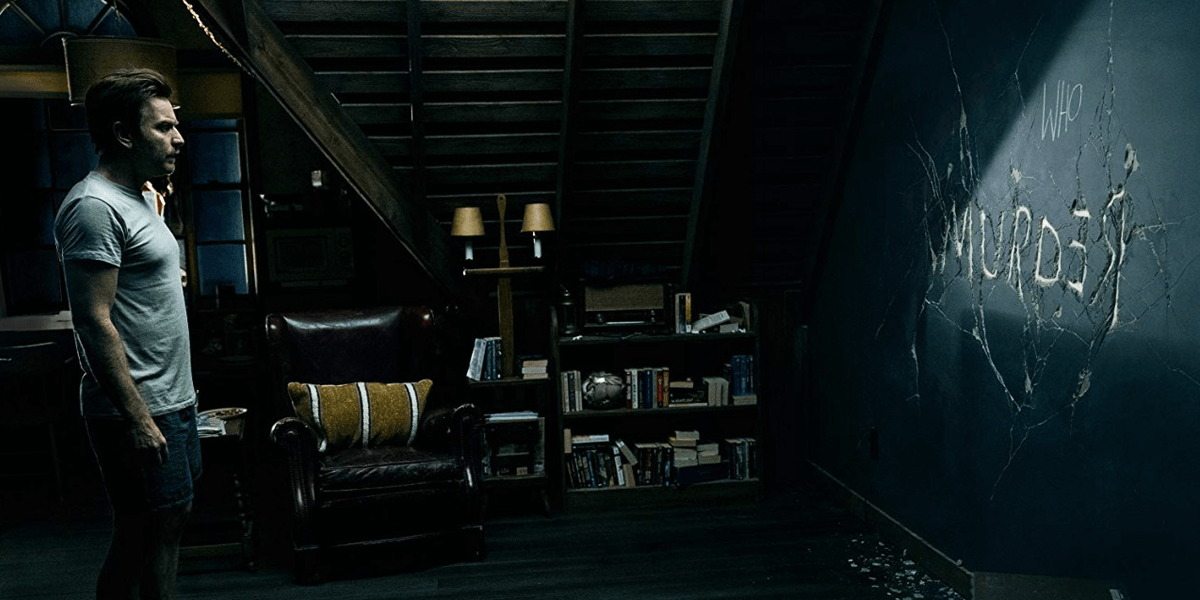 Doctor Sleep is in theaters now and as moviegoers continue to check out the film, there's one particular scene that is getting a lot of discussion. Fortunately, director Mike Flanagan offered some thoughts on the subject and how the idea came together in a chat with EW. It goes without saying that what follows in this article would qualify as major spoilers, so continue at your own risk!

Part adaptation of Stephen King's sequel novel and part sequel to Stanley Kubrick's original adaptation of The Shining, this film had its work cut out to bridge the gap between the two respective works. While Doctor Sleep ignored a few of the key departures present in Kubrick's film, it was important to get some of the recasting right with respect to returning characters.

Fans were already expecting to see a few key characters, such as Wendy Torrance and Dick Halloran (who survived King's original novel), but many were surprised to see Jack Torrance himself make an appearance, although this role of course did not see the return of Jack Nicholson. Still, there were big shoes to fill for this scene.

"I thought it was really important for Dan," said Flanagan. "I thought, for the character, he needed to confront his memory of his father and he needed to confront his own addiction, his own alcoholism. The idea that Dan and Jack Torrance would have a conversation together across a bar, especially across that bar, that was an irresistible thing for me, just as a fan."

"There were only two options," the filmmaker continued. "Either we were going to have a digital Jack — even if Nicholson played the part, it would have to be mostly a digital avatar, based on how much time's gone by; and if we had a digital Jack, we had to have a digital Dick Hallorann, and we had to have a digital Wendy, and a digital little Dan Lloyd. Then, it felt like we were making a video game. That technology, I know, it gets better all the time, but every time I see it, it rips me out of the movie, because I'm scrutinizing the technology. So, I didn't want to do that. It felt disrespectful to do that."

"So, then the mission became, alright, we'll treat it like we're treating the hotel," added Flanagan. "We're doing our best to get everything as close as we can, but too much time has gone by, and things are different, and it's a recreation. So, in that sense, let's find actors who remind me of those actors enough to push my memory in that direction, but then let them play the characters anew, let them play them their way. We're casting Jack Torrance, not Jack Nicholson. Henry Thomas shaved his head. We had a hairpiece made that looked a lot like Jack's hair. He grew out his stubble and I shot him from profile. And the rest is just Henry."

In addition, this scene featured a subtle nod to a line of dialogue from Kubrick's film in which Delbert Grady doesn't acknowledge who he is, instead insisting that he is someone else entirely. The ghost of Jack Torrance does the same thing, stating that he is the bartender, Lloyd.

"Stanley Kubrick taught us how to do this in the way that he handled Delbert Grady in The Shining," explained Flanagan. "Delbert denies who he is. Jack says, 'You killed your family,' and he says, 'No, sir, you've mistaken me for someone else.' So, Henry and I talked about: 'Well, okay, that's what happens to these ghosts, Kubrick proved it.' We're not trying to play Jack Torrance, we're trying to play Lloyd the bartender."

All in all, this was a memorable scene from the film and the slight nod back to Kubrick's adaptation of The Shining was a great touch from Flanagan and the rest of the production. Having this scene remain a surprise without it being spoiled in any trailers or TV spots was a big plus. Did you see it coming?

[relatedArticle-0]

Doctor Sleep brings back Danny Torrance, grown up and psychologically traumatized from what happened to him as a young boy. Danny, or Dan as he refers to himself now, spends years drifting across the country trying to find his purpose and deal with his inner-demons. He eventually settles in a New Hampshire town and finds work at a local hospice. He uses his psychic "shining" abilities to comfort the dying, and with the help of a cat that can sense the coming of death, Dan becomes known at the hospice as "Doctor Sleep."

The cast includes Ewan McGregor (Star Wars prequels) as Dan Torrance, Kyliegh Curran as Abra Stone, Rebecca Ferguson (Life, Mission Impossible: Fallout) as Rose the Hat, Alex Essoe (Starry Eyes) as Wendy Torrance, Carl Lumbly (Alias) as Dick Halloran, Zahn McClarnon (Into the West) as Crow Daddy, and Bruce Greenwood (Star Trek, Star Trek: Into Darkness) as Dr. John.

In addition to directing, Mike Flanagan also helped rewrite a script submitted by Akiva Goldsman. Doctor Sleep is in theaters now.