Stephen King Says Mike Flanagan's Doctor Sleep "Redeems" Stanley Kubrick's The Shining to Him
The author famously disliked the movie that came first, but has great things to say about this adaptation of his sequel novel.
By Chris Morse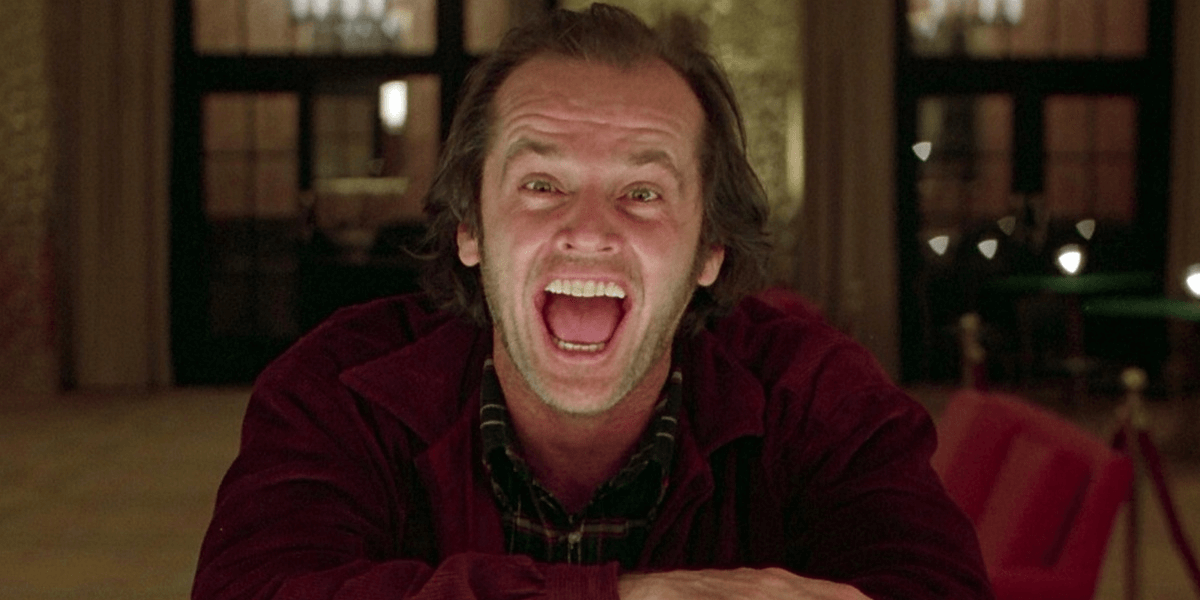 Despite its massive success, Stanley Kubrick's The Shining did not sit well with author Stephen King, who thought poorly of the adaptation for having no sense of emotional investment in the family despite being visually beautiful. What that movie got wrong, he says, is what Mike Flanagan got very much right in his adaptation of the sequel story, Doctor Sleep.

In an interview posted today on EW, King and Flanagan discussed the new film and what makes it work so seamlessly with both the source material and Kubrick's The Shining alike.

"I read the script to this one very, very carefully," said King. "Because obviously I wanted to do a good job with the sequel, because people knew the book The Shining, and I thought, I don't want to screw this up. Mike Flanagan, I've enjoyed all his movies, and I've worked with him before on Gerald's Game. So, I read the script very, very carefully and I said to myself, 'Everything that I ever disliked about the Kubrick version of The Shining is redeemed for me here."

"This was really cool," commented Flanagan, referring to his experience viewing the film with King for the first time. "I finished the movie, I brought the film to Bangor, [Maine, where King lives], and I showed him Doctor Sleep. I sat with him in an empty theater and watched the movie with him. I spent the whole movie trying not to throw up, and staring at my own foot, and kind of overanalyzing every single noise he made next to me. The film ended, and the credits came up, and he leaned over and he put his hand on my shoulder, and he said, 'You did a beautiful job.' And then I just died."

"The rest of the day we talked a lot about Kubrick," he continued. "We talked a lot about his other adaptations, we talked a lot about modern politics and Trump and about the state of the world, and we talked about shows on Netflix we liked, and we just talked. He was like, 'Having watched this film it actually warms my feelings up towards the Kubrick film.' That's when I really kind of freaked out. The whole goal from the beginning was to inch those two back together in any way, to reconcile that gulf of distance between the Kubrick Shining and the King Shining. If there was ever a way to do that, even a little, that was what I wanted as a fan."

"I don't want to get into a big argument about how great the Shining film is that Kubrick did or my feelings about it," concluded King. "All I can say is, Mike took my material, he created a terrific story, people who have seen this movie flip for it, and I flipped for it, too. Because he managed to take my novel of Doctor Sleep, the sequel, and somehow weld it seamlessly to the Kubrick version of The Shining, the movie. So, yeah, I liked it a lot."

That's some high praise from a legendary author who was famously upset with Kubrick's take on The Shining, despite its massive popularity and immense success. At the heart of it all is the story and that's where King feels Flanagan did this one best. High praise, indeed.

[relatedArticle-0]

Doctor Sleep brings back Danny Torrance, grown up and psychologically traumatized from what happened to him as a young boy. Danny, or Dan as he refers to himself now, spends years drifting across the country trying to find his purpose and deal with his inner-demons. He eventually settles in a New Hampshire town and finds work at a local hospice. He uses his psychic "shining" abilities to comfort the dying, and with the help of a cat that can sense the coming of death, Dan becomes known at the hospice as "Doctor Sleep."

The cast includes Ewan McGregor (Star Wars prequels) as Dan Torrance, Kyliegh Curran as Abra Stone, Rebecca Ferguson (Life, Mission Impossible: Fallout) as Rose the Hat, Alex Essoe (Starry Eyes) as Wendy Torrance, Carl Lumbly (Alias) as Dick Halloran, Zahn McClarnon (Into the West) as Crow Daddy, and Bruce Greenwood (Star Trek, Star Trek: Into Darkness) as Dr. John.

In addition to directing, Mike Flanagan also helped rewrite a script submitted by Akiva Goldsman. Doctor Sleep is slated for release on November 8th, 2019.