Jason Clarke Says Pet Sematary Disturbed Him, Discusses Role in the Remake
A new interview with the actor discusses what it was like to adapt the Stephen King novel to the big screen for the second time.
By Chris Morse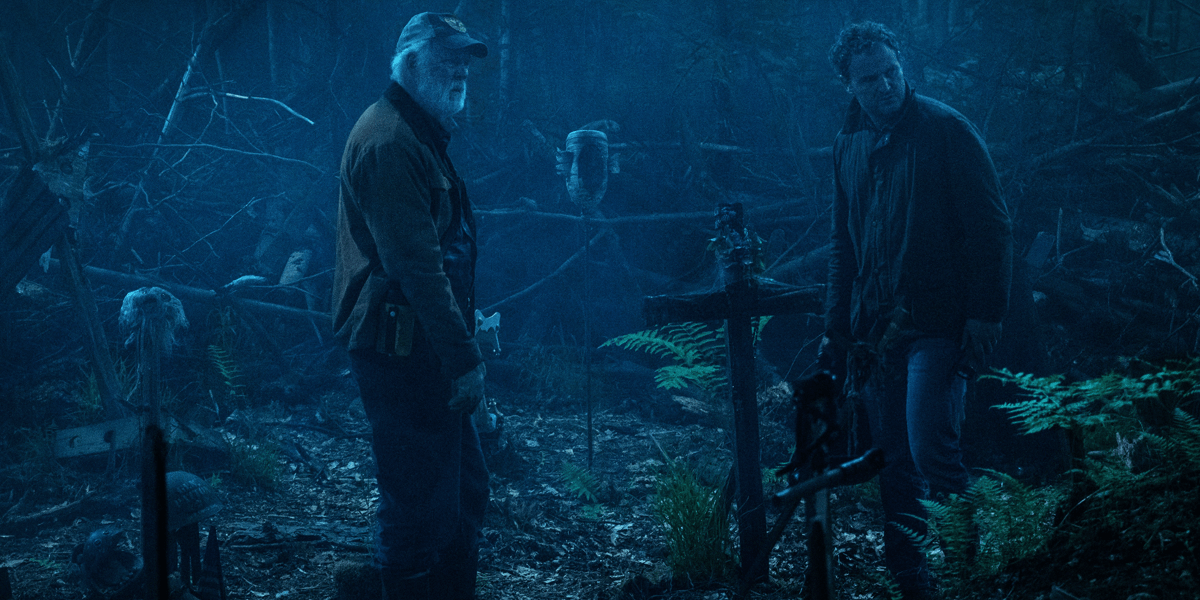 Stephen King approves of the upcoming remake of Pet Sematary, which is the second time this story will be told on film. Playing Dr. Louis Creed this time around is actor Jason Clarke, who recently discussed the new adaptation in an interview with The Hollywood Reporter. Having the legendary author's approval is one thing, but what was it like bringing this terrifying tale of grief to life?
Clarke says the horror story that started it all for him was, in fact, this one, with respect to King's work. Even years later, Pet Sematary is unsettling to think about for him.
It was this book when I was in my late teens. Pet Sematary was the first book that I read of King's. It kind of scared me more than it unsettled me at that point. Then, I was more interested in the narrative of what happened: how did it work in the forest and how did they come back in the world. When I became a father, it really unsettled me.
It may be all business for the actor, but playing this role of Louis Creed begs many questions as one steps into the shoes of a father in this situation. It's something that Clarke has not taken lightly.
Of course, yeah. I mean, that's your job. My job isn't to judge my characters; my job is to contribute to the story and help the director make the film that he or she wants to make. With Louis, you want the audience to come with Louis to a degree, so that in some way, they can arrive around that point of "What if?" What if you lost your child and you knew there was a place that had the power to bring dead things back? Would you do it? What type of father would you be (a) if you did or (b) if you didn't do it. That's the job of an actor: to contribute and give as much to the director as you can to make what they want to make.
With this being a film adaptation, there are naturally going to be differences between what appears on screen and what happened in the original book, and we already know what one big change is, but how does that affect the role? The actor explained what's going through his mind when striking a balance between the original story and what's in the script.
The interesting thing is: the book is basically Louis' inner monologue in a way. There are huge chunks where you're hearing his thoughts and his processes that he goes through, particularly that night when he digs up Gage in the book. You have to shoot the film in the end; the script is what you're shooting. It's easy to make that mistake as an actor: to try and do the source material. If it's not gonna work for the story that's going to be told in the cinema, it's gonna kind of run into a brick wall. So, that's the director's job — to guide you. There's one line in the movie where I said, "Let God take his own fucking child." That line was improvisation. It was Ellie's line early on in the book: "Let God have his own cat." By understanding the source material, you find ways to bring out more of the book, when you can, while still shooting the script.
Regarding Stephen King's approval of this new adaptation, Clarke sees it as a relief and is glad there exists an understanding that parts of these stories must be open to interpretation when being adapted to another medium. That means making it their own and it seems like this film's approach is one that all parties are happy with.
Of course, yeah. I like The Shining, and I'm sure Stephen appreciates that movie in some way. In the emails that I've seen, King understands that his work has to be interpreted. There's no way just to do a straight adaptation of his book. The directors had to make it their own, which I think they've done. It's wonderful to have that dialogue. It must be great for him to see his books be interpreted still, 30 to 40 years after they've been written.
Finally, when asked if playing these intense roles can have an effect on his psyche or dreams, Clarke admitted that Pet Sematary disturbed him and that there's no doubt these characters can creep into his life. The actor offered the following parting words on the topic.
Pet Sematary disturbed me — just that relationship with a child. I guess you're always drawing on yourself and your life; there's always part of you in each of your characters. So, it can creep in. Years ago, I did three or four angry men in a row, and I was a bit wound up. My girlfriend at the time, who's now my wife, told me to take some time and calm down. It finds a way in, but you get better at shutting it out. The characters that you play find their way into all the roles that you've had. Playing fathers helps you play other fathers or helps inform other roles. You put these characters inside of you, and you use parts of them as you go down the road to create new characters for each role that you do.
The new adaptation of Pet Sematary stars Jason Clarke (Dawn of the Planet of the Apes) as Dr. Louis Creed, Amy Seimetz (Alien: Covenant, Stranger Things) as Rachel Creed, and John Lithgow (Interstellar, 3rd Rock from the Sun) as Jud Crandall.
Pet Sematary will be released early this spring on April 5th, 2019. The film is being directed by Kevin Kölsch and Dennis Widmyer for Paramount Pictures. The duo is known for directing other films such as Absence and Starry Eyes, as well as a few episodes of the Scream TV series.
Be sure to keep your eyes peeled on Dead Entertainment for future news on Pet Sematary.