More on Sekiro: Shadows Die Twice from Game Director Hidetaka Miyazaki
Death, combat, and comparisons to earlier FromSoftware titles were all on the agenda in this latest chat.
By Chris Morse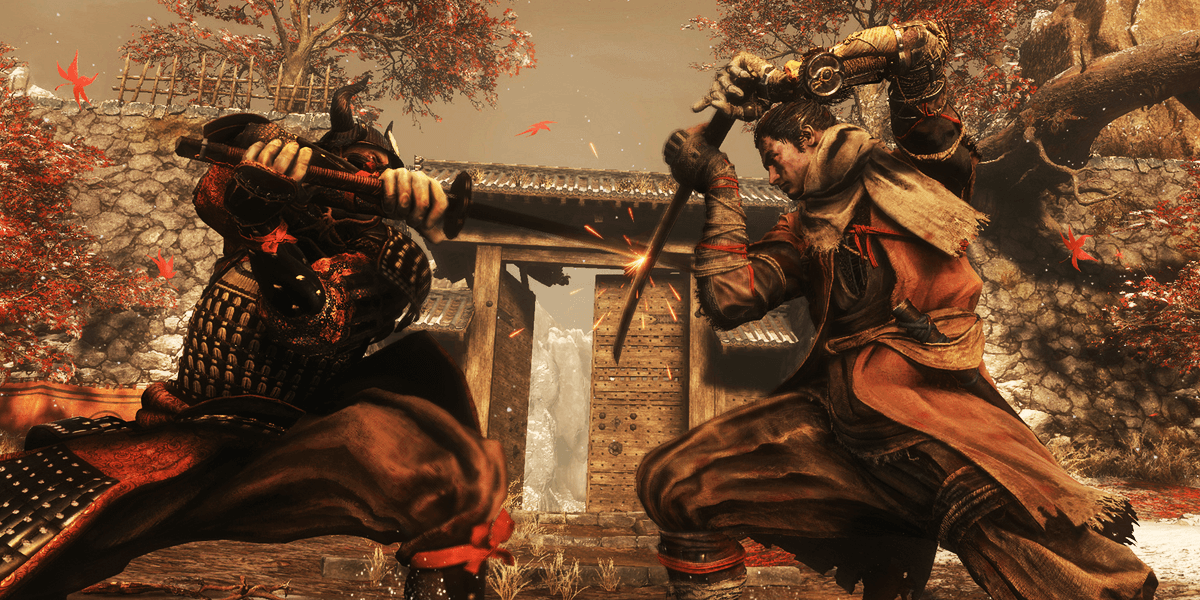 With the official release date just one week away, the ongoing press tour for Sekiro: Shadows Die Twice has continued with another interview containing new details about the title, this time in a chat with FromSoftware's Hidetaka Miyazaki. The director recently spoke to EW and discussed various aspects of the game's development as well as its gameplay mechanics, which we will share with you today.
To start with, Miyazaki said that he and the team felt it was the right time to introduce an all-new IP. "I believe it's important for us to have a diverse and free approach to making games in the way that we like" he explained. "The Soulsborne games came about through this way of thinking, and it felt like a good time for a fresh IP once those projects wrapped up."
Naturally, there is an expectation that fans will compare Sekiro to the studio's earlier titles, even though this game is something new altogether. Miyazaki acknowledges this fact, but says he wouldn't discourage players from making those comparisons either.
It's our hope that players will enjoy this title as something new in its own right. We do, however, understand that things will always be compared (something that isn't unique to Sekiro: Shadows Die Twice) and would not discourage anyone from doing so.
It's no secret that this game plays differently than what you would find in the Dark Souls series or Bloodborne, but this approach was deliberately used to capture a more ninja-like flow to battles with more sustained combat than dipping in and out strategically. Miyazaki continued by offering a little insight into the intent behind this design.
In order to realize more intense, edge-of-your-seat combat, we found that this change was necessary. This was something we had envisioned from the very early stages of development as a very ninja-like style of combat with a Japanese flavor to it.
The differences from earlier titles do not end there, either, as the narrative will be more focused around the characters than ever before. This is contrary to FromSoftware's earlier games, which were all about robust world-building rather than the detailed development of any particular characters.
In Dark Souls the story is very much focused on the world itself, whereas in Sekiro: Shadows Die Twice that focus is shifted to the characters. It's because of this that we feel the story will be a little easier to understand, and the different way in which one interacts with NPCs is due to this type of storytelling.
Miyazaki also touched upon the new resurrection system, which we explained in more detail yesterday following a new interview with Activision producer Robert Conkey. For the team behind Sekiro, getting death right was all about making the best decision with respect to the pace of gameplay.
The main intention behind the new approach to the death mechanic is to avoid having a negative impact on the pace of play. Sekiro: Shadows Die Twice is a very fast-paced game, both in terms of movement and combat, so we felt this was necessary to take into consideration. Resurrection is not a simple "do-over," and avoiding this break in pace was something we had in mind when we decided to not include the "picking up dropped resources" corpse-run element for the Dark Souls series in Sekiro: Shadows Die Twice.
A very interesting tidbit of information also surfaced from the interview with the revelation that Sekiro: Shadows Die Twice was very nearly a new installment in the earlier FromSoftware series Tenchu. Even though it never panned out that way, that franchise had a heavy influence on this game nonetheless.
It's true that there was a lot of influence from Tenchu. We even pondered making Sekiro: Shadows Die Twice a part of the Tenchu series at first. Of course, after that we researched and referenced many other games as well, but I think the largest influence was from Tenchu.
Finally, Miyazaki ended things with a reminder to players that death isn't all bad in this type of game. Much like the titles that came before Sekiro, dying provides an opportunity to learn, adapt, and improve, and that is a good thing. You can find his inspiring closing comments, which could apply to many aspects of life (minus the death part), in full below.
"Death" is not all bad. It's through dying that a player learns, adapts, and improves, allowing them to feel that strong sense of accomplishment after overcoming the difficulty. This in itself is one of the key values Sekiro: Shadows Die Twice offers, and "death" is a part of this. Don't lose heart, keep trying, and taste that sweet sense of accomplishment for yourself!
By all accounts, for fans of FromSoftware games, Sekiro: Shadows Die Twice is shaping up to feel familiar in some areas and totally fresh in others. What we have seen so far indicates that the team really tried something new here and we can't wait to see how their effort has paid off when the title arrives next week. In the meantime, read on for a refresher on the game's latest trailer along with the full release details to get yourself ready to jump into Sengoku Japan.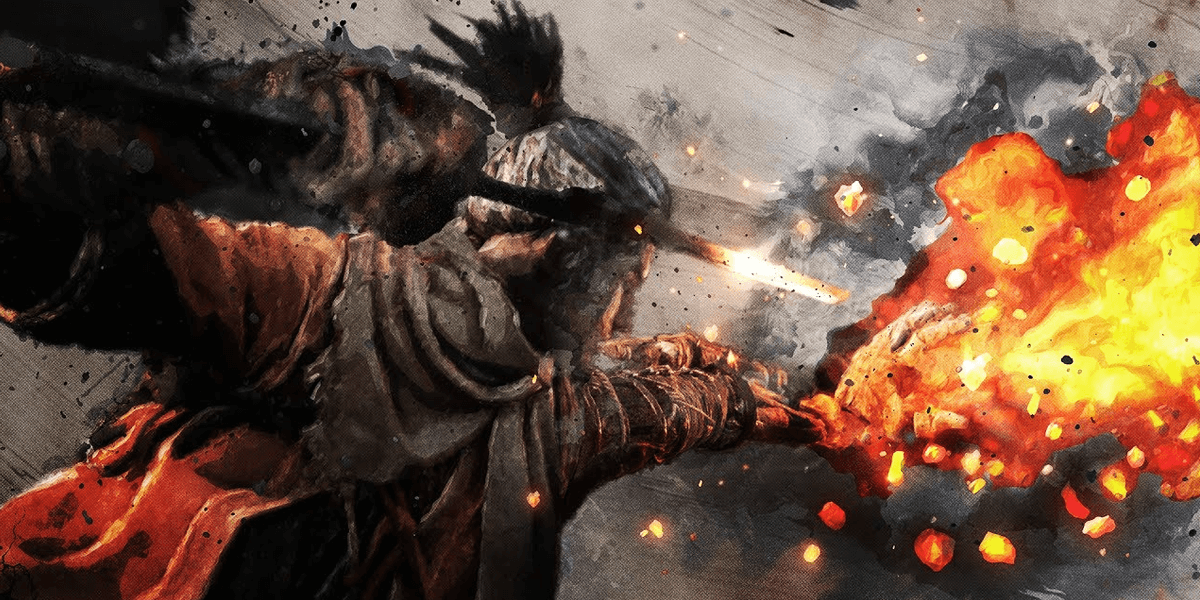 Become the One-Armed Wolf in the Launch Trailer for Sekiro: Shadows Die Twice
This new trailer will have you ready to take up the blade and get revenge on your enemies.
Read More
From the studio behind games such as Dark Souls and Bloodborne, FromSoftware, comes the very-different Sekiro: Shadows Die Twice. Unlike the previous titles listed, this game will focus more on stealth, tools, and utility in what is sure to be a refreshing change of pace for fans of the studio's work, which is typically known for having more RPG elements and multiplayer features.
Set in Sengoku Japan during the late 1500s, Sekiro: Shadows Die Twice follows a shinobi named Sekiro, nicknamed the one-armed wolf, who embarks on a journey of revenge after a samurai attacked and took his lord as prisoner. Armed with a katana and a handy prosthetic, he sets off to rescue his lord and put an end to those responsible for the kidnapping.
Sekiro: Shadows Die Twice will arrive on the PlayStation 4, Xbox One, and PC on March 22nd, 2018.