Sekiro: Shadows Die Twice Producer Talks Acrobatic Gameplay, Environments, Resurrections, and More
Activision's Robert Conkey teases various aspects of the upcoming title and offers fans a preview of they can expect.
By Chris Morse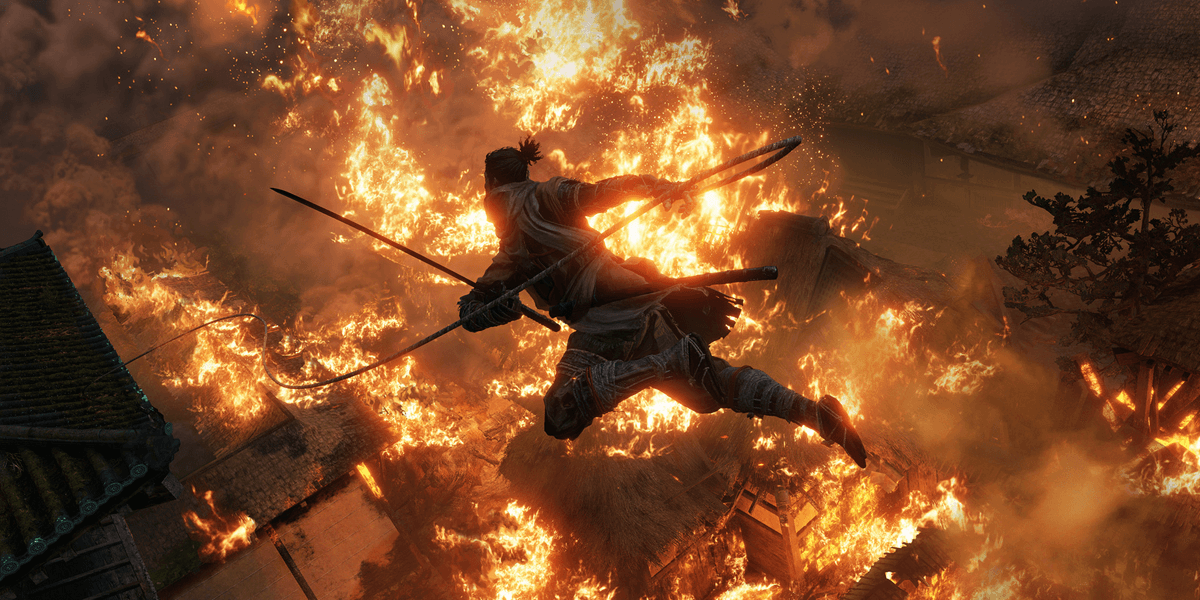 The next game from developer FromSoftware, Sekiro: Shadows Die Twice, will finally release next week and we have an all-new preview to hold us over until the big day arrives. Producer Robert Conkey of Activision recently answered a few questions for the PlayStation.Blog and discussed a wide variety of topics, ranging from the new style of gameplay and the environments to combat, bosses, and resurrection mechanics. We have some of the highlights for you below.

One big area of discussion is the game's new approach to combat, which errs on the acrobatic side and also includes jumping. Conkey had the following to share about Sekiro's gameplay and what makes it stand out from the rest.

[blockquote-0]

One very interesting topic from the interview touches upon the atmosphere and environment of the game, which is more interactive than ever, especially with respect to boss fights. Check out the producer's explanation on this below.

[blockquote-1]

As discussed a few months ago, Sekiro: Shadows Die Twice features a unique resurrection system, which is somewhat different than the studio's earlier games. In short, if you are slain in battle, you will have the opportunity to use that to your advantage and take enemies by surprise by reviving and rejoining the fight once more.

However, you are only able to resurrect again if you can defeat at least one enemy after respawning. During the interview, Conkey further discussed this system and offered an explanation for why it works this way. Rest assured, the difficulty of the game is tuned around this mechanic, so it won't make things too easy or trivial.

[blockquote-2]

The producer also mentioned the wide variety of encounter types the player will face in Sekiro. Read below for a few examples on what to expect as you progress through the game.

[blockquote-3]

Finally, Conkey offered a few parting words for those who are getting ready to take up the blade in Sekiro, emphasizing how the team believes this game will appeal to both new and returning fans of the studio's work. Read below for his final thoughts.

[blockquote-4]

By all accounts, for fans of FromSoftware games, Sekiro: Shadows Die Twice is shaping up to feel familiar in some areas and totally fresh in others. What we have seen so far indicates that the team really tried something new here and we can't wait to see how their effort has paid off when the title arrives next week. In the meantime, read on for a refresher on the game's latest trailer along with the full release details to get yourself ready to jump into Sengoku Japan.

[relatedArticle-0]

From the studio behind games such as Dark Souls and Bloodborne, FromSoftware, comes the very-different Sekiro: Shadows Die Twice. Unlike the previous titles listed, this game will focus more on stealth, tools, and utility in what is sure to be a refreshing change of pace for fans of the studio's work, which is typically known for having more RPG elements and multiplayer features.

Set in Sengoku Japan during the late 1500s, Sekiro: Shadows Die Twice follows a shinobi named Sekiro, nicknamed the one-armed wolf, who embarks on a journey of revenge after a samurai attacked and took his lord as prisoner. Armed with a katana and a handy prosthetic, he sets off to rescue his lord and put an end to those responsible for the kidnapping.

Sekiro: Shadows Die Twice will arrive on the PlayStation 4, Xbox One, and PC on March 22nd, 2018.