Sekiro: Shadows Die Twice Producer Talks Acrobatic Gameplay, Environments, Resurrections, and More
Activision's Robert Conkey teases various aspects of the upcoming title and offers fans a preview of they can expect.
By Chris Morse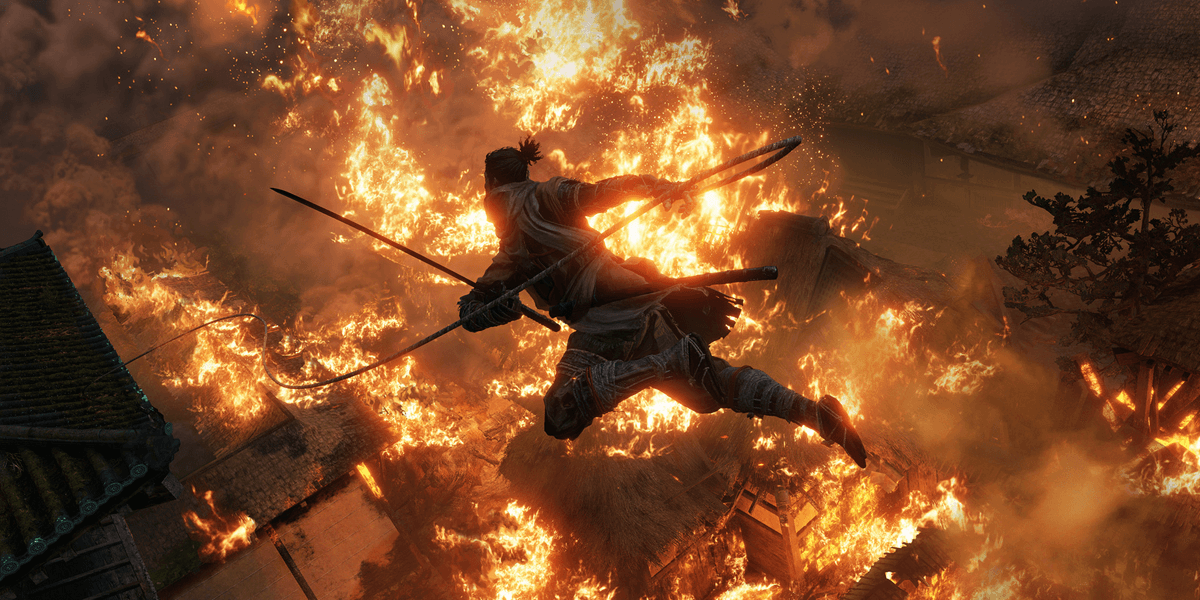 The next game from developer FromSoftware, Sekiro: Shadows Die Twice, will finally release next week and we have an all-new preview to hold us over until the big day arrives. Producer Robert Conkey of Activision recently answered a few questions for the PlayStation.Blog and discussed a wide variety of topics, ranging from the new style of gameplay and the environments to combat, bosses, and resurrection mechanics. We have some of the highlights for you below.
One big area of discussion is the game's new approach to combat, which errs on the acrobatic side and also includes jumping. Conkey had the following to share about Sekiro's gameplay and what makes it stand out from the rest.
Mobility is one of the things in the game we're really excited about, as it opens up many new ways to fight. Just having a dedicated jump changes the concept of combat entirely, where you suddenly have to think in three dimensions – you have to jump over sweep attacks, you can deflect, use arm tools and combat arts in the air, etc.

Additionally, the added mobility means encounters can be designed for the player to viably fight larger groups of enemies at the same time. There are a variety of techniques that are designed specifically for this purpose, and they can be very fun to use. The Bloodsmoke Ninjutsu technique we showed at TGS is a great example of one of these.
One very interesting topic from the interview touches upon the atmosphere and environment of the game, which is more interactive than ever, especially with respect to boss fights. Check out the producer's explanation on this below.
FromSoftware are masters of atmosphere, and they've done some really exciting stuff this time. It's clear that much consideration has been made for each boss appearance and ensuring a certain mood is achieved.

Just before a boss things might get quiet, and you may spend some time walking through a beautiful, visually rich area — the calm before the storm. Each boss has their own musical theme, as well as their own sense of character and personality, which is expressed vividly in their animations.

The Corrupted Monk is a great example of this – everything from her long flowing robes, to the way she fights, the bridge, the lighting, the music… it all plays into what makes the fight that much more memorable. Even the surrounding trees change the combat itself by allowing for different grapple points to escape or find a new vantage point for an attack.
As discussed a few months ago, Sekiro: Shadows Die Twice features a unique resurrection system, which is somewhat different than the studio's earlier games. In short, if you are slain in battle, you will have the opportunity to use that to your advantage and take enemies by surprise by reviving and rejoining the fight once more.
However, you are only able to resurrect again if you can defeat at least one enemy after respawning. During the interview, Conkey further discussed this system and offered an explanation for why it works this way. Rest assured, the difficulty of the game is tuned around this mechanic, so it won't make things too easy or trivial.
FromSoftware iterated on the resurrection system quite a bit, and I think it landed in a really great place. The idea was to ensure the player could experience intense combat as a fragile but powerful shinobi, while still giving the player some leeway to really push their limits and take some risks.

It also allows the player some opportunities to use death to their advantage by luring enemies into a false sense of security. Some astute players may have noticed, but the E3/Gamescom demo also featured an item that allows you to cause your own death specifically for the purpose of taking this advantage.

Of course, FromSoftware needed to make sure this mechanic didn't make the game too easy (and don't worry, it hasn't); the game has been tuned around the fact that players have this ability. So while it makes for a different flow than what you've seen in previous titles, the level of challenge you'd expect is very much intact.
The producer also mentioned the wide variety of encounter types the player will face in Sekiro. Read below for a few examples on what to expect as you progress through the game.
This game has a lot of combat variety even in just the encounter composition. For example, sometimes you'll be up against a group of five, six, or more regular enemies, other times two or three big, powerful ones, and other times it's a pure 1v1. The player will have access to many tools that can help with such challenging situations.

Much of the strategy of the game is based on how good your initiative is and if you're bringing the right tools to the party. Stealth is one of your strongest methods of initiation, and other mid-to-late-game moves such as the Bloodsmoke ninjutsu are especially effective when engaging against groups.

Prosthetic tool and Combat Art selection can also make a big difference in combat, so a lot of the fun is experimenting with different tactics and determining which tools and techniques make sense for different enemies. We are excited to see some of the unique approaches that fans come up with.
Finally, Conkey offered a few parting words for those who are getting ready to take up the blade in Sekiro, emphasizing how the team believes this game will appeal to both new and returning fans of the studio's work. Read below for his final thoughts.
While fans of From's previous works will certainly find Sekiro familiar in some ways, this is an entirely new game that we think will appeal to both long time From fans as well as new players.

The new Posture system is an evolution of FromSoftware's signature combat, so some of the tactics that worked previously might not work so well anymore.

I would encourage players to take the time to learn, embrace, and experiment with the new combat system and I believe they will find it very rewarding.
By all accounts, for fans of FromSoftware games, Sekiro: Shadows Die Twice is shaping up to feel familiar in some areas and totally fresh in others. What we have seen so far indicates that the team really tried something new here and we can't wait to see how their effort has paid off when the title arrives next week. In the meantime, read on for a refresher on the game's latest trailer along with the full release details to get yourself ready to jump into Sengoku Japan.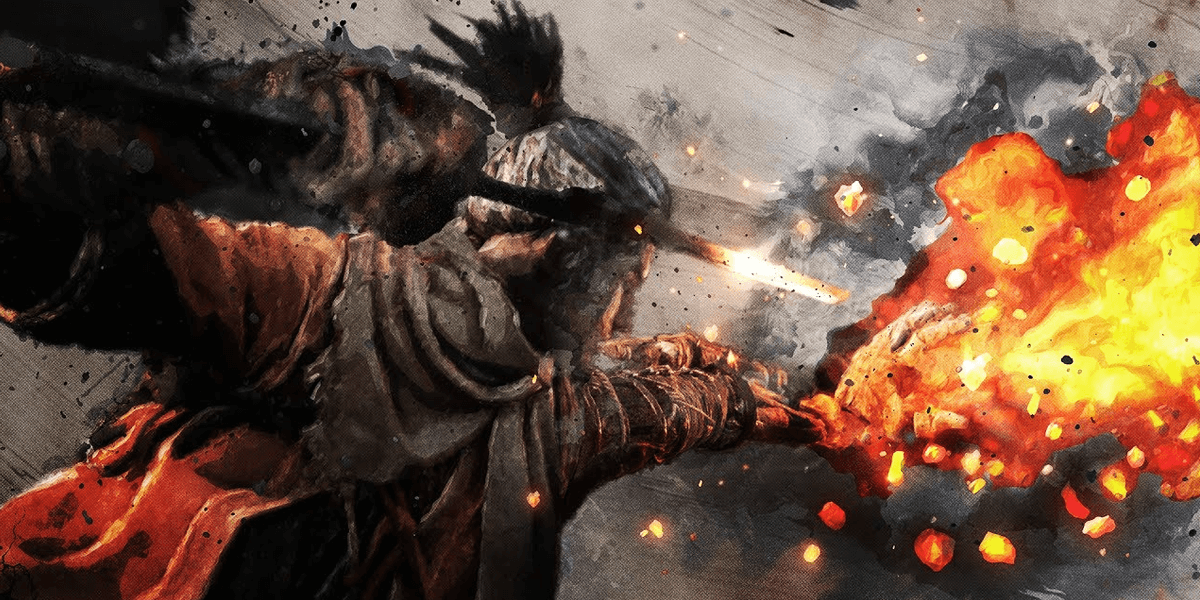 Become the One-Armed Wolf in the Launch Trailer for Sekiro: Shadows Die Twice
This new trailer will have you ready to take up the blade and get revenge on your enemies.
Read More
From the studio behind games such as Dark Souls and Bloodborne, FromSoftware, comes the very-different Sekiro: Shadows Die Twice. Unlike the previous titles listed, this game will focus more on stealth, tools, and utility in what is sure to be a refreshing change of pace for fans of the studio's work, which is typically known for having more RPG elements and multiplayer features.
Set in Sengoku Japan during the late 1500s, Sekiro: Shadows Die Twice follows a shinobi named Sekiro, nicknamed the one-armed wolf, who embarks on a journey of revenge after a samurai attacked and took his lord as prisoner. Armed with a katana and a handy prosthetic, he sets off to rescue his lord and put an end to those responsible for the kidnapping.
Sekiro: Shadows Die Twice will arrive on the PlayStation 4, Xbox One, and PC on March 22nd, 2018.