Composer for Jordan Peele's Us Discusses the Film's Music, Offers Two Preview Tracks
Michael Abels also shared a glimpse into what it was like composing the soundtrack for the upcoming horror film.
By Chris Morse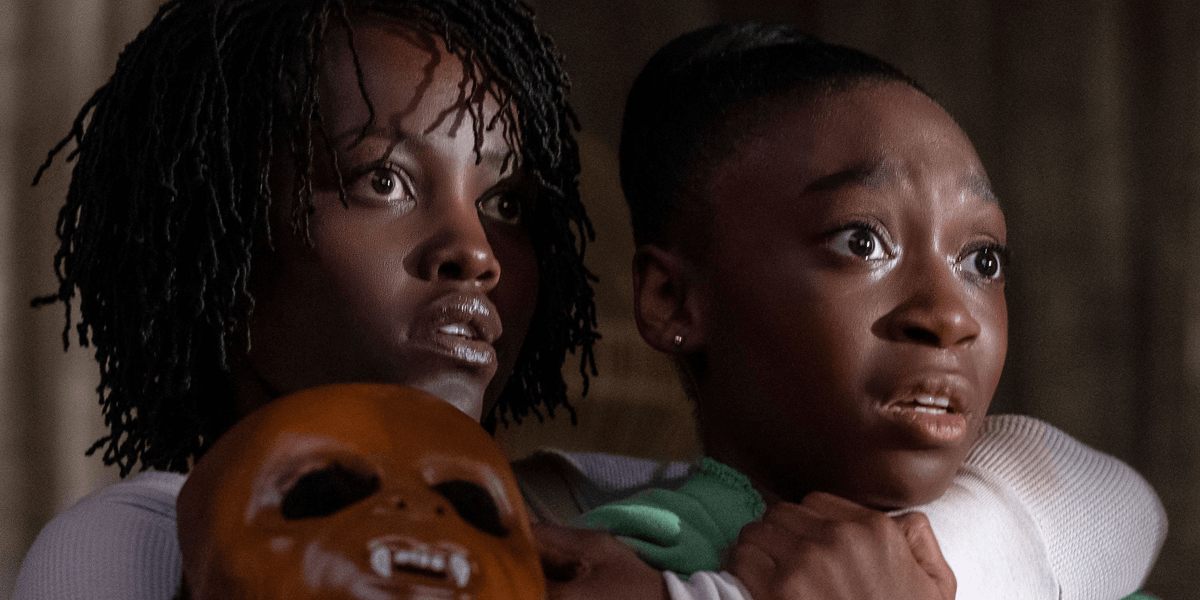 Jordan Peele's Us arrives next week and one particular aspect of the film which hasn't been discussed too much up until this point is the music. Composer Michael Abels, who was in charge of scoring the filmmaker's debut offering, Get Out, was brought back for this project and wasted no time capturing the perfect audio atmosphere for this horror effort.
Abels recently spoke with EW about designing the music for Us and was able to reveal two tracks from the film in the process, which we will include for you below. Part of the trick to getting the music just right, he says, is knowing what specific type of scare the film wants to give to the viewer at that point.
There are times you want to foreshadow what's coming and other times you want to deliberately not foreshadow what's coming. Some scares are the type of dread where you know it's coming, and others aren't. So we do spend a lot of time talking about what kind of scare something's going to be, whether it's a jump-at-you, or a slow burn.
The first track revealed is titled "Anthem," which features a choir rising in volume over drum beats and chimes. It's meant to represent a sort of preparing for battle, as Abels explained.
The voices match those of children, who are typically innocent but are singing with a sort of angry intent to help represent the world of the Tethered, which is the home of the doppelgängers invading the family in the film. His comments are continued below, along with the preview track for your listening pleasure.
The voices are not [singing in] a language, it's nonsense syllables so you focus more on their feeling and the music – you can tell something's coming and it's not good, these people mean business but you can't tell exactly what it is they want. It was important that they sounded like not like any specific culture, they sounded like they were organized and evil but not foreign.
Next up is the track "Pas de Deux," which is based on the familiar beat of Club Nouveau's "Why You Treat Me So Bad?" The song is slowed down immensely and strung out on violins with the goal of building suspense before the arrival of more jarring, unfriendly sounds. This track is meant to represent Red, the particular doppelgänger of Adelaide, and you can listen to this one below.
Regarding the soundtrack's vocal work, which is featured prominently through the score's 35 tracks, Abels couldn't emphasis the importance of it enough. "There are some other tracks where the singing is really out front," he commented. "Jordan specifically, when we first spoke about the film, talked about how important he wanted the voices to be in the soundtrack."
Finally, Abels spoke a little about diversity, pointing to a time after the debut of Get Out in which he believes Hollywood began to understand the value of inclusion. He feels the film inspired a number of up-and-coming artists and explains how this is great for the industry. Read his final comments below.
When Get Out became so popular, I found young composers of color were reaching out to me and looking to me for guidance and mentorship. Since Hollywood has understood that not only is diversity good for the box office, it's good for the soul and our mission is to be a visible resource for Hollywood for inclusion behind the camera … a lot of times people want to be inclusive but they don't have the rolodex, so we're there to help fill that gap.
Set in present day, the film follows a woman who returns to her beachside childhood home with her husband and two children for a summer getaway. Growing increasingly more paranoid about something bad befalling her family, her fears prove to be grounded as four figures holding hands arrive at the home. Soon, the family is pitted against doppelgängers of themselves in a terrifying battle for survival.
Us stars Lupita Nyong (Black Panther, Star Wars: The Last Jedi, 12 Years a Slave) as Adelaide Wilson and Winston Duke (Black Panther) as her husband, Gabe, along with Shahadi Wright Joseph, Evan Alex, Elisabeth Moss (The Handmaid's Tale), Tim Heidecker, Cali Sheldon, and Noelle Sheldon.
Written and directed by Jordan Peele, the film is set to hit theaters on March 22nd, 2019.