Waxwork Records Brings Re-Animator Back to Life on Vinyl
Richard Band's score to the 1985 cult classic is back on vinyl and sounding better than ever.
By Jay Gervais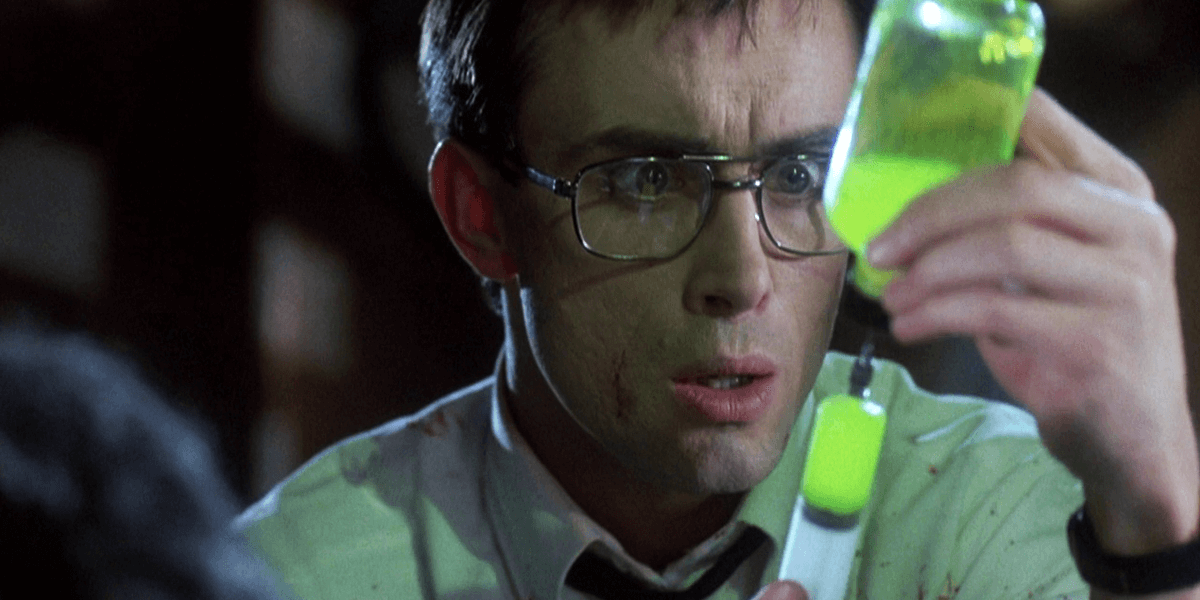 The folks over at Waxwork Records have a fine treat in store for fans of Re-Animator and those who enjoyed the film's soundtrack by Richard Band. One of the label's first releases is being reanimated (sorry, we couldn't resist) in the form of a re-release with improved sound quality, which was sourced from the original master tapes.
This new release comes pressed on 180 gram Crystal Clear Vinyl with Neon Green and Yellow "Re-Agent" splatter, which is honestly looking pretty darn swanky. It features original artwork by Ghoulish Gary Pullin, along with exclusive liner notes by the film's director, Stuart Gordon, and composer Richard Band. To top it off, you'll find behind-the-scenes photos from the film set and score recording session as well as a printed inner sleeve.
Have a look below for images of this product, the track listing, and some sample clips for this release.
Track Listing:

Side A (Cat Dead)
01. Prologue / Main Title
02. Cat Dead, Details Later; The Cellar
03. The Cat Experiment; Searching For Bodies In The Morgue
04. Waiting For A Reaction; First Corpse Re-Animated
05. Halsey's Back
06. Halsey Re-Animated
07. The Lab
08. Meg And Dr. Hill

Side B (Details Later)
09. Parts, Whole Parts
10. Halsey Lobotomized
11. Body and Soul
12. Halsey Grabs Meg
13. Corpses Re-Animated
14. Corpses Rum Amok
15. Meg Re-Animated; End Title
This one seems like a no-brainer if you're a fan of the film and have been waiting for another chance to grab the score on vinyl. Well, what are you waiting for? You can grab this item right now at Waxwork Records for $27.00, plus the cost of the shipping.
Stay tuned to Dead Entertainment for all the latest news on Re-Animator as well as information on the newest horror vinyl and CD releases!