Limited Run Games Announces Physical Collector's Edition for Bloodstained: Curse of the Moon
This 8-bit gem is getting an appropriately-nostalgic limited physical release from the retailer that does it best.
By Chris Morse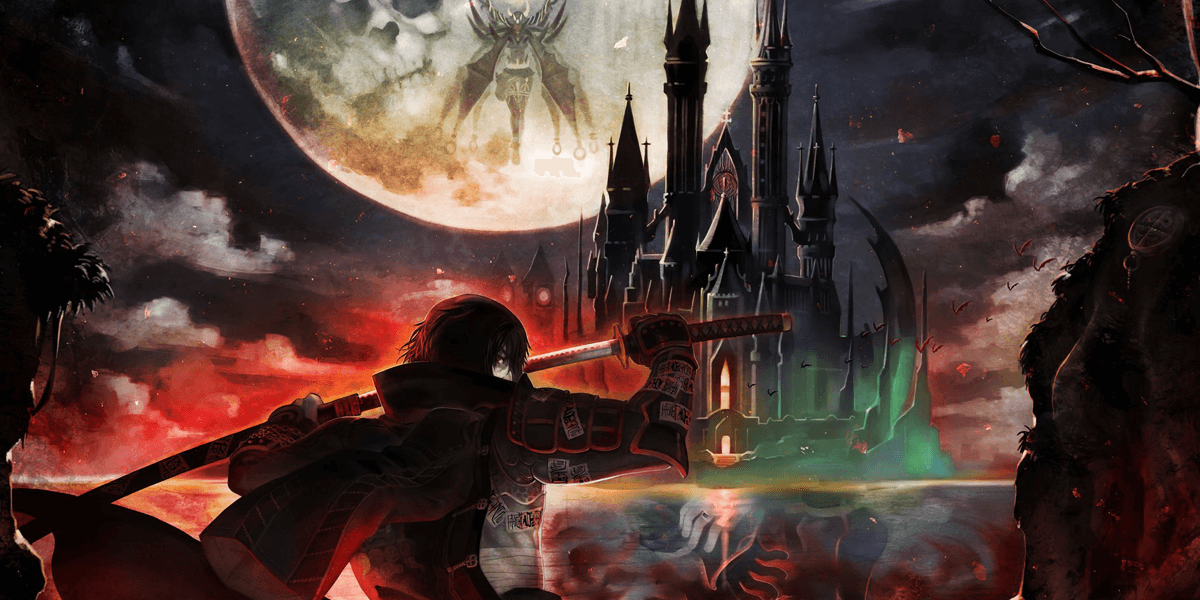 Last spring, as part of the active development of Koji Igarashi's Bloodstained: Ritual of the Night, fans of the overall genre (and Castlevania in particular) received an absolute retro gem in Bloodstained: Curse of the Moon. You can check out our full review of the 8-bit title right here, but what we're here for today is a very cool upcoming promotion from Limited Run Games, which is known for delivering physical collector's editions of various releases with items only available in limited quantities on a timed release.
As announced via its official Twitter account, Limited Run Games has put together a fantastic physical release of Bloodstained: Curse of the Moon that will go on sale Friday, March 15th. The release will not only include retro-style packaging, but also a custom NES cartridge sleeve that fits nicely over the game's regular case. It will also include the official soundtrack for the game as well as an 18" x 24" poster featuring original art from Tom duBois. See the full contents of the release below.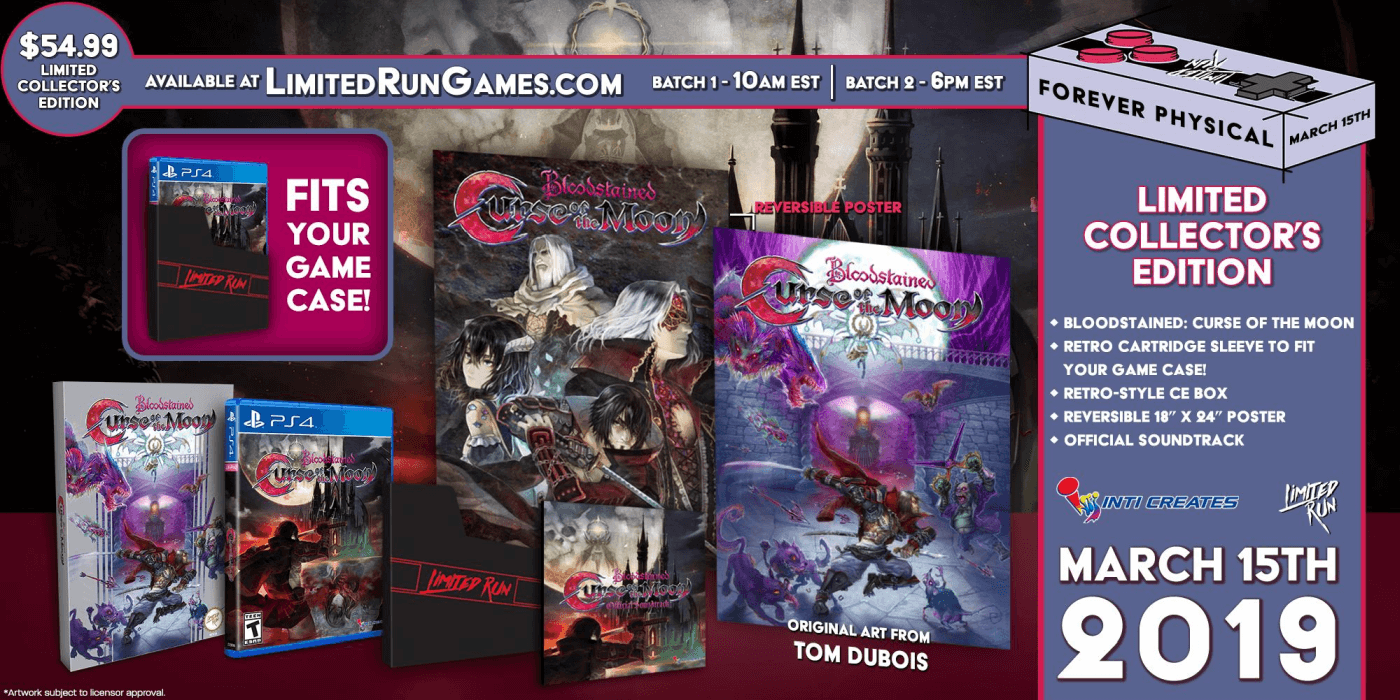 As mentioned above, this limited collector's edition will go on sale Friday, March 15th and will be available in two batches, one starting at 10:00 AM eastern time and the other at 6:00 PM. As usual, quantities are limited, so you will likely have to have the Limited Run Games page bookmarked and ready to go when it drops. The collection will cost you $54.99, plus tax and shipping.

Have you given Bloodstained: Curse of the Moon a try? Let us know if you'll be picking up this collector's edition in the comments below or on social media and stay tuned for more Bloodstained: Ritual of the Night news right here on Dead Entertainment.

[relatedArticle-0]