Channel Dante with Your Very Own Devil May Cry 5 Coat
Check out this awesome getup from the premium clothiers at Volante Design.
By Chris Morse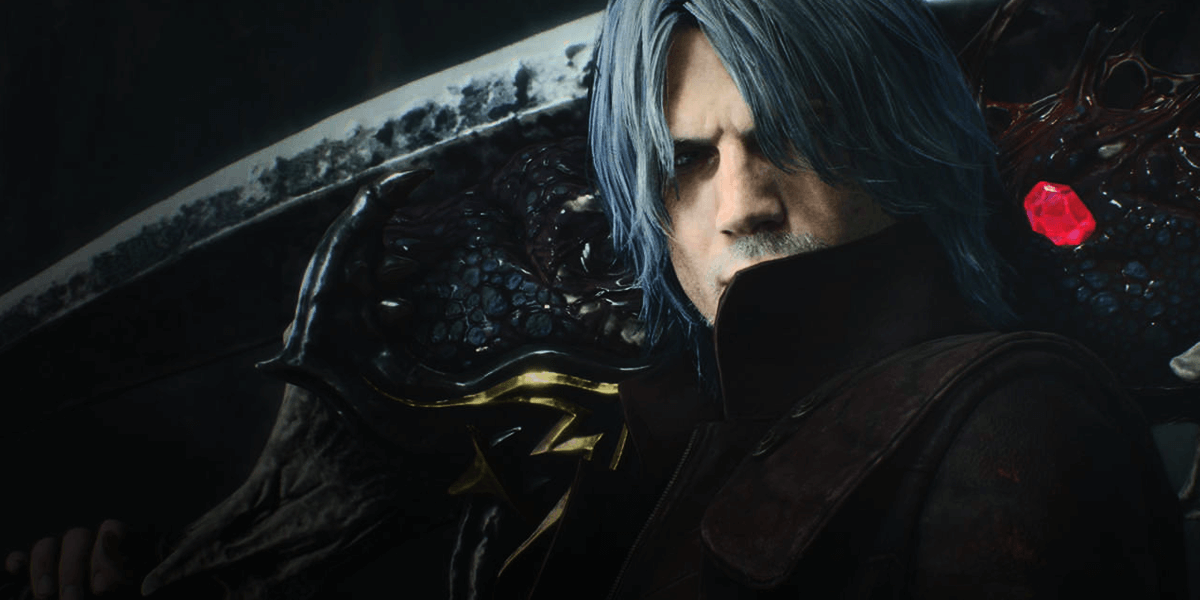 You may not be the Son of Sparda in real life, but nothing is stopping you from channeling Devil May Cry 5 whenever you wish now that you can officially get your hands on a key part of the game's stylish wardrobe. Volante Design has just unveiled this epic Son of Sparda coat, which grants fans the opportunity to take just a shred of Dante's style out in the real world for those times when you're taking a break from hacking and slashing demons in Red Grave City.
This premium, arguably must-have piece of video game fashion will set you back a pretty penny, but the team clearly spared no expense in getting this one right in terms of both overall design and quality. The coat is available in two colors: Devil's Fury and Mercenary. The former is port red with black accents while the latter is the opposite with both styles featuring tan threading. See below for the full product details as well as images of each color.
Whether you're a seasoned professional or an amateur slayer, the Son of Sparda coat is an ideal choice for vanquishing nightmares in style. As a nod to the mobility required in the business of demon hunting, zipper cuffs and a sophisticated body design allow for a wide range of movement in the lower body, arms, and wrists. Channel Dante's confidence in this tough, lasting coat that performs as good as it looks. Durable denim fabric and a breathable lining are finished off with reinforced top-stitching to create the signature circular shoulder pauldrons you recognize from Devil May Cry 5. Get yours today, and dare demons to challenge you... if they can keep up.

Features

Durable denim shell
Sizing that looks tailor fitted
Heavy reinforced top-stitching
Roll-able or fold-able zipper cuffs
Outer pockets
Inside pockets
Breathable moisture wicking lining
Front 2-way zipper closure
American Made

Colors

Devil's Fury - Port with black accents and tan thread
Mercenary - Black with port accents and tan thread
This coat will set you back $525.00, plus the cost of shipping, but the style you will radiate just might be priceless. If you're interested in checking this product out or even sizing one up for an order of your own, head on over to Volante Design.
As for the game itself, picking up the collector's edition of Devil May Cry 5 will get you a replica model of the motor home in which our heroes take their demon slaying on the go. Also included is an art book that contains imagery from the game as well as notes from Nico's Workbench. In addition, the collector's edition includes a pin, bumper sticker, and 11" x 17" cloth print featuring our full cast of characters. Finally, it all comes in this very special box designed to look like an item trunk, matching what you might find in the game being used by series newcomer Nico.
This collector's edition is so far available for only PlayStation 4 and Xbox One players, with no PC version of this collection to be found at this time. If you're not quite ready to shell out extra money for a collector's edition of the game, you can order up the standalone regular and deluxe editions to get your demon slaying fix that way. Be sure to select your platform of choice.
Devil May Cry 5 arrives on March 8th, 2019 and will be available on PC, PlayStation 4, and Xbox One.