Two Classic Resident Evil Soundtracks Are Coming to Vinyl
Laced Records is bringing these soundtracks back from the dead in April.
By Jay Gervais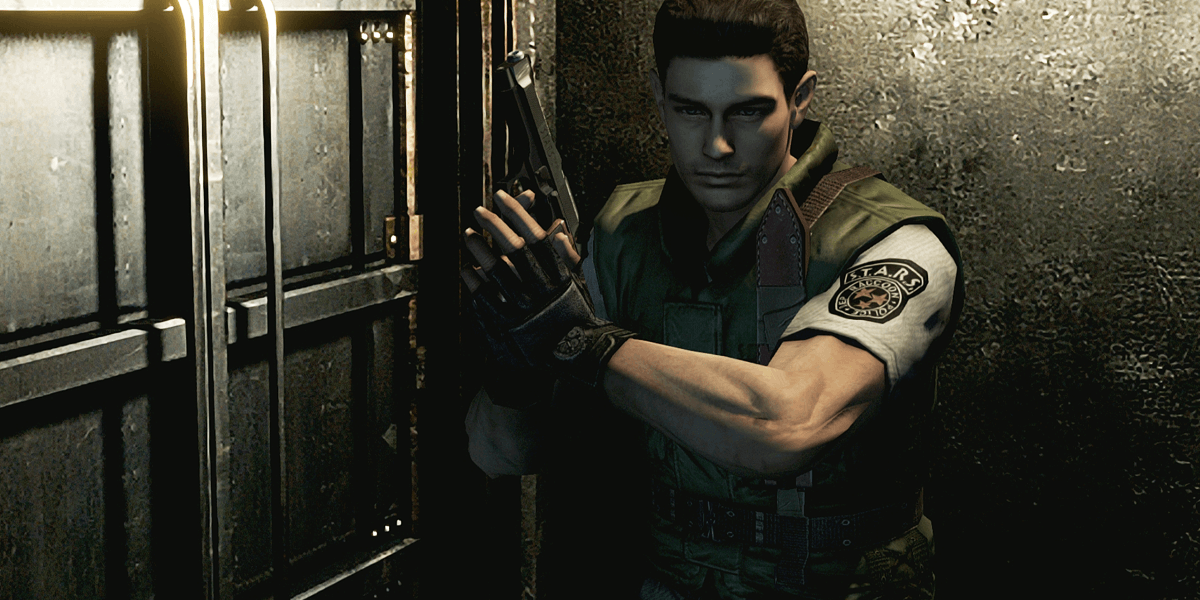 Laced Records, in partnership with Capcom, is bringing the soundtracks for 2002's Resident Evil and the original Resident Evil 2 to vinyl for the very first time this April. This is exciting news for those of us who have been patiently waiting for more Resident Evil music to arrive on this format. Let's have a look at each of these releases.
First up, we have 2002's Resident Evil soundtrack, which was composed by Shusaku Uchiyama, Makoto Tomozawa, and Misao Senbongi. As fans of the game know, this title originally came out for the Nintendo GameCube and later saw an HD remaster back in 2015 for every major platform with the exception of Nintendo's newest hybrid console, which is an omission that will soon be rectified.
For this release, you have the option to snag either the Limited Edition Deluxe Double Vinyl or the Deluxe Double Vinyl, both of which are priced at €33.00. It's worth noting this release does not feature the complete soundtrack for the game and is representative of how it was originally presented in the Biohazard Sound Chronicle Best Track Box set from 2005. Have a look below for images of these products from the retailer, along with the complete track listing.
Track Listing:

Side A
1. Nightmare
2. Prologue
3. Shot in the Silence
4. Evil Dead
5. Terror-1
6. Hunted!
7. Disappearance
8. Deathtrap
9. Terror-2
10. Lost in Darkness
11. Terror-3
12. A Casualty
13. Terror-4

Side B
14. Save Theme
15. Vacant Room
16. Narrow and Close
17. Sigh of Relief
18. The Encounter
19. Ivies' Domain
20. Talking to Yourself?
21. Cold Water
22. Sacrifice
23. Neptune
24. Vines of Wrath
25. Plant 42

Side C
26. Deception
27. New Threat
28. Rush of Fear
29. Rush of Horror
30. Underground
31. Bravo Captain
32. Room of Lisa
33. Question of Trust

Side D
34. Memento
35. The Depth
36. Concrete Bound
37. Secret Revealed
38. Double-Cross
39. The Awakening
40. Tyrant-1
41. Countdown
42. Tyrant-2
43. Epilogue
44. Ending Credits
Next up is a bit of a personal favorite for this writer, as well as a favorite for some of our other staff here at Dead Entertainment. We're of course talking about the soundtrack for 1998's Resident Evil 2, which was composed by Masami Ueda, Shusaku Uchiyama, Syun Nishigaki, and Naoshi Mizuta. You have likley heard some of this music already if you opted on swapping the soundtrack to the original arrangements in the recent remake of the game. Either that, or you've been a long-time fan of the series and are already quite familiar with the original game and its music.
Anyway, like the other release, this one is also available as a Limited Edition Deluxe Double Vinyl and Deluxe Double Vinyl for €33.00. This one also doesn't include the complete soundtrack and the track listing is identical to numerous other catalog releases for this title. Check out the images of these products below, along with the track listing.
Track Listing:

Side A
1. The Beginning Of Story
2. Annette's Recollection
3. Normal End Title
4. Special End Title
5. Credit Line Of Whole Staff
6. Prologue
7. Raccoon City
8. The Front Hall

Side B
9. The First Floor
10. The Second Floor
11. Secure Place
12. Leon with Claire
13. The Library
14. Sherry's Theme
15. The Basement Of Police Station
16. T-A
17. The First Malformation of G
18. Ada's Theme

Side C
19. The Marshalling Yard (The First Half)
20. The Marshalling Yard (The Latter Half)
21. The Second Malformation of G
22. The Underground Laboratory
23. Is Ada Spy!?
24. Escape From Laboratory

Side D
25. Good Bye, Leon
26. Mother
27. One More Kiss
28. T-B
29. The Third Malformation of G
30. And After That...
31. Credit Line
All of these products can be pre-ordered from Laced Records while supplies last and are each priced at €33.00, plus the cost of shipping. These items are expected to ship sometime in April, so get it now before it's gone forever. In addition, the retailer is based in the United Kingdom, so you may notice your shipping costs are a little higher than usual if you decide to import it.
Are you adding any of these to your vinyl collection? Stay tuned to Dead Entertainment for all the latest news on the Resident Evil franchise.