A Stranger Things Dungeons & Dragons Starter Set is Coming
Join the hunt for the Thessalhydra with this new edition of the tabletop roleplaying game.
By Chris Morse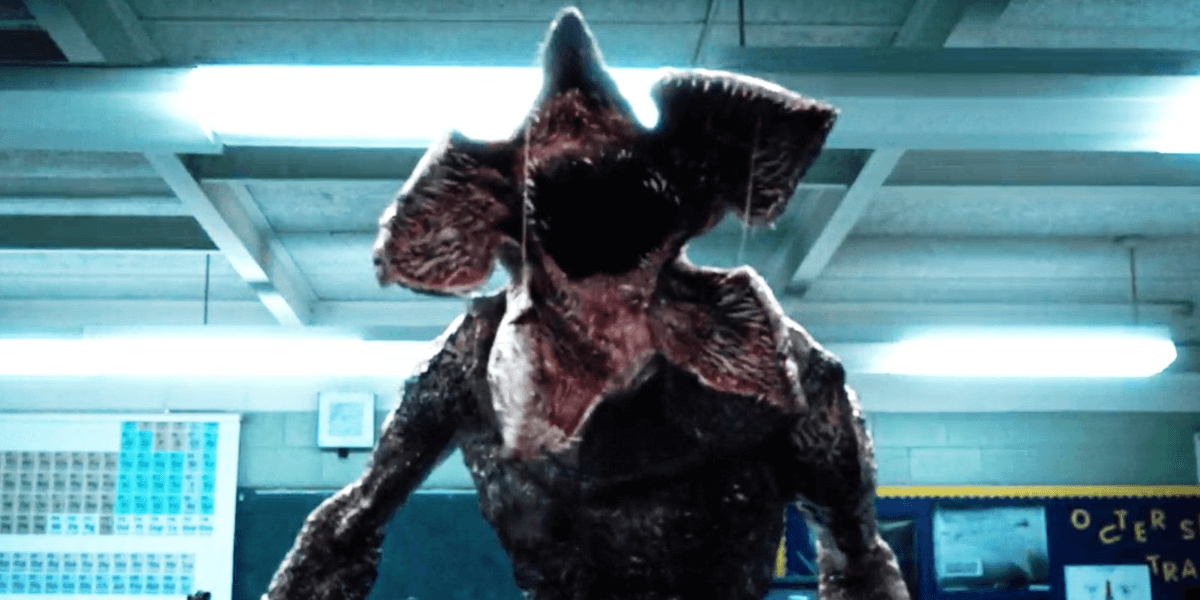 In what might be the most appropriate crossover yet, it would appear that Stranger Things is getting its very own Dungeons & Dragons Starter Set from Hasbro. The item just appeared on Amazon this week and looks to be a great tie-in for the hit Netflix series, which is returning for its third season in July. Whether you are a new player or a D&D veteran, this will be a must-have for any fan of the show to get their hands on.
According to the official product description, this starter set contains everything you need to embark on your own Hawkins-like fantasy adventure, including an adventure book, game dice, and instructional rulebook. The scenario will allow you to pick characters based on the ones created by those in Stranger Things, including Will the Wise and Dustin the Dwarf, as you set out to investigate the mysterious castle and go up against the ferocious Demogorgon.
This set also includes 2 miniature Demogorgon figures, one of which players can paint and customize to match whatever their imaginations dream up. Have a look at the box art and what's included below.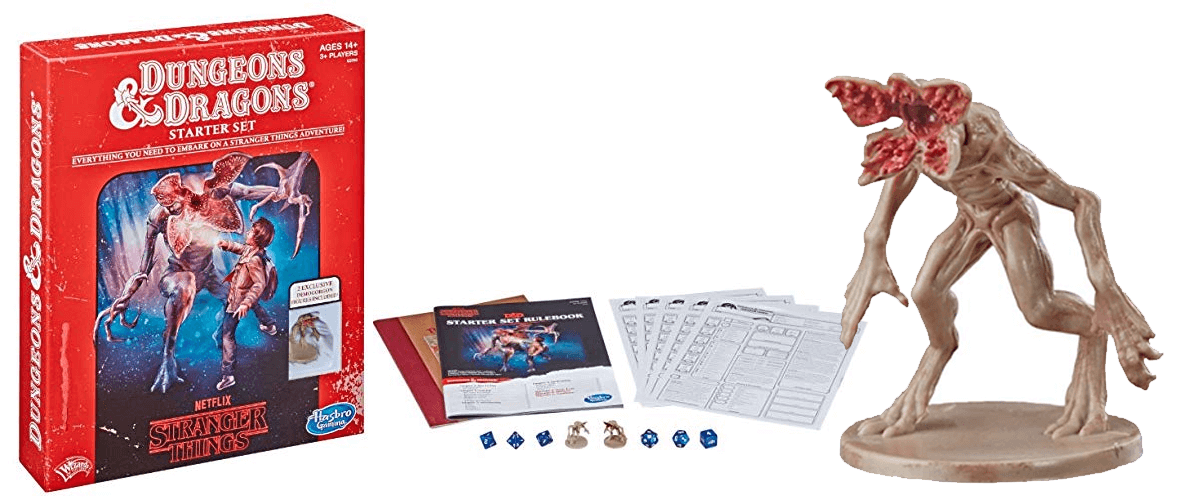 The Stranger Things Dungeons & Dragons Starter Set is listed at $24.99 with a release date of May 1st, 2019. If you want to pre-order this item, head on over to Amazon today.
Stranger Things will return with its third season, titled Stranger Things 3, on July 4th, 2019. Be sure to stay tuned for all of the latest updates on the show right here on Dead Entertainment.