Kino Lorber to Release Jean Rollin's Dracula's Fiancee and Lost in New York
These two Euro-horror classics from Jean Rollin will soon be made available for your collection.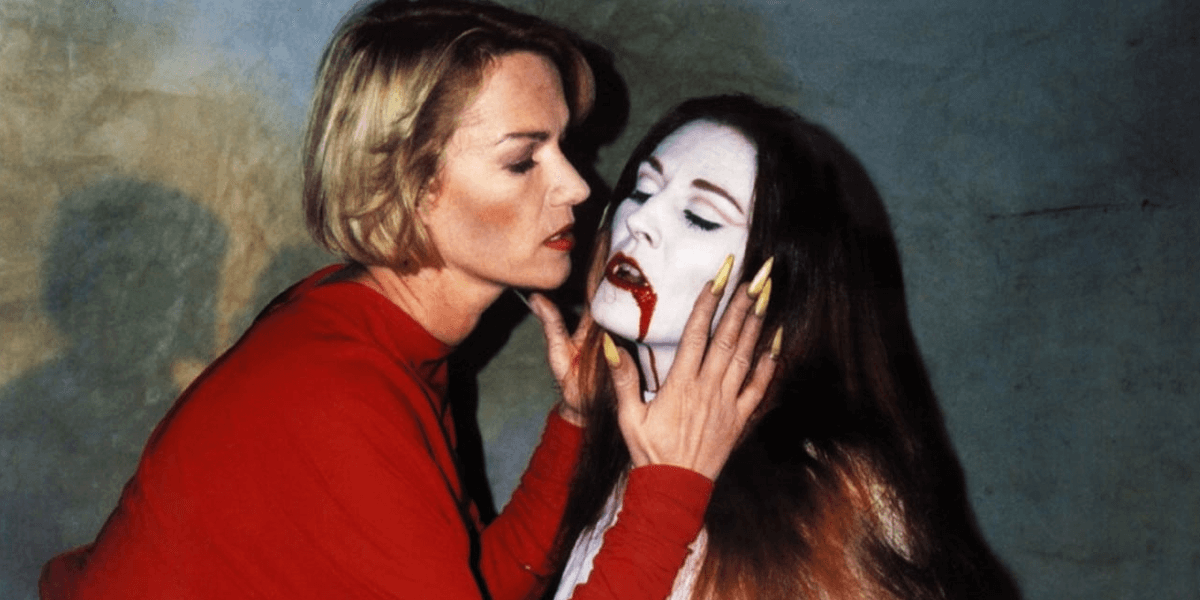 Jean Rollin in a legendary European horror filmmaker known for his many dark vampire movies, although his most standout film is likely the "disasterpiece," Zombie Lake. Premium film distributor Kino Lorber has teamed up with Redemption Films to bring a release one of Rollin's later films, 2002's Dracula's Fiancee, to Blu-ray for the first time ever. Also included on the release is a bonus film, Rollin's 1989 apocalyptic film Lost in New York.
Kino Lorber and Redemption proudly announce the release of two films by Eurohorror cult filmmaker Jean Rollin: Dracula's Fiancee and Lost in New York.

As Eurohorror pioneer Jean Rollin (Requiem for a Vampire, The Iron Rose) approached the sunset of his career, he distilled the dreamlike images and themes of his work into films that were deeply personal and unapologetically cryptic. 

Dracula's Fiancee stars Jacques Regis as a vampire hunter whose pursuit of the descendants of Count Dracula leads him to a convent (The Order of the White Virgins), where supernatural beings of a parallel world are unleashed, including a bloodthirsty ogress (Magalie Aguado), a wolf-woman (Brigitte Lahaie, Fascination), and a young woman who is being prepared as Dracula's bride (Cyrille Iste). 

Also included is Lost in New York, perhaps the most dreamlike of Rollin's "sister" films, a modern-day Alice in Wonderland in which two siblings explore the wastelands of Manhattan.

Bonus Feature: Audio Commentary by Samm Deighan, editor of Lost Girls: The Phantasmagorical Cinema of Jean Rollin.
Both films are available for pre-order now on both Blu-ray and DVD for $29.95 and $19.95 respectively with a street date of February 19th. Rollin's works are a category all on their own and are the kind of trippy films you have to see to believe. It's also nice to see one of his later films towards the end of his career getting a proper release, so horror fans can watch and appreciate his works well into the future. Stay tuned for more horror release updates here on Dead Entertainment.