Fresh Kills Con is Coming to Niagara Falls This Summer
We spoke with convention organizer Sean McAuley to hear what it's all about.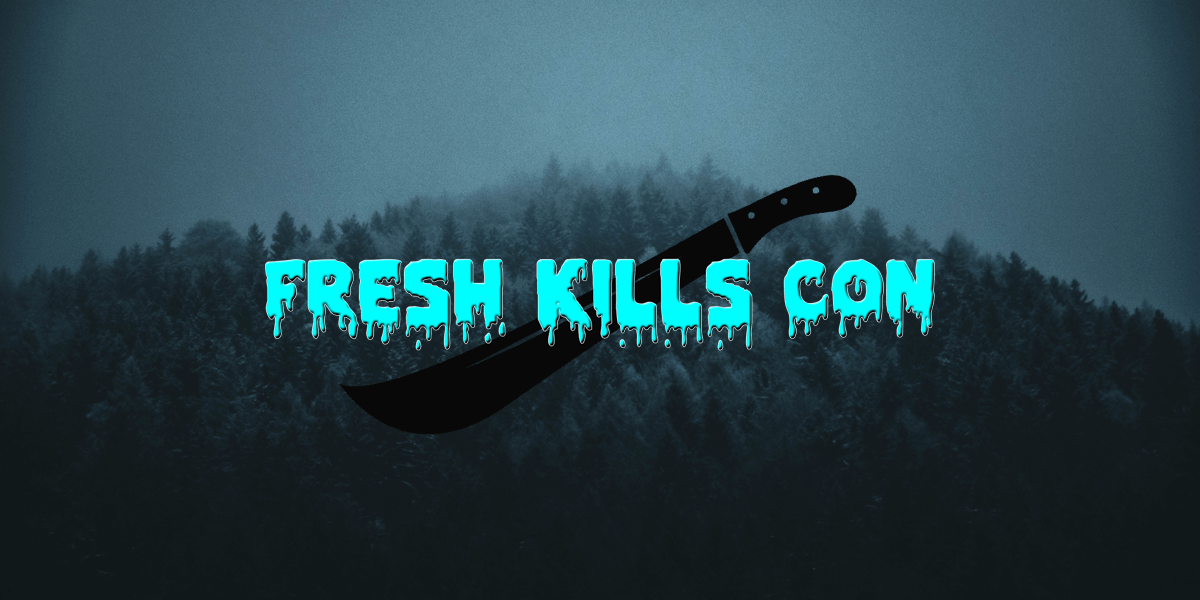 This summer, Niagara Falls will host the newest genre-specific convention that will showcase all things horror. Fresh Kills Con will pay tribute to the spooky genre by providing fans the opportunity to meet horror guests, shop at horror specific vendors, and attend specialized events that will keep the party going all weekend long. The event will take place this summer on July 13th and 14th.
I had the opportunity to speak to event organizer Sean McAuley, who promises his convention is going to be a more intimate experience than the larger gatherings. While we chatted, he spoke with enthusiasm about the location, the events, and what fans could expect from this smaller event.
The guests announced so far are regulars at conventions throughout North America and are known for their horror roles. R.A. Mihailoff (Leatherface: The Texas Chainsaw Massacre III, Hatchet II), Linnea Quigley (Night of the Demons, Silent Night Deadly Night), and Jason Voorhees' nemesis Tommy Jarvis, played by Thom Mathews (Friday the 13th: The Final Chapter, The Return of the Living Dead) will be in town all weekend to sign autographs and hang with fans. Also in attendance will be horror illustrator Steve McGinnis (Fright Night coloring book, Terrifier, Rise of the Harvester).
After our conversation, he exclusively answered a few questions for us to share with our readers here on Dead Entertainment.
---
Michelle Kaotic: Can you share with us a little bit of your background in the horror community and the conventions circuit?
Sean McAuley: As a young man growing up, I went to see Friday the 13th in the theater and the ending was one of the scariest moments next to me seeing the original Frankenstein on TV (Boris Karloff) with my mom and using the F-word due to his grotesque features and first appearance. When I arrived in Canada in 1973, we made frequent visits to Niagara Falls and The House of Frankenstein wasn't my favorite place, as there was a person dressed up in the outfit outside of the joint and. well, I was terrified.
In the '70s, The Wolf Man (1941), starring Lon Chaney, was one of my favorites, believe it or not. I listened to Wolfman Jack and wasn't afraid, as I thought Lon Chaney was the DJ. When Halloween came out on VHS, I was like, "Wow! This is very cool." I can't remember when I first realized horror movies weren't scary anymore, but it could have been after watching Halloween and I have been a huge horror fan ever since.
As for getting involved in the convention circuit, it's been about 4 years now and I have been to many different ones. When the doors opened, I would beeline to the horror section. The first horror actor I met was Ted White. To meet the actor that played Jason in one of my all-time favorites from the franchise (Friday the 13th: The Final Chapter) was HUGE for me. I was sold and I have enjoyed going to conventions ever since.
Michelle: What made you say to yourself "I'm going to put on my own convention?" How did the name Fresh Kills Con come to be?
Sean: I always thought San Diego Comic Con was the ONLY Convention, but soon realized there was a convention in large cities everywhere, so I approached the guy who runs the local convention and asked how did they start it. He said, "Credit Cards is how we do things." At the time, there was no horror convention in Niagara Falls and I had told him that I was thinking about starting one. Well, to my surprise, they started one in November 2017.
One of the biggest reasons I wanted to do a horror convention was through the friends I had made over the years, which were celebrities, directors, etc. I am a YouTuber and developed great contacts with my good friend in Hollywood, Joe Q, who was involved with all of the Sharknado films as well as the documentary to the late Richard Brooker, Friday the 13th Part 3: The Memoriam Documentary.
My good friend Johnny Alonso, who was in the movies Coffin 1 and 2, then directed me to some amazing talent in the horror film industry. Before all of that, my friend Jay York and I had a show on YouTube where we interviewed some amazing talent like Adolfo Quinones from the 1980s Breakin' movies and Ari Lehman (first Jason) from Friday the 13th, just to name a couple. Following this long-winded explanation, my good friend of 12 years and I decided enough was enough. A NEW experience for an intimate horror convention needed to come to Niagara Falls.
The Fresh Kills name actually comes from fresh kills in movies. It's exactly what happens when an actor gets killed by the psychopathic killer, hence fresh kill(s).
Michelle: Many horror conventions try to book as many guests as possible and end up with a crowded event with long lines. What can fans expect from the smaller, more intimate setting of Fresh Kills Con?
Sean: We are trying to keep it as intimate as it can get. Our good friends in London, Ontario, Shock Stock, put on quite the shindig and we wanted our show to match their style. A smaller event will bring in fans that will be able to spend more time with the celebrity guests, as I have seen first-hand from attending Shock Stock .They have done it right for almost a decade; their recipe is in the "blood pudding," figuratively speaking.
Michelle: You've met a number of big names in horror throughout the years. What's the most memorable encounter you've had with a horror icon? Is there still that one icon that you have yet had the chance to meet?
Sean: Robert Englund, Kane Hodder and Felissa Rose. For all of the interviews, these three were "wow!" Robert loves to talk, Kane is THE biggest kid I have ever met (he'd understand this if he reads this), and Felissa, a sweetheart, kind, and gentle.
It's really unfair for me to just name three. Mark Torgl, Ken Kirzinger, knowing Steve Dash and speaking to him 2 weeks before he passed, and the other amazing relationships I have developed with many. The horror world and everyone in it are, simply put, INCREDIBLE.
Who would I like to meet? Well, now that we're doing conventions, non-horror, Sylvester Stallone, but for horror, of course Jamie Lee Curtis.
Michelle: Tell us a bit of what fans can expect at Fresh Kills Con?
Sean: The horror fans can expect a VERY Intimate experience, where the interaction between the celebrity guest and the fan won't be rushed. We are going to have a few celebrity/fan encounters that will give fans the chance to get to know their favorite stars a little more. As for the vendors, most of the fans have already established relationships by seeing them at past events. The entertainment side of it, the niche is there. Fans already follow the entertainment we have booked and they're no strangers to the music played at concerts.
We will be offering some unique experiences and fresh ideas different to what other conventions might offer. A HUGE part of our Convention will be geared towards giving back to the community. The charity we have chosen will bring a different element to the event as well.
Michelle: If someone is interested in becoming a sponsor, vendor, or even volunteer (if applicable), how and where would they apply? What can they expect being one of those?
Sean: Sponsors can email us at freshkillscon@gmail.com.
Vendors can apply right on the Fresh Kills Con website.
---
While Niagara Falls may be known primarily for its tourist attractions, it's also becoming a contender with cities south of the border for holding conventions that now cater to all genres. Every summer, they host the Niagara Falls Comic Con that welcomes guests from movies, sports, and comics.
Now, with Fresh Kills Con, horror fans can get their fill during the summer, without having to wait until Halloween to get their scare on.
To find out more about Fresh Kills Con, check out the official website, Facebook page, Twitter, Instagram, and YouTube. For Tickets, VIP, and Ticketed Events, visit this page.