Riz Ortolani's Score for Cannibal Holocaust Re-Releases on CD
The music for this controversial Italian cannibal horror film returns to CD.
By Jay Gervais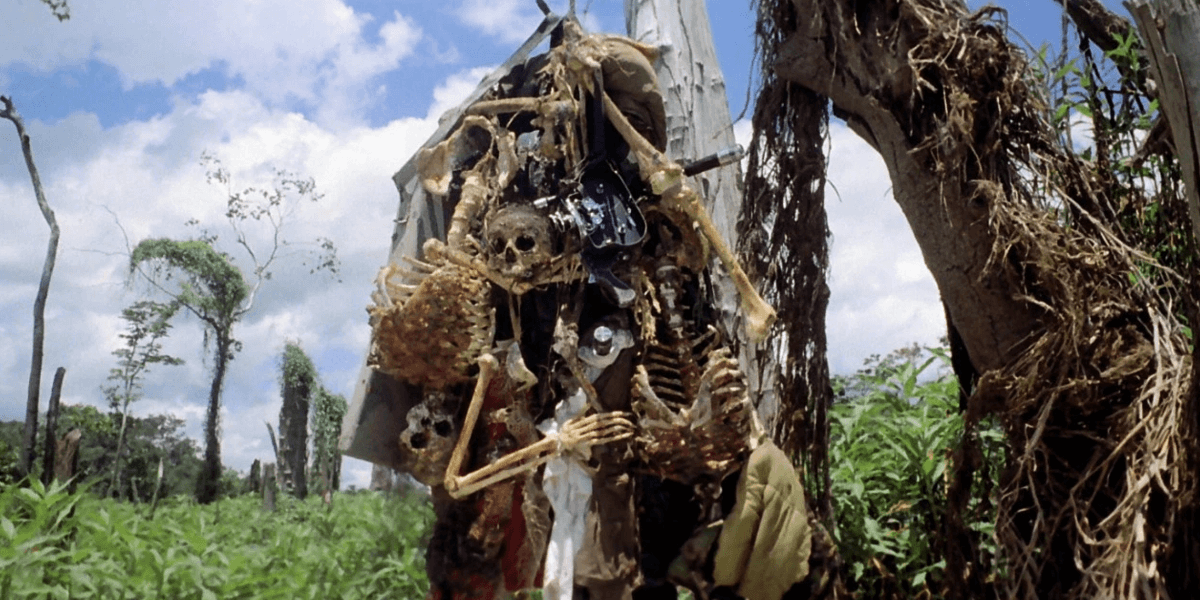 You have probably heard about this movie, which is usually ranked high in lists featuring the most controversial movies ever made. Cannibal Holocaust contains generally offensive material, which we're opting not to talk about here since it's been discussed extensively already by other publications. Suffice to say, the film is simply not for the faint of heart and at the time even led some viewers to believe the film was depicting actual events.
With that brief historical background out of the way, let's move on to talking about the re-release of the soundtrack score by Riz Ortolani, one of the film's few redeeming qualities. The late composer, who passed away back in 2014, was known for scoring numerous spaghetti westerns and spy films, including Italian giallos and other exploitation films. You might have heard his music in a few Quentin Tarantino films, such as Kill Bill: Volume 1 and its companion film, Kill Bill: Volume 2, along with Django Unchained.
Beat Records is handling the re-release of Ortolani's score for Cannibal Holocaust. Have a look at the press release from the retailer below, including the cover artwork, along with the track listing.
Almost 40 years after its theatrical debut, Beat Records is proud to present—for the first time on CD—the complete original motion picture soundtrack to one of the most controversial Italian genre movies of all time: Cannibal Holocast, directed by Ruggero Deodato and featuring a beautiful score by Riz Ortolani. Considered the founder of the ''Found Footage'' subgenre, Cannibal Holocaust follows the research by some adventurous filmmakers who disappear in the Amazonian ''Green Inferno'' while searching for another group of explorers who'd also recently gone missing. The discovery of the missing filmmakers' footage unveils the atrocities that took place in the forest as well as the moral poverty of the protagonists from the ''civil'' world who become the real villains of the story.

The music of this absolute cult classic, composed by one of the greatest Italian musicians of all time—Riz Ortolani—is among his fans' favorites. Long out of print and available only in its original album presentation, the complete score is finally here, a wonderful contrast to the images for which it was composed, one of the most disquieting musical experiments ever created for scenes with such violence.

After Porno Holocaust and Zombi Holocaust, Beat Records unleashes its third Holocaust, this time Cannibal [Holocaust], available in the DDJ series, packaged in a jewel case with a 12-page booklet designed by Daniele De Gemini, with mastering by Claudio Fuiano and liner notes by Fabio Babini.

Track Listing:

1. CANNIBAL HOLOCAUST (Main Theme)
2. ADULTERESS' PUNISHMENT
3. CAMERAMEN'S RECREATION
4. MASSACRE OF THE TROUPE
5. LOVE WITH FUN
6. CRUCIFIED WOMAN
7. RELAXING IN THE SAVANA
8. SAVAGE RITE
9. DRINKING COCO
10. CANNIBAL HOLOCAUST (End Titles)

Bonus tracks – previously unreleased

11. SAVAGE RITE (# 2)
12. CRUCIFIED WOMAN (short version)
13. SAVAGE RITE (# 3)
14. CANNIBAL HOLOCAUST (terror)
15. SAVAGE RITE (# 4)
16. ADULTERESS'S PUNISHMENT (long version)
17. SAVAGE RITE (# 5)
18. CANNIBAL HOLOCAUST (Main Theme # 2)
19. SAVAGE RITE (# 6)
20. CANNIBAL HOLOCAUST (Main Theme # 3)
While this album is readily available for pre-order from Beat Records, your best bet is to actually purchase this item from the fine folks over at Intrada. The reason for this is because you will save on shipping costs as opposed to having it imported from Italy.
Are you adding this item to your music collection? Let us know in the comments below and stay tuned to Dead Entertainment for all your latest horror news!