Scream Factory and NECA Joining Forces for Night of the Creeps Release and Tom Atkins Action Figure
Fans of Detective Ray Cameron and this cult classic will be thrilled to hear this news.
By Chris Morse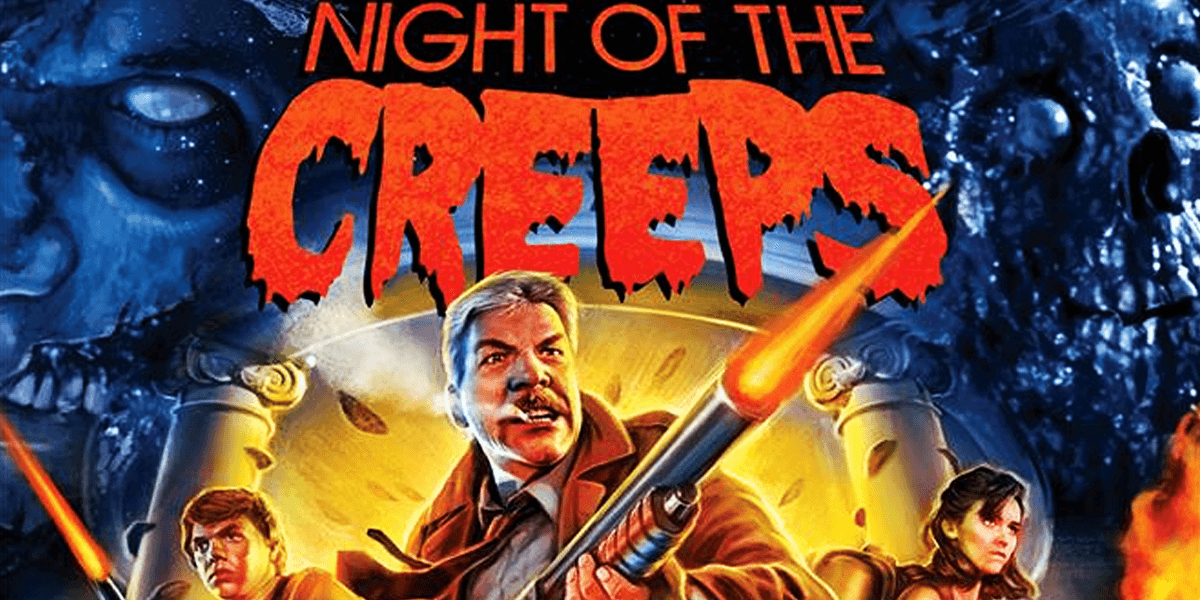 "Thrill me!" If you're a fan of the cult-classic horror flick Night of the Creeps, you will no doubt be familiar with the go-to catchphrase from Detective Ray Cameron, played by the legendary (fight me if you disagree) Tom Atkins. The film and actor are finally getting their due in an upcoming partnership between Shout! Factory and NECA, which will bring us a release that will have us screaming like banshees.
It was announced today that a new Scream Factory release of Night of the Creeps is coming and the exclusive limited edition will include an 8" Ray Cameron figure by NECA, the first ever for Tom Atkins, complete with a cloth detective coat and his trademark shotgun. This sounds fantastic to us, so have a look below for a preview of this upcoming release. Note that extras are still in progress and will be announced at a later date.
Thrill me! When an alien experiment goes awry, it crashes to Earth in 1959 and infects a young college student. Twenty-seven years later, his cryogenically frozen body is thawed out by fraternity pledges ... and the campus is quickly overrun by alien creatures whose victims turn into zombies! Fred Dekker's thoroughly enjoyable throwback chiller deftly mixes all sorts of genres while simultaneously having fun with them (the college and all the leading characters are named after famous horror movie directors).

This Exclusive Limited Edition contains:

Night of the Creeps [Collector's Edition] 2-disc Blu-ray (with slipcover)
An exclusive, limited edition 8" tall Detective Ray Cameron action figure by NECA
A second slipcover — made exclusively for this promotion — featuring new artwork from artist Devon Whitehead
An exclusive, limited edition 18" x 24" rolled poster — made exclusively for this promotion — of the newly-designed art from artist Devon Whitehead (this will ship rolled, in a poster tube)
As previously mentioned, it's almost a crime to think that the definitive badass detective and cop actor of the '80s had yet to be given his own official figure until now, but with NECA on board for this, we are certainly glad to see the effort in such great hands. With respect to the Blu-ray, Scream Factory always puts together quality releases, so the film is no doubt in good hands as well.
"I've got good news and bad news, girls. The good news is your dates are here." "What's the bad news?" "They're dead."
This 2-disc exclusive limited edition release of Night of the Creeps, including the Ray Cameron action figure that will not be sold anywhere else or at a later date, according to Scream Factory's social media post, is limited to 3,000 units and is now available for pre-order for $69.99 with an expected shipping date of May 28th, 2019. Reserve your copy at Shout! Factory today.