Child's Play Remake's Kaslan Corp to Unveil its Buddi Doll This Friday
It looks like a trailer for the upcoming remake will be arriving at the end of the week.
By Chris Morse

Orion Pictures just dropped a major teaser for its upcoming remake of Child's Play in the form of a special announcement from the Kaslan Corp's very own founder and CEO, Henry Kaslan. As the company behind the remake's new doll, this special message announces the imminent global reveal of its advanced AI human companion, Buddi. In other words, it looks like we will be getting the very first trailer for this new take on Chucky this Friday, February 8th.
Along with the announcement video above, the Kaslan Corp has included the below press release, which serves as a fun teaser in itself for the upcoming remake. Give it a read below.
Kaslan Corp, the world's leading developer of interactive tech products for home and lifestyle, is excited to reveal a revolutionary new product – the Artificial Intelligence human companion, Buddi. A child's playmate and new best friend, Buddi will change the lives of everyone in the family in unimaginable ways. Able to connect to and control Kaslan's wide range of tech products and all smart home devices, Buddi is the world's most advanced AI human companion to date and will be available nationwide on June 21, 2019.

Consumers have been living with AI assistants in their homes for nearly eight years with the introduction of Apple's Siri, Amazon's Alexa and other devices. You can ask AI assistants to play a song, provide directions, forecast the weather, turn off your house lights and much more. But to date, a true relationship building opportunity with AI has been outside the bounds of imagination.

Until now.

"The leap we're making beyond any current AI technology presents a similar gulf between the calculator and the most advanced smartphone assistants. Buddi® is where we've all been headed in the field of AI, and I'm proud to say that Kaslan Corporation is bringing that future into the homes of families across the world," said Henry Kaslan, founder/CEO of Kaslan Corporation.

Buddi features an exciting range of killer tech and programming, including:

Highly intricate cloud-backed voice recognition engine capable of identifying speech and comprehension of inflection, tonality and subtle variations in the human voice
Ability to learn from human interaction and via 20 sensors and cameras that provide real-time information about its environment
State-of-the-art sensor design providing high resolution image recognition and grip sensitivity
Preloaded with the ability to comprehend and converse in both English and Spanish, with the option for language expansion via the Kaslan Language Acquisition App
Connectivity to the latest Kaslan products including the Kaslan HUB home controller, Kaslan VAC robotic vacuum, Kaslan Speakers, Kaslan Drone, the self-driving Kaslan Kar, and other smart home devices
And so much more!
We are perhaps most interested in the doll's "killer tech and programming," which is a particularly telling line that lets fans know exactly what is in store for them. Despite the franchise's original timeline continuing on television, Orion and MGM are continuing full steam ahead on this remake as they seek to share with audiences their own take on everybody's favorite killer possessed doll.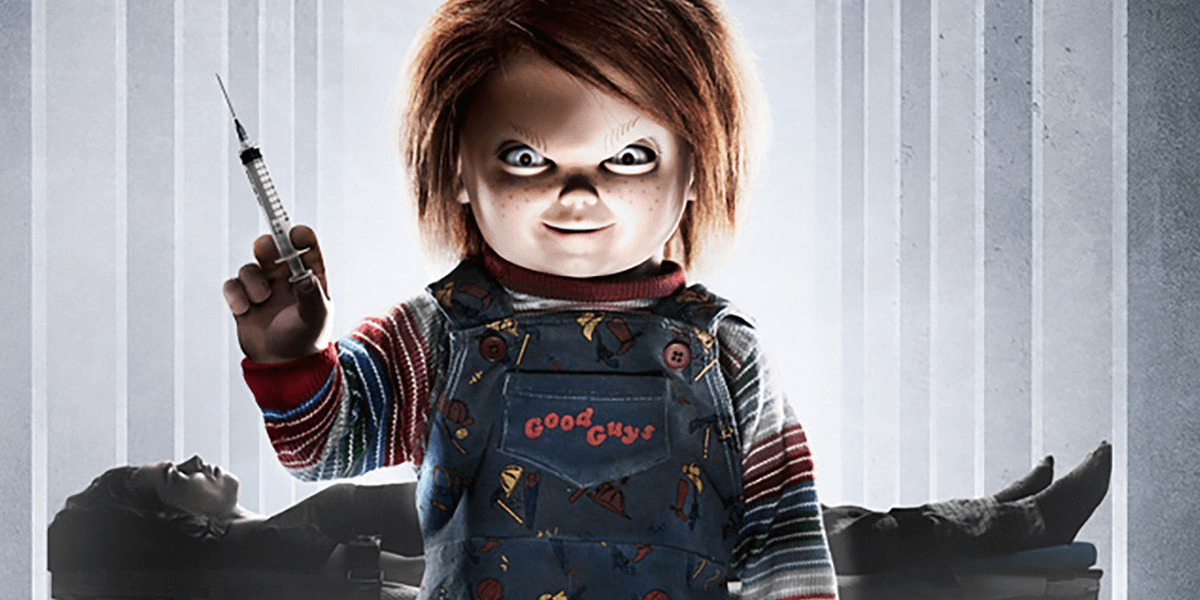 Chucky TV Series Coming to Syfy from Creator Don Mancini
David Kirschner and Channel Zero creator Nick Antosca are also on board as producers.
Read More
In Child's Play, a mother gives her son a toy doll for his birthday, unaware of its more sinister nature. The cast includes Aubrey Plaza (Parks and Recreation, Legion) as the mother, Karen, Gabriel Bateman (Light's Out) as her son, Andy, and Brian Tyree Henry (Atlanta) as a detective named Greg, who will be investigating the mysterious deaths surrounding the doll.
The film will be directed by Lars Klevberg, who is known for his upcoming horror film, Polaroid, with a script penned by Quantum Break and Kung Fury 2 writer Tyler Burton Smith. KatzSmith Productions' David Katzenberg and Seth Grahame-Smith (Stephen King's It) will produce as the film is slated to arrive early this summer on June 21st, 2019.