The Latest Collections from Fright-Rags Will Haunt You
Enjoy a new line of slasher tees along with brand-new products for the Poltergeist, The Amityville Horror, and Predator.
By Chris Morse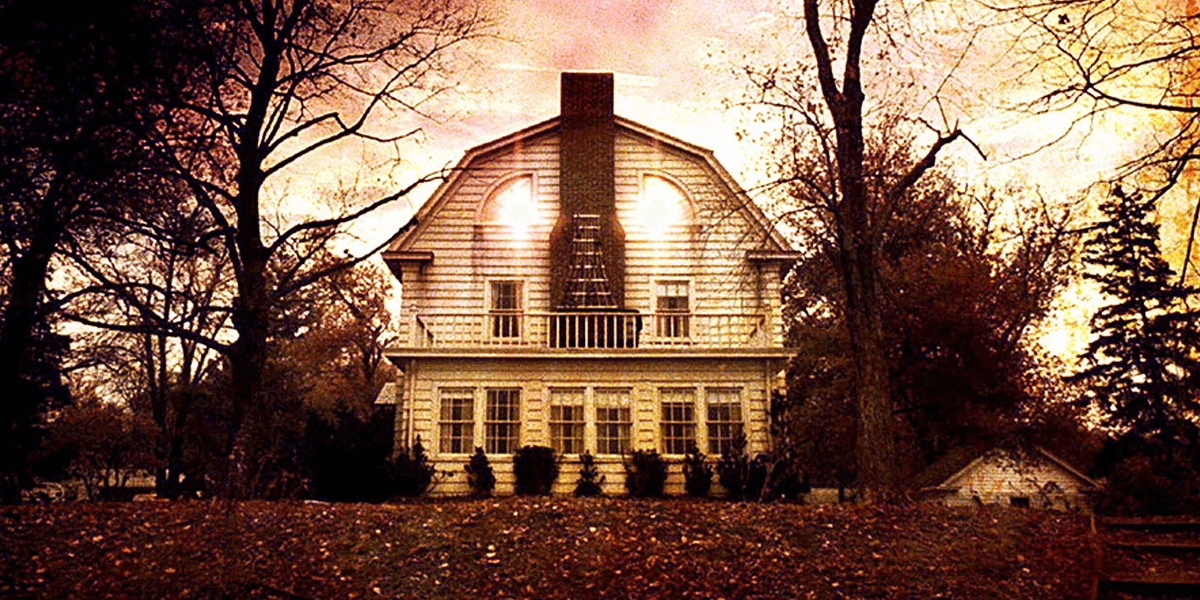 Horror merchandising extraordinaire Fright-Rags has revealed its latest additions and a number of popular franchises are taking center stage, including Poltergeist, The Amityville Horror, and Predator. You can expect your typical assortment of T-shirt designs, along with other fun goodies, but let's take a look at what's coming for each franchise.
For starters, the vendor has revealed new "movie maniac" shirts, which are retro-style designs inspired by classic order-by-mail tees from the '80s. The new designs include Leatherface, Chucky, Ghostface, and Michael Myers. Have a look at their style below.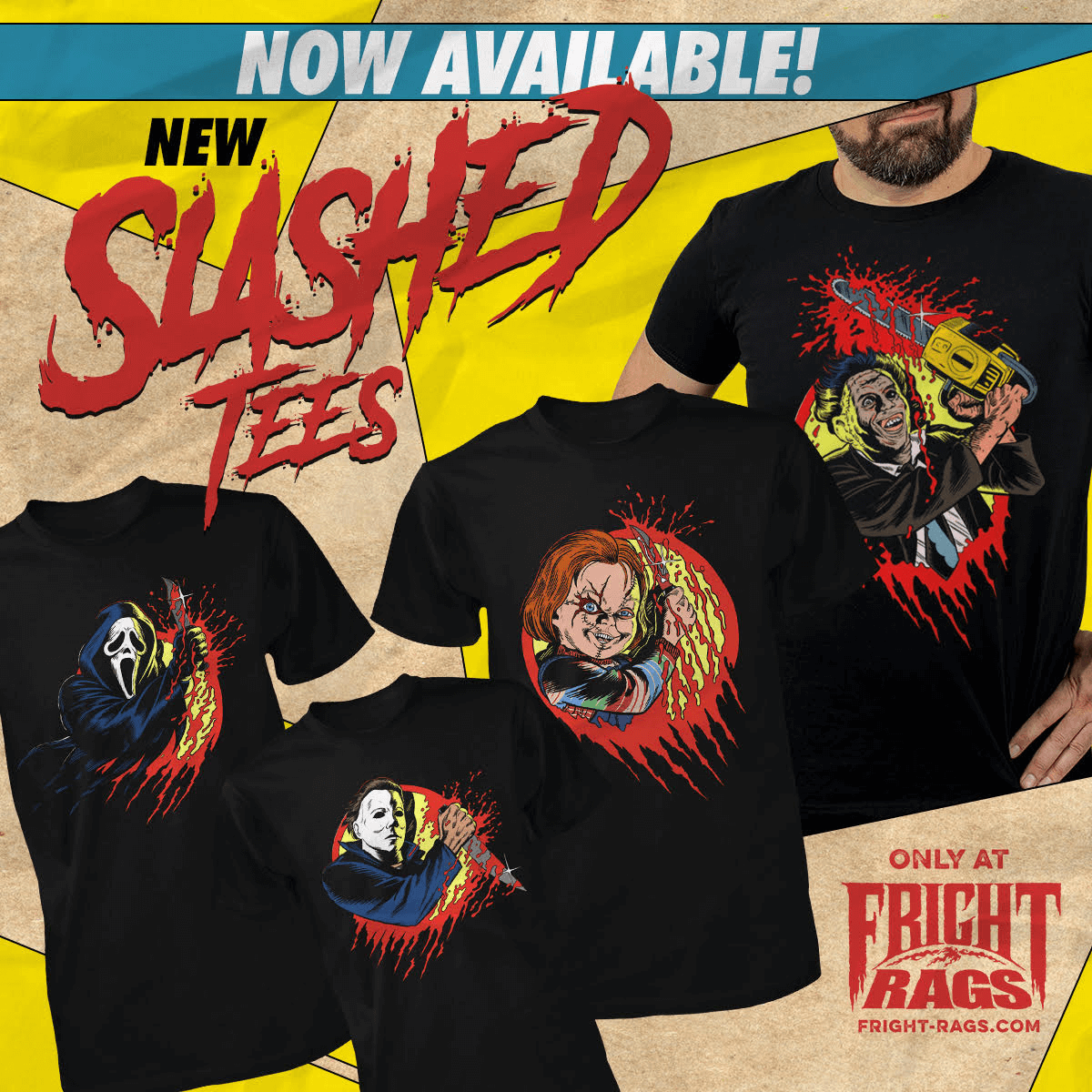 Next up, we have T-shirt designs for Poltergeist and Poltergeist II: The Other Side, including one classic reprint from an earlier run from the latter film's collection. In addition, Fright-Rags has unveiled both a new shirt and a reprint for The Amityville Horror, along with an enamel pin of the house. You can check out all of those items below.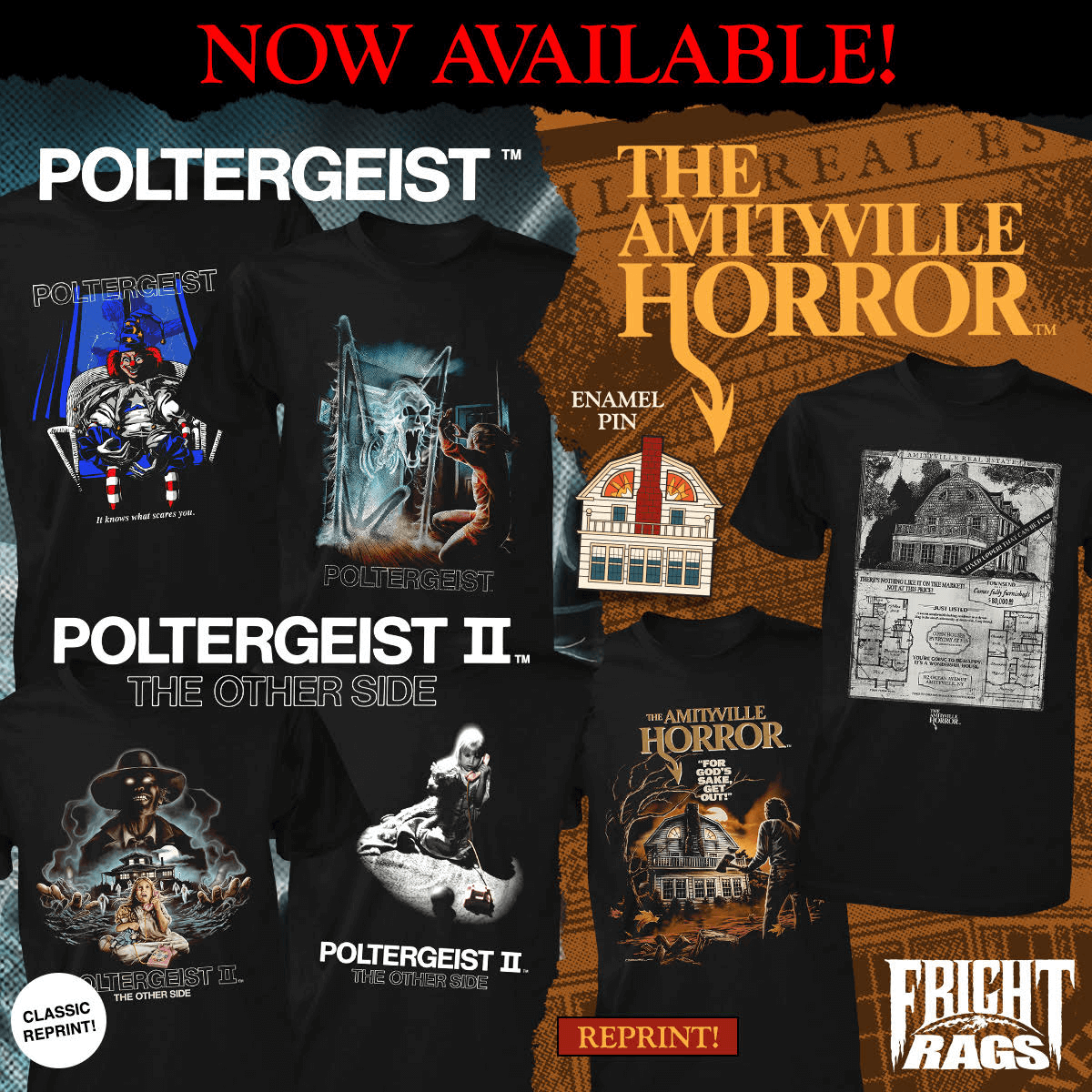 Last but not least, Fright-Rags has announced a pretty epic collection for the Predator franchise, A number of T-shirt designs are available, including one that glows in the dark, along with socks and a huge assortment of enamel pins. Feast your eyes on those below.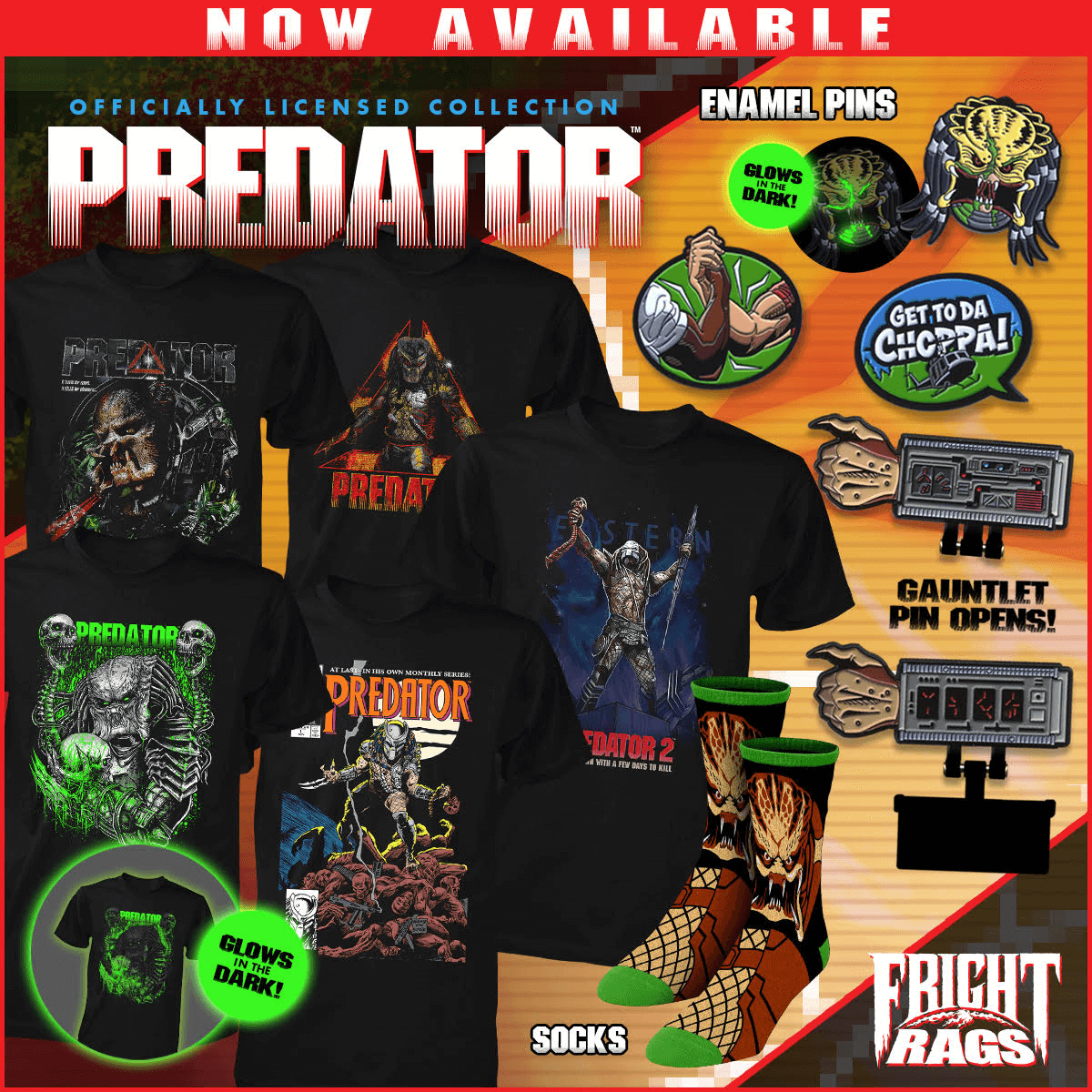 All in all, these latest additions are full of variety and should offer a little something for everybody. If any of the above items are of interest to you, head on over to Fright-Rags and grab them up!