The Walking Dead Showrunner Confirms Time Jump Flashback Sequences Will Appear in Upcoming Episodes
Angela Kang reveals that a few story gaps will be explained at some points during the remainder of season nine.
By Chris Morse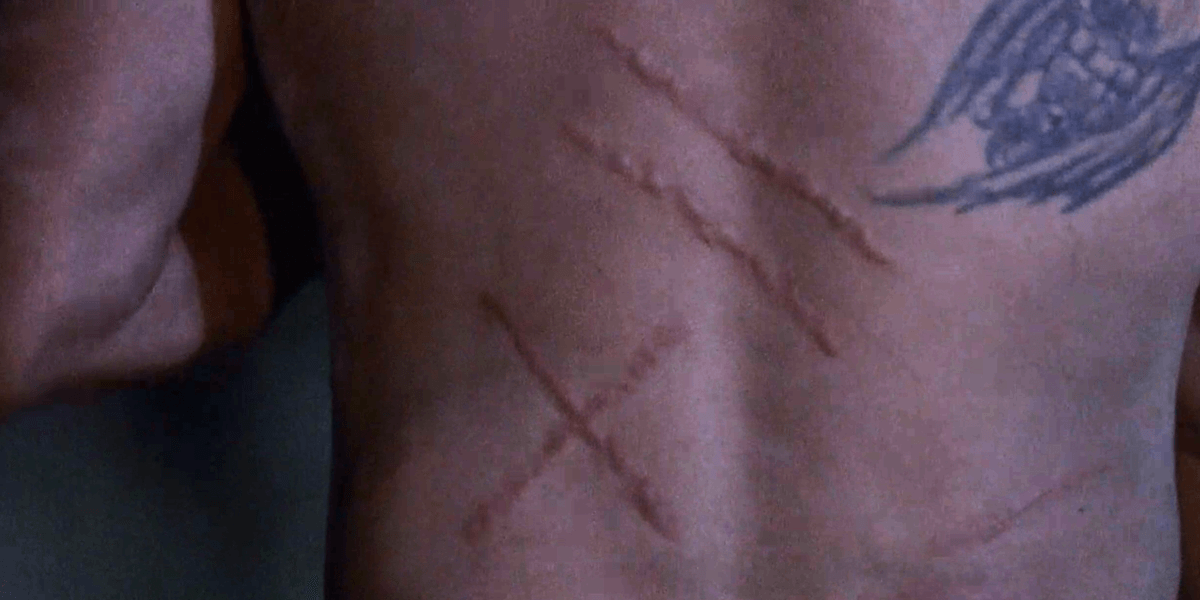 AMC wasted no time unraveling the mystery behind The Walking Dead's Whisperers, the mysterious group of survivors who wear walker skin masks to blend in with herds, but there still remains at least one mystery that has yet to be addressed: the mysterious scar marks shown on Michonne and Daryl. Jesus actor Tom Payne previously mentioned the story behind those marks might warrant his own return to the series and it would appear that flashbacks are definitely in the cards for one or more upcoming episodes.
Showrunner Angela Kang confirmed to EW that the story will take us back to that six-year time jump through flashback sequences "more than once." Read her full answer below.
We'll see. It will be used, I'll say, it's more than once. It's a little different each time. It's something that tells specific pieces of backstory that I think are useful to understanding who some of our characters are and why they're at where they're at.
In a rather interesting reveal, Kang also teased a bit of the upcoming story and confirmed that the fair will take place before the season is over. As readers of the comic series know, the communities coming together to hold this festival is a plot point that ties closely into the events that unfold surrounding the Whisperers. We won't outright spoil it here but if the finale includes what we think it will, viewers are going to be in for a wild conclusion to the season.
Finally, Kang also commented on where Negan might be heading following his escape from prison, since this particular arc is playing out a little differently from the source material so far. We expect this angle to carry over well into season ten, but the showrunner nonetheless offered her take on what the character will soon be up to when the series returns from its midseason break.
Yeah, it's not exactly the story that was in the comics, but we thought that it would be really interesting to see. Negan has wanted out of that cell. He kind of got to a point where he was like, "Just kill me." Then we saw him after the big time jump kind of in a place of semi-acceptance of his fate, but he's always wanted something more. He feels like he can be more in this world and so he sets out to prove that that's still possible. What he finds is a really interesting and different world out there from the time that he came into prison.

Because if you think about it, for him, so many years have passed, whereas our people have been adapting to the changing world, he's just been in the cell this whole time. He learns some pretty interesting things while he's out there. I think it's really great to see Jeffery do this really interesting almost Western-esque journey that I think will be fun for fans of Negan to see.
All in all, Kang was not only able to share a little insight into the remaining eight episodes of this season, but she also had the chance to tease the broader strokes that the current Whisperers story arc might take. It sounds like all the right pieces are lining up to make the season nine conclusion one to remember.
The Walking Dead will return for eight more episodes on February 10th at its usual time on AMC.