Shout! Factory to Release Two New IFC Midnight Titles with Pledge and Rust Creek
Will you survive these two new releases from Shout! Factory and IFC Midnight?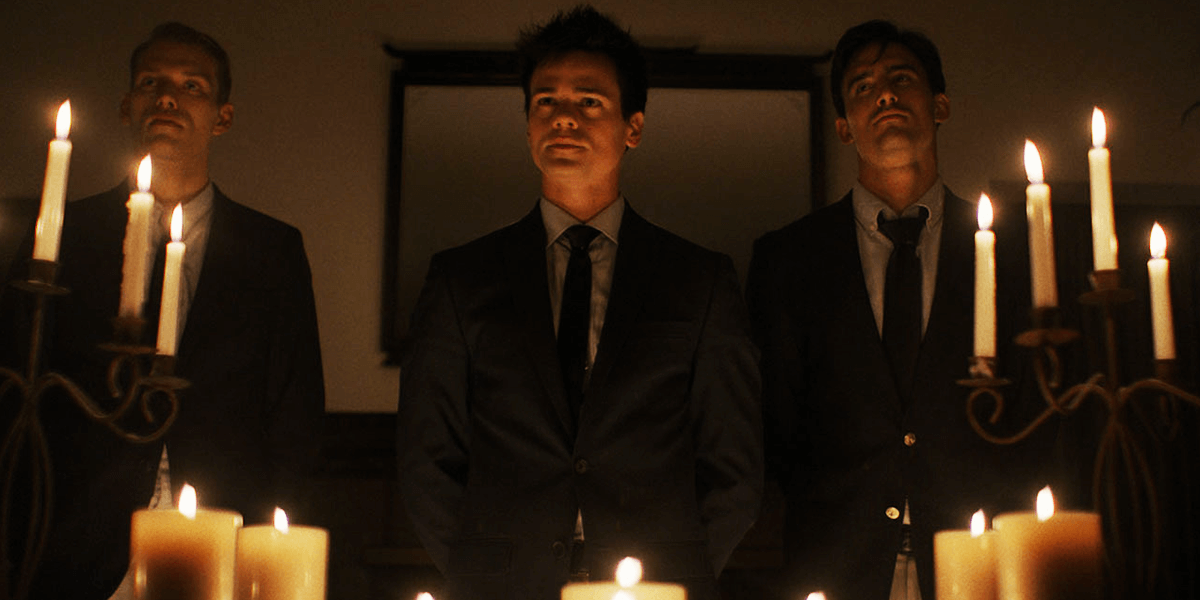 Shout! Factory recently announced they will be releasing two new horror films in partnership with IFC Midnight via its Scream Factory line of horror titles.
The first film, Pledge, brings horror to the frat house in a tale of two social losers looking to up their social presence and bachelor eligibility. However, they will first have to survive a brutal pledging process that may be more than they bargained for.
Three friends get the chance to live their college dream when they're invited to join an elite fraternity — but first they'll have to survive the hazing from hell. Freshman social misfits Ethan (Phillip Andre Botello), David (Zack Weiner), and Justin (Zachery Byrd) are desperate to improve their terminally uncool reputations by pledging to one of their university's prestigious Greek houses. When every frat on campus turns them down, they are unexpectedly recruited by a shadowy social club offering them access to an exclusive world of raging parties, eligible coeds, and VIP social status. The catch? A sadistic initiation ritual that goes from depraved to deadly over the course of forty-eight booze-and-blood-soaked hours.
Pledge is available for pre-order now for $22.97 on Blu-ray or $16.97 on DVD and will release on April 2nd. The second film, Rust Creek, is the tale of a young girl that takes a wrong turn in rural Rust Creek, Kentucky. Stranded in the cold and pursued by a  gang of miscreants, she will have to team up with another local vagrant to have any chance of making it out alive.
An ordinary woman must summon extraordinary courage to survive a nightmare odyssey in the backwoods of Rust Creek in this harrowing survival thriller. Sawyer (Hermione Corfield) is an ambitious, overachieving college senior with a seemingly bright future.

While on her way to a job interview, a wrong turn leaves her stranded deep in the frozen Kentucky woods. Suddenly, she finds herself facing her own mortality as she's punished by the elements and pursued by a band of ruthless outlaws. With nowhere left to run, Sawyer is forced into an uneasy alliance with Lowell (Jay Paulson), an enigmatic loner with shadowy intentions ... and perhaps her only chance to escape Rust Creek alive.
Rust Creek is available for pre-order now for $22.97 on Blu-ray or $16.97 on DVD and will also release on April 2nd. Which of these two films sound the most enticing to you? Let us know if you plan on picking either of them up!