Resident Evil 2 Safe House Experience to Bring Survival Horror to London
This unique event is free to attend if you hurry and get your spot reserved.
By Chris Morse

Capcom announced today that it is bringing a unique survival horror experience to London in celebration of the upcoming release of the Resident Evil 2 remake. The "Resident Evil 2 Safe House" will open up on January 25th and 26th in London's South Bank at the Bargehouse, from 12:00 PM through 11:00 PM each day. This event will be free to attend, minus the cost of food and drinks at the bar section, but space is limited. Read on for more details, but if you're already sold on this, head on over to the official Resident Evil 2 Safe House website for information on reserving your slot.
This event is broken up into three distinct, albeit related, experiences: the complete ticketed experience, the bar experience, and the gaming stations. As you might imagine, the complete safe house experience is something like a Raccoon Police Department escape room of sorts, allowing guests to immerse themselves in the infested police station complete with actors to help make things excited. You can bet that there will be zombies there so get ready to experience survival horror first hand.
The bar experience, which the full ticketed experience includes (along with a free beverage), can also be attended on a standalone, first-come, first served basis and looks like it will feature a number of themed snacks and beverages, along with other fun surprises. You cannot book this one in advance unless you take part in the full ticketed experience, but Capcom wants to bring on board as many fans as possible.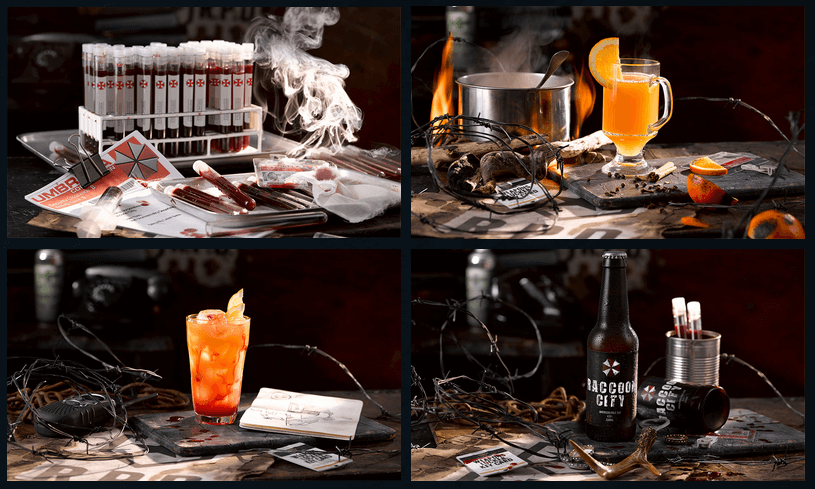 Finally, the event will also include a Resident Evil 2 game station experience to allow fans a chance to get their hands on the game and play through a portion of it during their time at this makeshift Raccoon Police Department. There will be multiple stations and those in attendance should have no problem giving the game a try if they want to.

All in all, this is shaping up to be quite the unique and exciting event from Capcom to celebrate the publisher's most anticipated title in quite some time. For more details and information on booking your own ticket for this experience, head on over to the Resident Evil 2 Safe House website.

As a reminder, this event is exclusive to London and space is limited, but it will be free to attend for those who get a ticket and make it over there. Is this something you might be interested in checking out? Let us know in the comments below or on social media.

[relatedArticle-0]

In case you missed it, you can find a recap of the game's bonus content below, including a look at the deluxe edition, which features additional costumes, reversible slipcover artwork, a special weapon, and even a throwback to the original game's soundtrack. All pre-orders will also include the classic Jill and Chris models of the Samurai Edge handgun.

The most interesting bonus costume for the deluxe edition, in our opinion, is Claire's "Elza Walker" outfit. Long-time fans of the series may remember this name and look from the unreleased beta version of Resident Evil 2, dubbed Resident Evil 1.5 by fans. Back then, the game was far along in development before the concept was scrapped and Capcom settled on the classic game we all know and love, which is, of course, the one now being remade.

Claire also has a military outfit while she and Leon both have a special "Noir" costume. The latter very much gives us a vibe for The Evil Within. Leon's other bonus costume, the "Arklay Sheriff" outfit, pays homage to The Walking Dead and gives our rookie police officer the more polished look of Rick Grimes.

Also included in the deluxe edition is Albert Wesker's Samurai Edge, which seems to always make an appearance in newer Resident Evil games, a reversible slipcover featuring Leon on one side and Claire on the other, and finally, a retro soundtrack swap that allows you play through this remake while listening to the classic ambience of the original game

Resident Evil 2 arrives on January 25th, 2019 and will be available on PC, PlayStation 4, and Xbox One.