Amazon Listing Reveals Chilling Adventures of Sabrina Prequel Novel
Is there such a thing as too much Sabrina the Teenage Witch?
By Chris Morse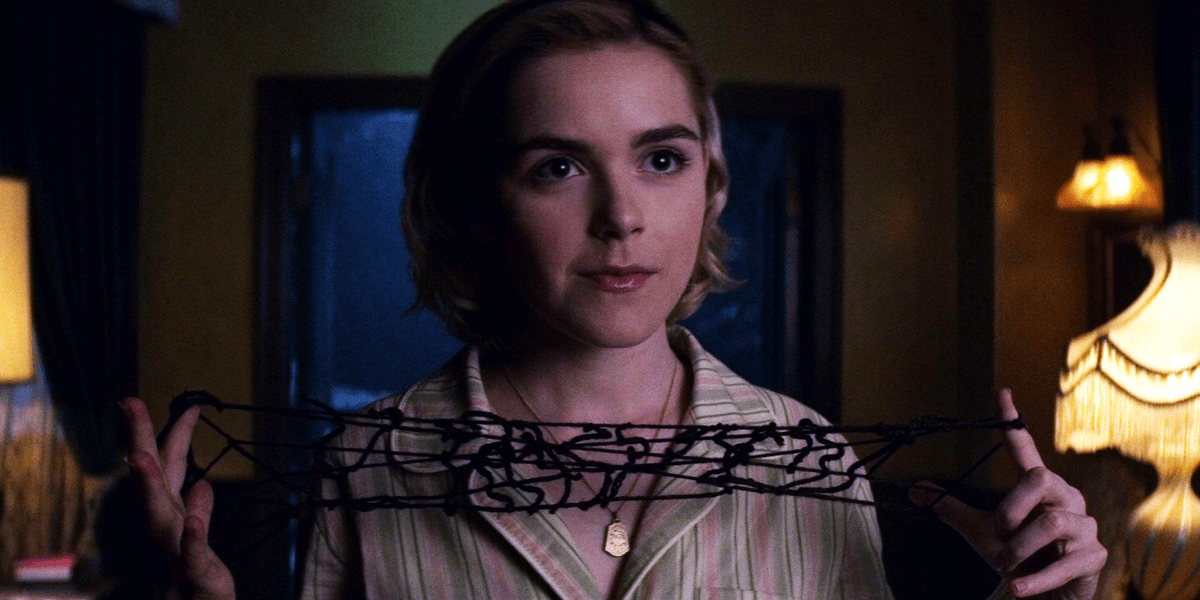 We thought that Netflix was serious about bringing us a whole lot of Chilling Adventures of Sabrina in a short amount of time and, well, it would appear that we were on to something. Not only did we get a holiday special shortly after the debut of its first season, we also received confirmation that the next batch of episodes drops in April and the show has been renewed for 16 more episodes beyond that.

If that wasn't enough, TV Source Magazine reported that an Amazon listing has surfaced for a prequel novel called Season of the Witch. The listing title includes an additional label reading, "The Chilling Adventures of Sabrina, Book 1," which could indicate that more novels are on the way. See below for the full synopsis of the book, per the aforementioned product listing.

[blockquote-0]

The book is written by Sarah Rees Brennan and listed with a July 9th, 2019 release date, which might have it hit bookshelves right in between Parts 2 and 3 of the television series. If you can't get enough Sabrina and would like to get your pre-order in, simply head on over to this page and add it to your cart.

Part 2 of Chilling Adventures of Sabrina hits Netflix on April 5th, 2019, with the series already renewed for 16 more episodes that will make up Parts 3 and 4. Stay tuned to Dead Entertainment for the latest news and updates on the show.