Black Mirror Creator Wants to Do More Optimistic Episodes Going Forward
We can expect things to feel a little less bleak in season 5 and beyond.
By Chris Morse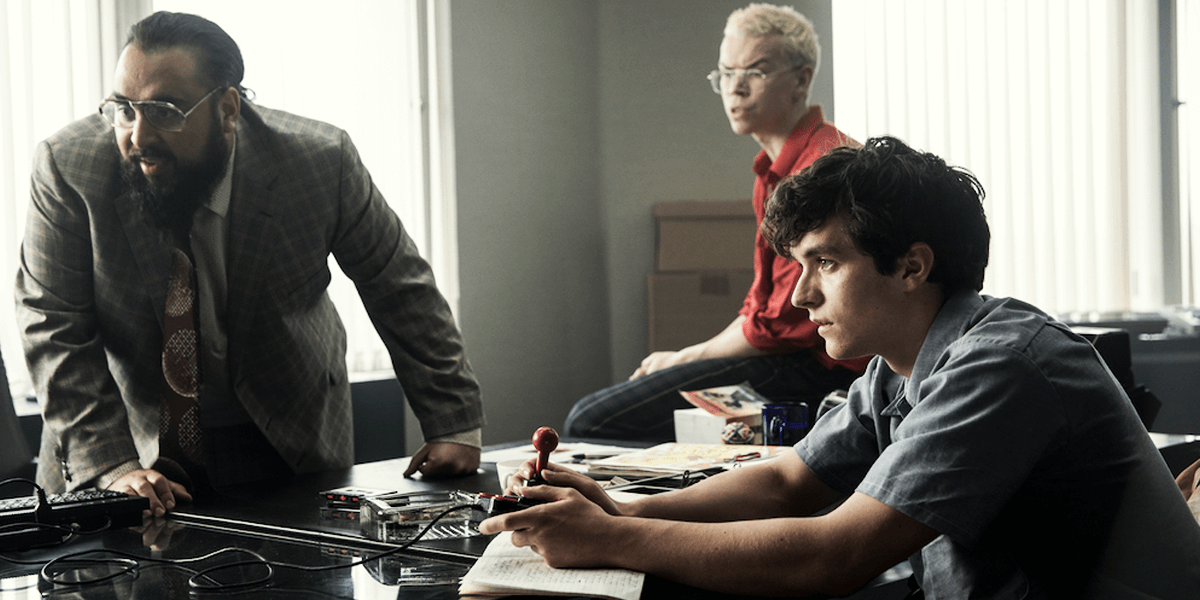 Thanks to its recent choose-your-own-adventure special event, the wait for season five of hit Netflix series Black Mirror will be just a little bit longer than expected, but series creator Charlie Brooker has already teased a little bit of what's in store when the show does return for its next full season. For starters, despite the interactive nature of Black Mirror: Bandersnatch, the new season will not work the same way, instead focusing on more traditional episodes that do not have any interactive elements.

Bandersnatch was a great experiment for Netflix and one they will likely use to justify doing more content like this down the road, but for now, the more immediate future of Black Mirror lies in a new, regular-style season that will arrive at a later date in 2019. Exactly when it will premiere is anybody's guess, mostly due to the development of the recent interactive episode, but we do have some indication that it might be a little less negative than past seasons.

In a chat with The New York Times, Brooker dove into the series' view of technology and why that might change going forward. Part of what drove the show's dystopian direction thus far is the innate dark side that comes with technology, as the creator explained with a comparison to Soylent Green.

[blockquote-0]

However, this darker tone may not be exclusively used for the television series going forward and the reason for that is more straightforward than you might think.

[pullQuote-0]

Simply put, it's been four seasons of mostly bleak, dystopian storylines, and while the last couple have featured a few more positive tales, such as Hang the DJ and San Junipero, Brooker and the rest of the team want to keep things interesting by doing more of that in season five and beyond. We will surely still see our share of bleak stories, no doubt, but you can expect a little more variety as the series continues to evolve in its next season.

Black Mirror is currently streaming its first four seasons along with the latest feature-length interactive episode, titled Black Mirror: Bandersnatch. The series will return for a fifth season but no premiere date has been set at this time. Follow Dead Entertainment for all of the latest updates on this show and more.