Devil May Cry 5 Getting Five-Disc Original Soundtrack in March
Thus huge release also comes with a few bonus goodies for you to enjoy.
By Chris Morse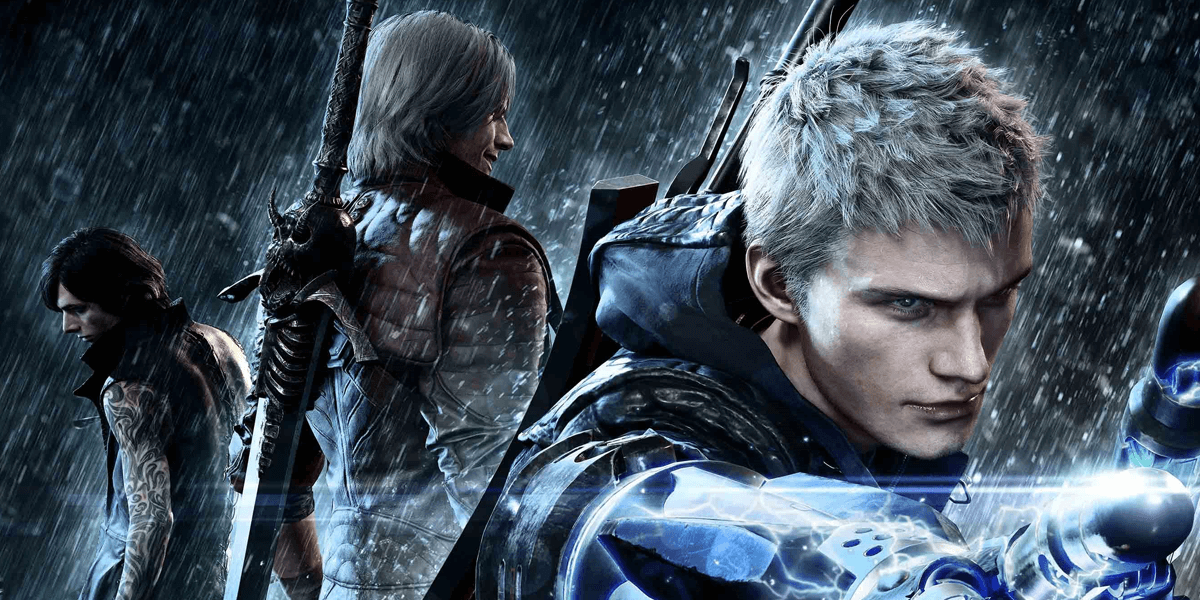 If there is one thing that Devil May Cry 5 is all about, it's style, but if we make room for another, it just might be the music. We have already heard a few original tracks for the game, such as Nero's theme, "Devil Trigger," which was performed live at The Game Awards. Other tracks have also been previously revealed but apparently there is more where that came from. 136 tracks, to be exact.
According to Siliconera, a massive, five-disc soundtrack for the game is on the way and will arrive shortly after it releases (in Japan, at least – we are not yet sure when this will arrive elsewhere). Also included with this release is 28-page booklet featuring comments from the developer and notes for each track. You can have a look at the cover art for the soundtrack below.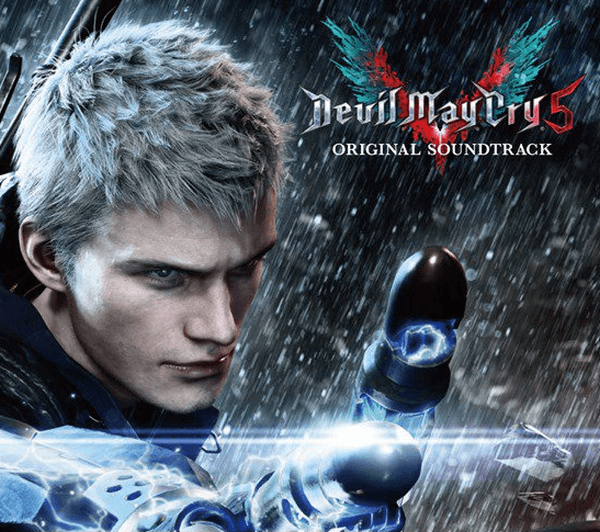 This soundtrack will arrive in Japan on March 20th, 2019 at the cost of 5,200 yen, which is just under $50.00 USD. Included tracks that we have heard so far are "Devil Trigger" by Casey Edwards with Ali Edwards and Cliff Llore, "Subhuman" by Suicide Silence featuring re-recorded vocals from Michael Barr after the band's main vocalist, Eddie Hermida, became wrapped up in allegations of sexual misconduct, and "Crimson Cloud" by Jeff Rona as performed by Rachel Fannan. The themes go along with characters Nero, Dante, and V respectively.
To recap, picking up the collector's edition of Devil May Cry 5 will get you a replica model of the motor home in which our heroes take their demon slaying on the go. Also included is an art book that contains imagery from the game as well as notes from Nico's Workbench. In addition, the collector's edition includes a pin, bumper sticker, and 11" x 17" cloth print featuring our full cast of characters. Finally, it all comes in this very special box designed to look like an item trunk, matching what you might find in the game being used by series newcomer Nico.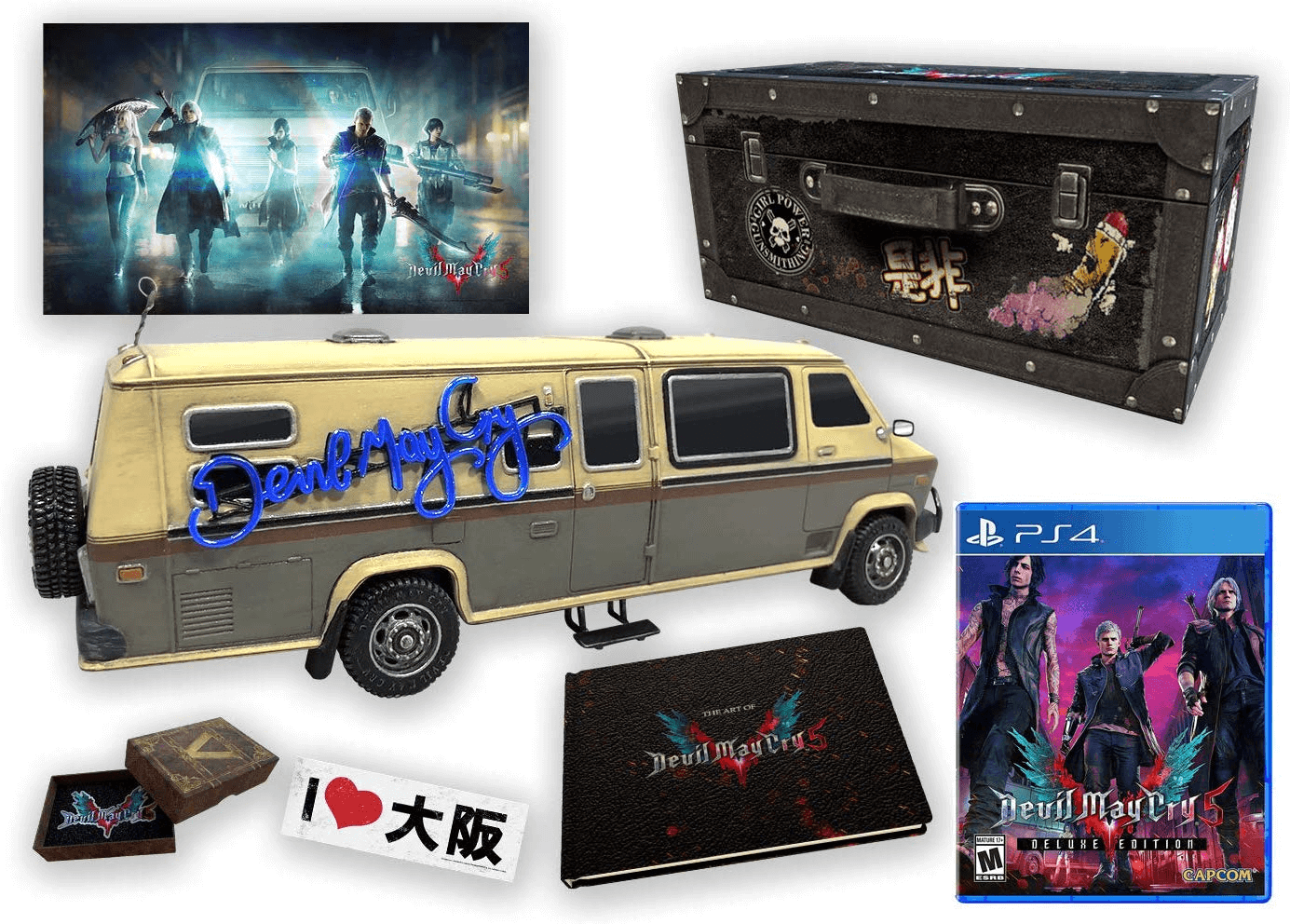 This collector's edition is so far available for only PlayStation 4 and Xbox One players, with no PC version of this collection to be found at this time. If you're not quite ready to shell out extra money for a collector's edition of the game, you can order up the standalone regular and deluxe editions to get your demon slaying fix that way. Be sure to select your platform of choice.
Devil May Cry 5 arrives on March 8th, 2019 and will be available on PC, PlayStation 4, and Xbox One.