The Coven Will Return in American Horror Story
Creator Ryan Murphy has some plans for these witches.
By Chris Morse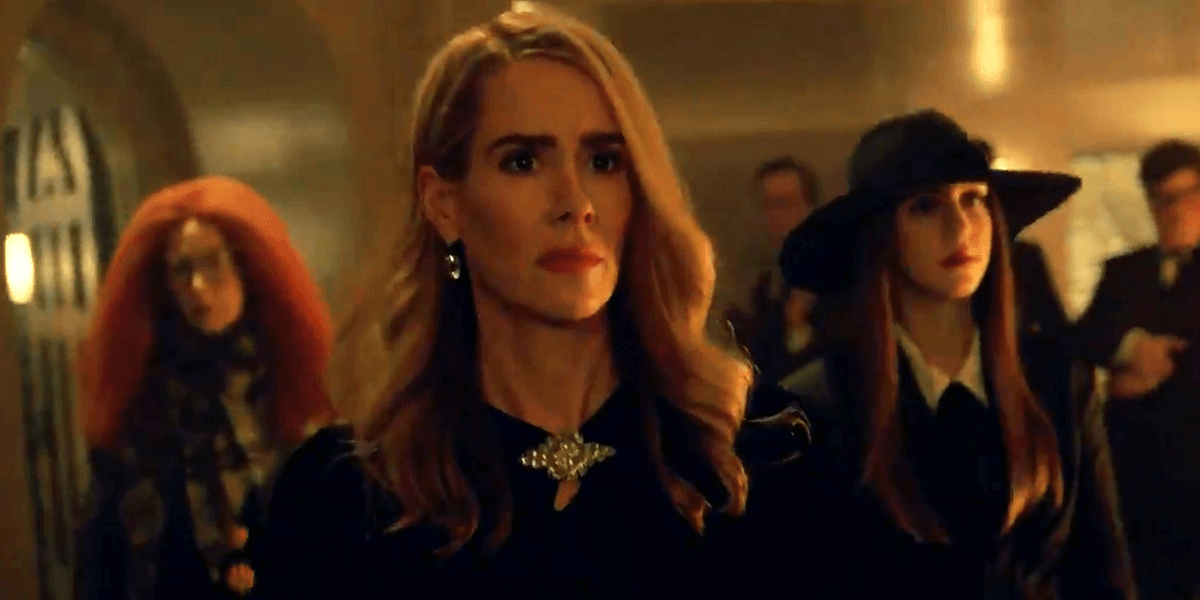 American Horror Story recently wrapped up its eighth season, titled Apocalypse, which was primarily a crossover between two past seasons, Murder House and Coven. A whole lot of spoiler-type events went down and, for the most part, our world came out the other side mostly unscathed, but that doesn't mean there aren't more horror stories out there to tell. The proof of that lies in the fact that the show has already been picked up by FX for two more seasons.

It's anybody's guess what either of these stories will be about but series creator Ryan Murphy dropped a huge hint at what may come a little farther down the road. While speaking with Entertainment Tonight at the Hollywood Walk of Fame, where he was just honored with his very own star, the television writer/producer revealed that this isn't the last we have seen of the coven with future stories being planned for these witches. Read his full comments from after the ceremony below.

[blockquote-0]

The only downside of this reveal is it won't happen next season, which, as expected, still remains under wraps. Still, though, it would appear that this connected world of American Horror Story is here to stay, at least for now. With two more seasons already ordered, the future is certainly looking bright for this series. We have no word yet on when the ninth installment will premiere or what it will be about, but we'll be sure to bring you all of the latest here on Dead Entertainment.