Fright-Rags Raises the Dead with its Night of the Living Dead Anniversary Collection
The horror vendor is joining in on the film's 50th anniversary celebration.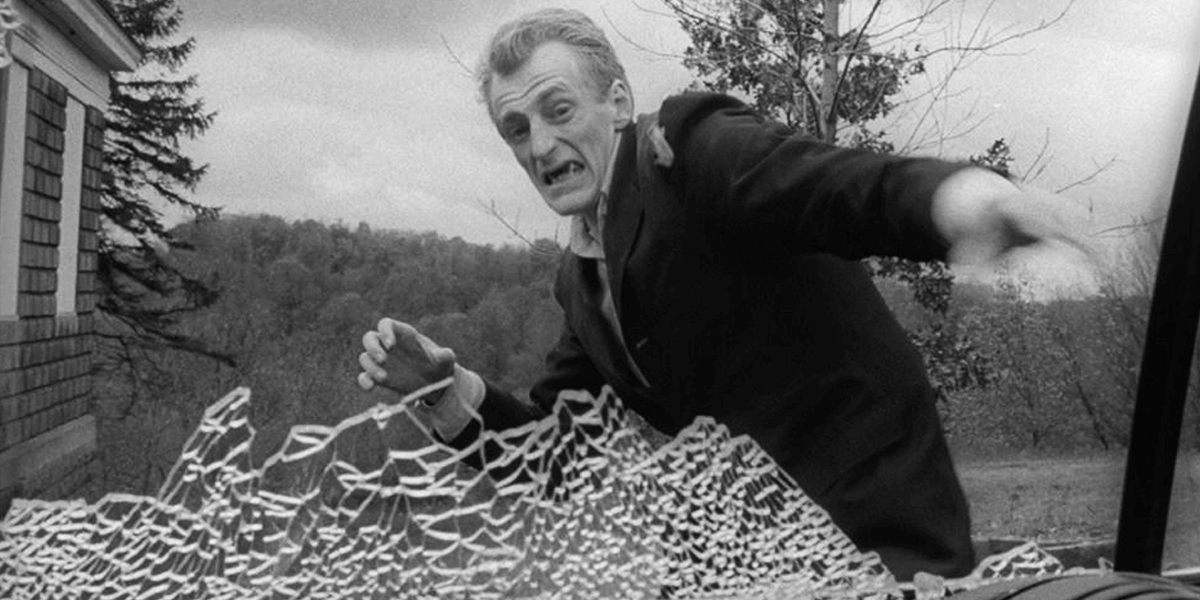 George A. Romero's Night of the Living Dead needs no introduction. 2018 marks the 50th anniversary of the legendary zombie film and horror clothiers Fright-Rags are joining in on the celebration by releasing a new collection based on the property.

Several T-shirt designs are available, featuring the original cemetery ghoul, zombie Karen Cooper, and protagonist Ben. There are also a couple of enamel pins as well as a pair of comfy-looking socks.

[blockquote-0]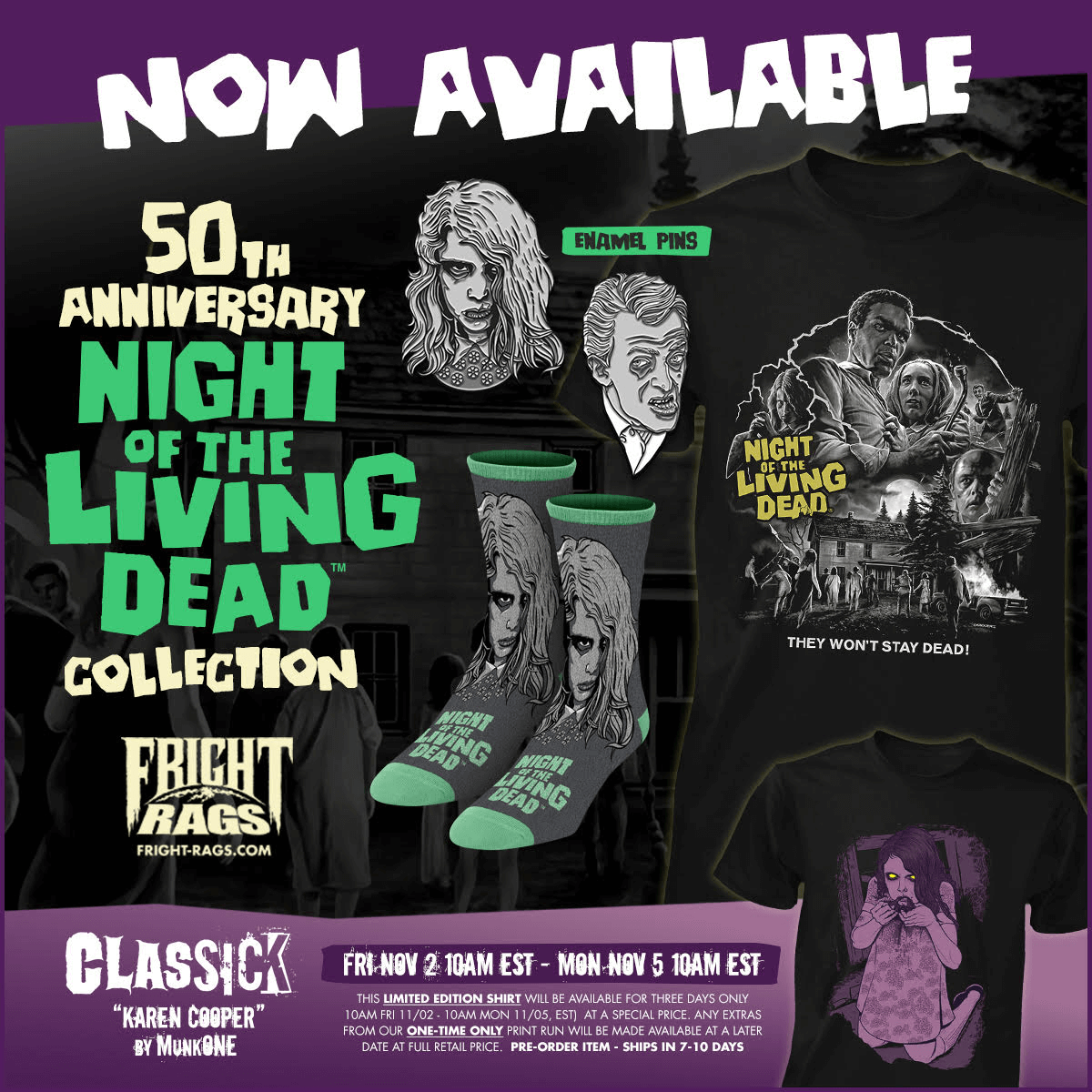 Which of these Night of the Living Dead items are must-haves for your wardrobe?