Kino Lorber Celebrates the Holidays with Death Ship
The title of this one is fairly self-explanatory.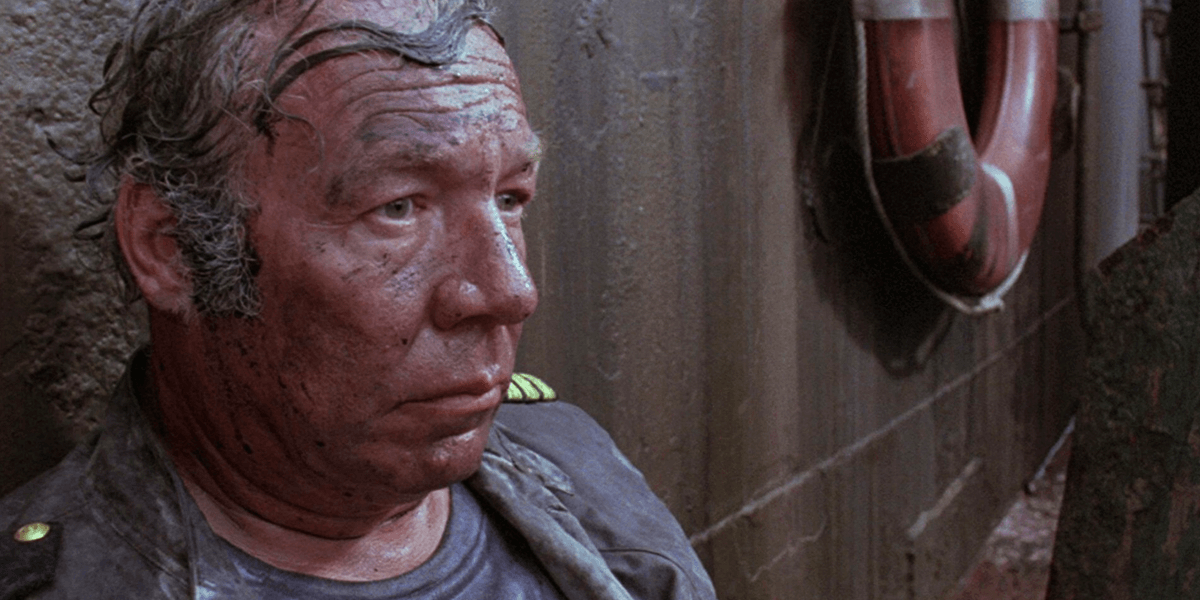 Sadly, our Halloween holiday season is over as we slowly approach everybody else's holiday season, consisting of Thanksgiving and Christmas. However, Kino Lorber has not forgotten horror fans entirely, offering up a new release of the '80s British horror film, Death Ship. Featuring Academy Award-winning actor George Kennedy and Black Christmas actor and horror royalty Nick Mancuso, this release features a brand-new 2K scan or the original "director's cut" of the film.
Synopsis: The DEATHSHIP has a life of its own... pray you are never rescued by the DEATHSHIP! Academy Award winner George Kennedy (Cool Hand Luke, Thunderbolt and Lightfoot, The Naked Gun and Airport franchises) stars with Richard Crenna (The Evil, Wait Until Dark, First Blood), Nick Mancuso (Nightwing, Rapid Fire, Blame It on the Night) and Saul Rubinek (Unforgiven, Against All Odds, Agency) in this terrifying tale of a possessed ship searching for new victims on the high seas. An ocean liner carrying vacationing passengers collides with a mysterious freighter. The handful of survivors seek refuge aboard the sinister freighter, which turns out to be possessed by the evil forces that once commanded it. Also starring Sally Ann Howe (Chitty Chitty Bang Bang) and Kate Reid (Shoot, The Andromeda Strain) and directed by Alvin Rakoff (City on Fire, Say Hello to Yesterday) and based on a story by Jack Hill (Coffy, Foxy Brown). Now see this horror classic from a brand new 2K scan of the original longer cut with extensive color correction!

Bonus Features: Audio Commentary with Director Alvin Rakoff | "Stormy Seas" Featurette with Director Rakoff, Writer Jack Hill, Actors George Kennedy and Nick Mancuso | "What the Ship is Saying" Featurette | Play Movie in "Nightmare Theater Mode" | 5.1 Surround and 2.0 Audio | Reversible Art | Theatrical Trailer

Death Ship is available for pre-order now on DVD and Blu-ray for $19.95 and $29.95 respectively with a release date of December 11th. Will you be taking a trip on the Death Ship this December?