Castlevania Requiem Keeps It Simple for Two Classic Titles
This re-release of Symphony of the Night and Rondo of Blood lacks modern enhancements but that's not a deal-breaker.
By Chris Morse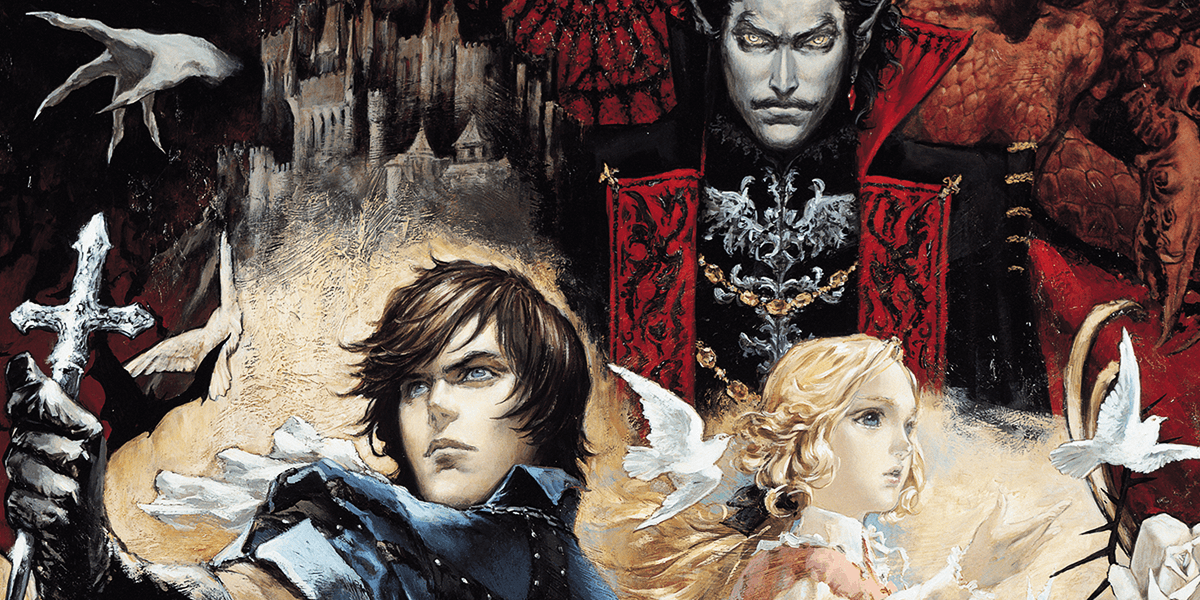 Last Friday was a fantastic day for fans of the Castlevania franchise. Not only did the second season of the Netflix animated series arrive, but two classic games from the series also made their way to the PlayStation 4 in Castlevania Requiem: Symphony of the Night and Rondo of Blood. The title is a fairly straightforward re-release of these games without much extra to write home about.
That's not a bad thing, per say, but these titles are presented just as you would expect for a standard re-release at a low price point. We aren't talking a remake or remaster with this release and that's alright. Symphony of the Night is a legendary Castlevania game and Rondo of Blood deserves some love too. The games stand on their own just fine so let's take a look at their presentation in this collection.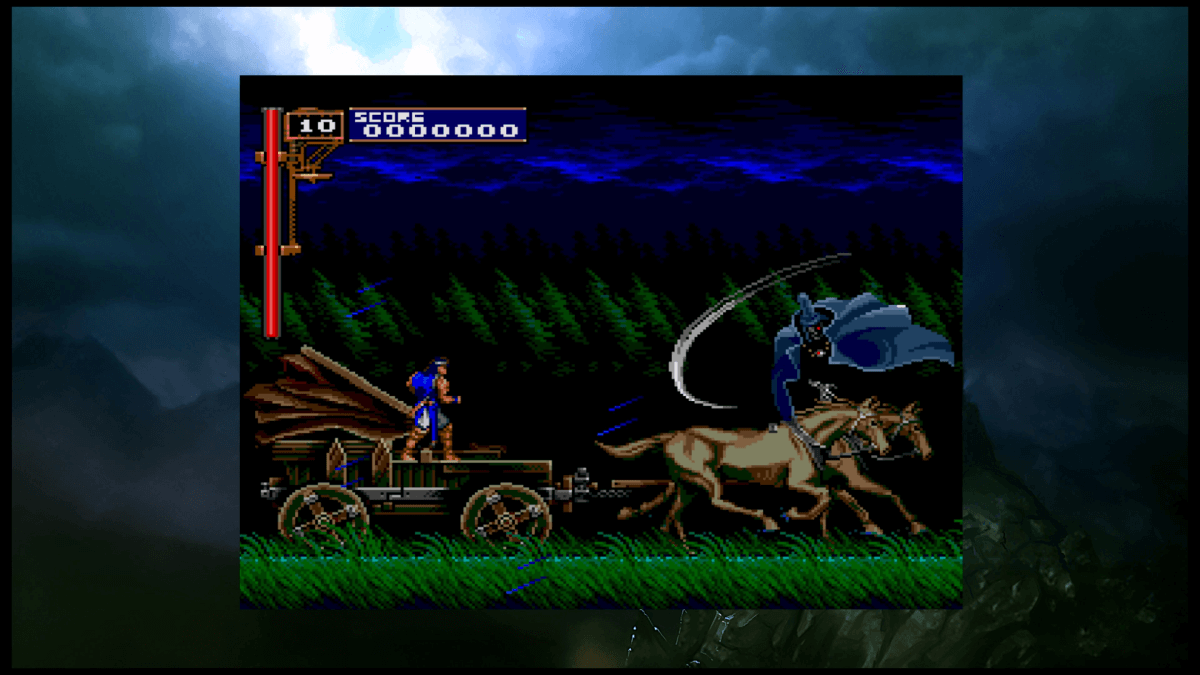 For starters, Castlevania Requiem drops you into an initial hub screen that lets you jump into the options or select which game you want to load up. The latter screen is visually a mess but it's easy enough to see which game you are about to play. Option-wise, there aren't too many settings but it does give you some customization on the look and feel of the games as well as the window you play them in.
This collection gives you the choice between English or Japanese voices, which does not seem to affect the introduction to Rondo of Blood, but your choice is certainly reflected elsewhere and in Symphony of the Night. The smoothing option slightly darkens the overall look by smoothing out any high-contrast lines on screen but the games looked just fine with and without this option selected.
You can also enable scanlines, if tube TV nostalgia is your thing, or turn on interlace mode, which only seems to cause screen flashes and a glitchy-looking display, so stay away from that one. Finally, you have a choice of various wallpapers to show around the game window, featuring artwork in the same style as what you see within the games. This is a nice little addition but nothing too mind-blowing.
The games themselves run well on the PS4 without any kind of lag or stutter and playing it on a more modern controller feels right. The video output supports 1080p and 4K screens, which is a nice touch. You have the option of D-pad or analog stick, but stick to the former because these side-scrolling games just aren't meant to be played with a stick. Speaking of which, some game sounds, such as item pick-ups, come only out of the controller speaker with no option to adjust that. It's not a huge issue but having options to customize that kind of thing is usually preferred.
In terms of bouncing back and forth between the games, it's easy to jump back into the main menu to switch titles and the saves are all built-in as you would expect. Quick saves, on the other hand, could have used some attention in this re-release. It works well for quitting and coming back on Rondo of Blood, but for Symphony of the Night, you almost always lose progress when you use this feature and appear back at the last save room anyway. It would have been nice to see this corrected for this collection but sadly it has not been.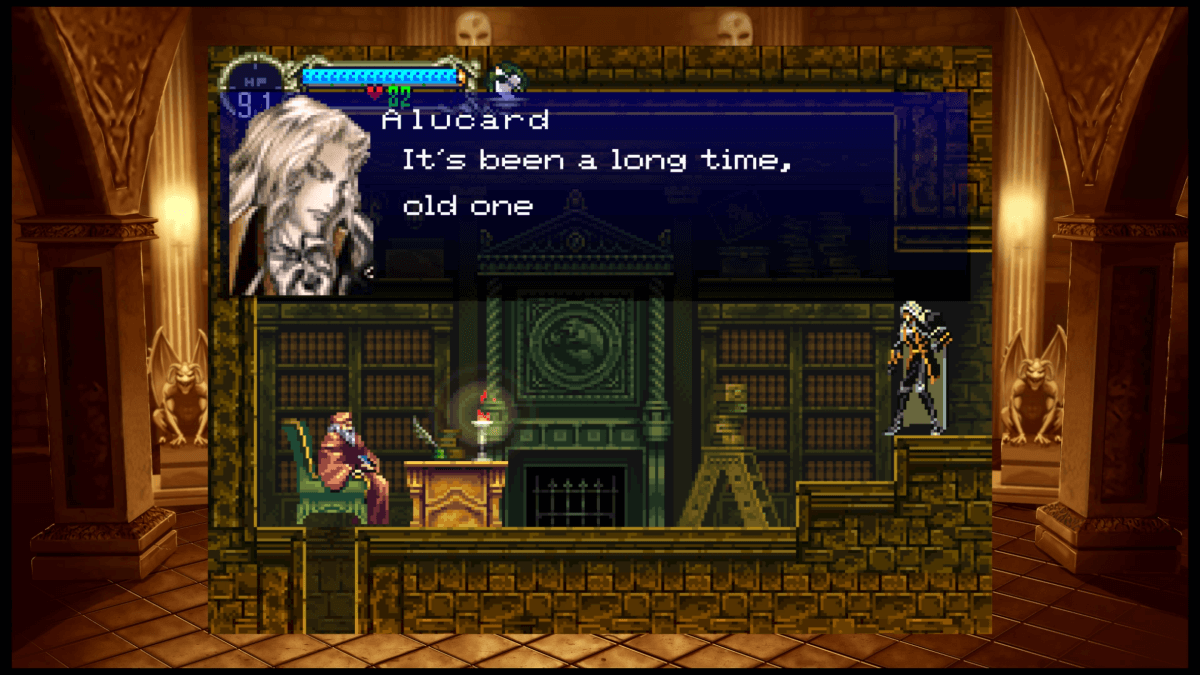 Enhancements like those would have gone a long way to make this feel more like a premium re-release, but you still get exactly what you expect with respect to these two games and that's fair. It should be noted that Rondo of Blood is the older PC Engine version of the game, as opposed to the "2.5D" Dracula X Chronicles version for the PlayStation Portable. On the other hand, Symphony of the Night is the same as the one in that version with its updated script and voiceovers.
Either way, this collection lets you play them both on a home console once again without having to hook up all of your old systems and that is always appreciated.
The Good
Even as a bare-bones re-release, these two classic Castlevania titles stand on their own, especially Symphony of the Night. The games run nicely on a modern console and are all around presented well in 1080p/4K.
The Not-So-Good
These games could have used some modern enhancements and an improved quick save system, which is rarely useful in Symphony of the Night in particular. Some sounds come from the controller with no option to change that.
Although this re-release could have used a few quality-of-life improvements or additions, Castlevania Requiem: Symphony of the Night and Rondo of Blood still shines as a modern, straightforward collection of two classic installments of the franchise.
With its low price point, this is well worth picking up to revisit these two games. It's way more convenient to have them on the PS4 than it is to dig out the original PlayStation to fire up Symphony of the Night that way. With this collection, you are getting exactly what you expect and that's enough.