Here Are November's Horror Offerings from Kino Lorber
We've got zombies, an insane asylum, and aliens!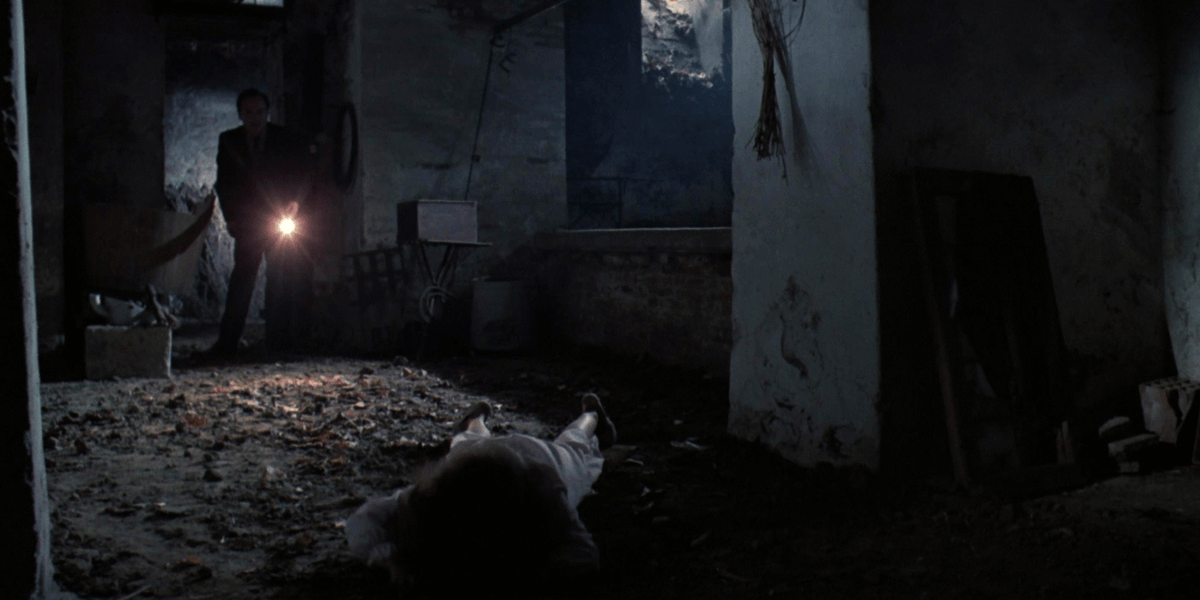 Another new month means another string of new home video releases from premium film distributor Kino Lorber. For November, we will be giving thanks for three equally-excellent, although different, films featuring zombies, mentally-deranged inmates, and even aliens!
Revenge of the Dead (1983)
Kino Lorber's first offering is Revenge of the Dead, a classic, but often-overlooked Italian zombie film. As huge fans of Italian zombie flicks, we can't wait to see this film released in high-definition for the first time. Revenge of the Dead will release on November 11th on DVD and Blu-ray for $13.96 and $24.95 respectively.
A Code Red Release! Mystery, science fiction and horror fuel this pulse-pounding supernatural thriller from Italian director Pupi Avati (House of the Laughing Windows). Not your usual zombie flick, but a thought-provoking puzzler steeped in ancient mysteries, Revenge of the Dead will make you believe the dead can walk again. Stefano, a budding novelist, (Gabrielle Lavia, Beyond The Door, Deep Red) receives the innocent gift of a used typewriter from his wife on their wedding anniversary. While changing the ribbon, he discovers the typed imprint of writing left by the previous owner. Fascinated by this startling essay, Stefano uncovers the experiments of scientist Paolo Zeder whose claims of places where death ceases to exist intrigue the young writer. Obsessed with finding the truth about Zeder's theories, Stefano is led on a terrifying journey where he is confronted with an occult conspiracy to reanimate the dead! Now see this terrifying tale in HD!

Special Features: Interview with director Pupi Avati | Interview with Star Gabriella Lavia

The Fifth Floor (1978)
The Fifth Floor is a psychological thriller that features an incredible early acting effort from Robert Englund, predating A Nightmare on Elm Street, as a mentally unstable resident of the movie's asylum. This film will be available on November 13th on DVD and Blu-ray for $19.95 and $29.95 respectively.
A young woman (Dianne Hull, Aloha Bobby and Rose) collapses on the disco dance floor from what's revealed to be strychnine poisoning. Assuming a suicide attempt, her boyfriend (John David Carson, Pretty Maids All in a Row) and her doctor have her committed to The Fifth Floor, an asylum with obviously crazy inmates, including Benny (Robert England, A Nightmare on Elm Street, The Great Smokey Roadblock) and a predatory orderly Carl (Bo Hopkins, Killer Elite, Mutant). The problem is, she's still sane - and her ordeal is just beginning. Also starring Anthony James (Texas Detour), Mel Ferrer (The Great Alligator), Julie Adams (Creature from the Black Lagoon), Sharon Farrell (Sweet Sixteen) and Patti D'Arbanville (Modern Problems).

Special Features: Interview with star Bo Hopkins
The Outer Limits Season 2
Last up, we have the second season of the classic 1960's television series The Outer Limit. This 17-episode run contained some of the series' most memorable episodes, featuring many classic stars such as William Shatner, Robert Duvall, and Leonard Nimoy. Although definitively a sci-fi show, there were some definite horror elements to this series that make it worthwhile for all audiences.
Season 2 of The Outer Limits will be available on DVD and Blu-ray on November 20th for $49.95 and $69.95 respectively. This release also features an enormous amount of special features, far too many to fully list here, so make sure to check the product page on Kino Lorber for the full list. Season 1 is also still available for those looking to get the complete collection.
There Is Nothing Wrong With Your Television Set... Do Not Attempt To Adjust The Picture... We Are Controlling Transmission... The entire first season - 17 Episodes - You hold in your hands an artifact from a time now vanished forever; a compendium of portals into worlds unknown. A four-disc set that controls over 15 hours of transmission from the 1964-1965 series, this vessel has sought you out for one specific purpose: to expand your mind to The Outer Limits! Guest stars include William Shatner, Adam West, Leonard Nimoy, Robert Duvall, Robert Culp, Eddie Albert, Patrick O'Neal, Dabney Coleman, Robert Webber, Lloyd Nolan, James Sikking, Ted Knight, Michael Ansara, Marianna Hill, Tim O'Connor, Skip Homeier, James Doohan, Warren Stevens, Grant Williams, Dewey Martin, Michael Constantine, Ted de Corsia, Mary Murphy and Mark Richman.

17 Episodes - All Newly Mastered in HD

Which of these classics from Kino Lorber are you most excited to get your hands on?