Special Screening of Re-Animator Hits Los Angeles This Friday
You won't want to miss this screening of Stuart Gordon's cult classic!
By Jay Gervais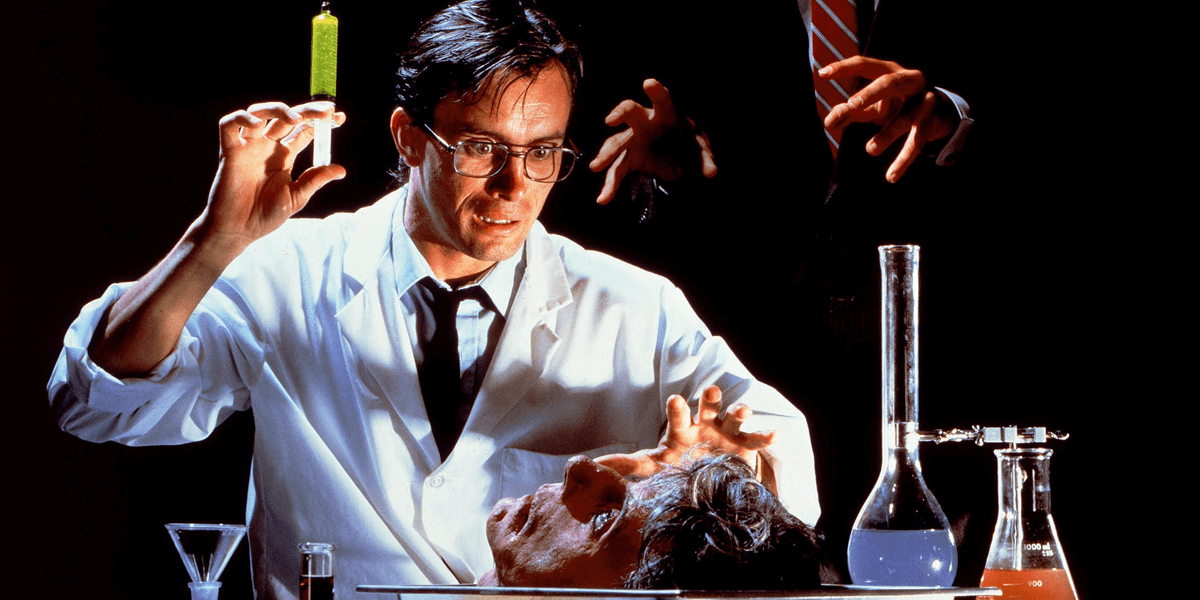 If you live in or around Los Angeles and are a fan of the 1985 cult classic film, Re-Animator, do read on! The Montalbán, in association with The Hollywood Chamber Orchestra, has a very special screening of the film scheduled for this Friday at 8:00 PM.
Producer Brian Yuzna, who also produced the sequels for Re-Animator, will be in attendance for a Q&A session along with the film's composer, Richard Band. In addition, they will be joined by stars Bruce Abbott (Dan Cain), Barbara Crampton (Megan Halsey), and Jeffrey Combs, of course, who played the main character, Herbert West, will also be there but will join in on the fun over video.
Tickets for general seating are just $20.00. As mentioned above, the event is scheduled for this Friday at 8:00 PM. If you are interested in attending and looking to purchase tickets, head on over to this page.