Cody Fern Talks Michael Langdon in American Horror Story: Apocalypse
The actor dishes on the show's latest revelations for his character and what lies ahead.
By Chris Morse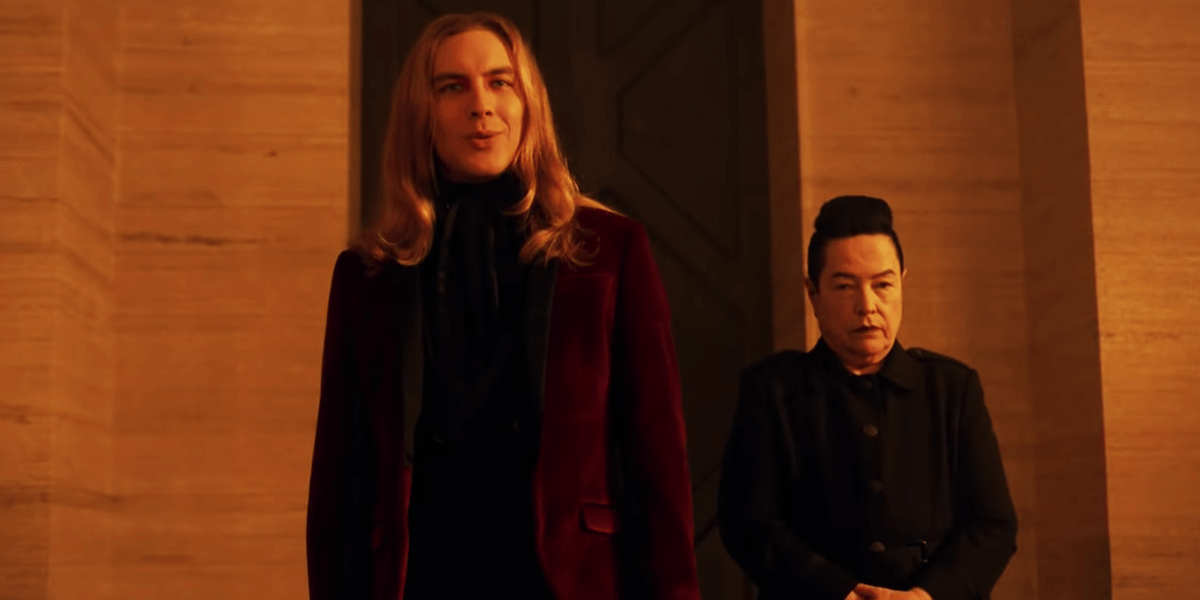 As we kind of expected when the idea of a Murder House and Coven crossover surfaced, American Horror Story: Apocalypse is bringing us a showdown between witches and warlocks in the wake of Michael Langdon's rise as the antichrist at the end of the world. The future hangs in the balance and this confrontation is showing no signs of disappointing.

Langdon actor and American Horror Story newcomer Cody Fern recently spoke about his role with SYFY Wire, discussing the core of his character along with inspirations from other stars such as Sarah Paulson and Kathy Bates. He had high praise for Paulson in particular, who helped him reach the point where he truly understood how his character thinks and what he represents.

[blockquote-0]

Fern also dove into some of his character's backstory that was touched upon in last week's episode, also giving us a pretty strange timeline on how old Langdon actually is. This could also explain the character's volatile nature, as the actor explains below.

[blockquote-1]

There are a lot of interesting elements to the character that Fern is teasing as well, such as his perspective on the nature of man and what kind of perspective he has navigating this ruined world.

[blockquote-2]

The development of Langdon and the twists and turns that Apocalypse has taken is making this an exciting journey so far. Fern is certainly nailing the role so far and is fitting right into this ensemble as the stakes continue to rise. We have a feeling that it's all leading to something big.

American Horror Story continues Wednesday nights on FX.