Devil May Cry 5 May Feature Cooperative Online Multiplayer
The official PlayStation Store listing for the game details the game's multiplayer aspect.
By Chris Morse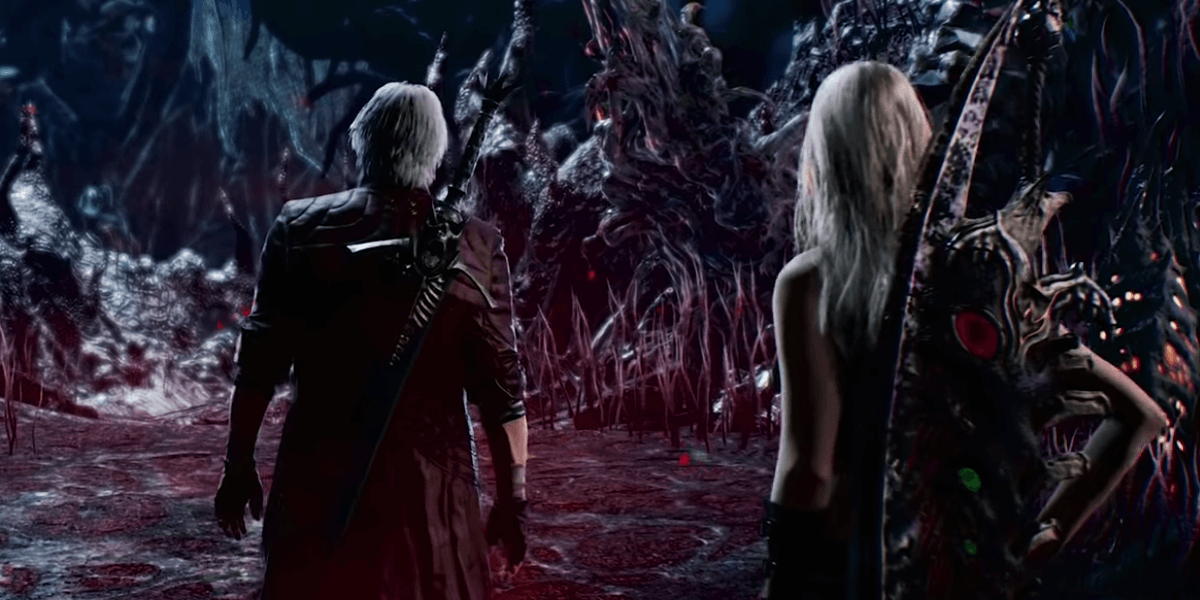 According to the game's official listing on the PlayStation Store, Devil May Cry 5 may feature a yet-to-be-announced online multiplayer aspect. This listing is the first mention of any kind of online multiplayer component for the game, as Capcom has not yet detailed that feature in any official capacity.

Here are the multiplayer lines from the listing, which gives fans a pretty clear indicator that this will, in fact, be a thing in this upcoming new sequel

[blockquote-0]

As of the time of this article's publishing, the listing has not yet been changed as it still mentions optional online play for up to the 3 players, with a PlayStation Plus subscription required, of course. We assume that this multiplayer mode would also carry over to the Xbox One and PC versions of the game, with the former likely requiring Xbox Live Gold to play online.

There are, of course, no official details on this feature yet, so it's anybody's guess if you will be able to choose who you play with or if there is any kind of online matchmaking system for playing with strangers, but we expect those details to be announced in the coming weeks or month if this listing is accurate.

On the off chance that the listing is updated to remove this language, possibly on behalf of Capcom to set up a more official announcement, we've gone ahead and taken a screen grab of it, which is below.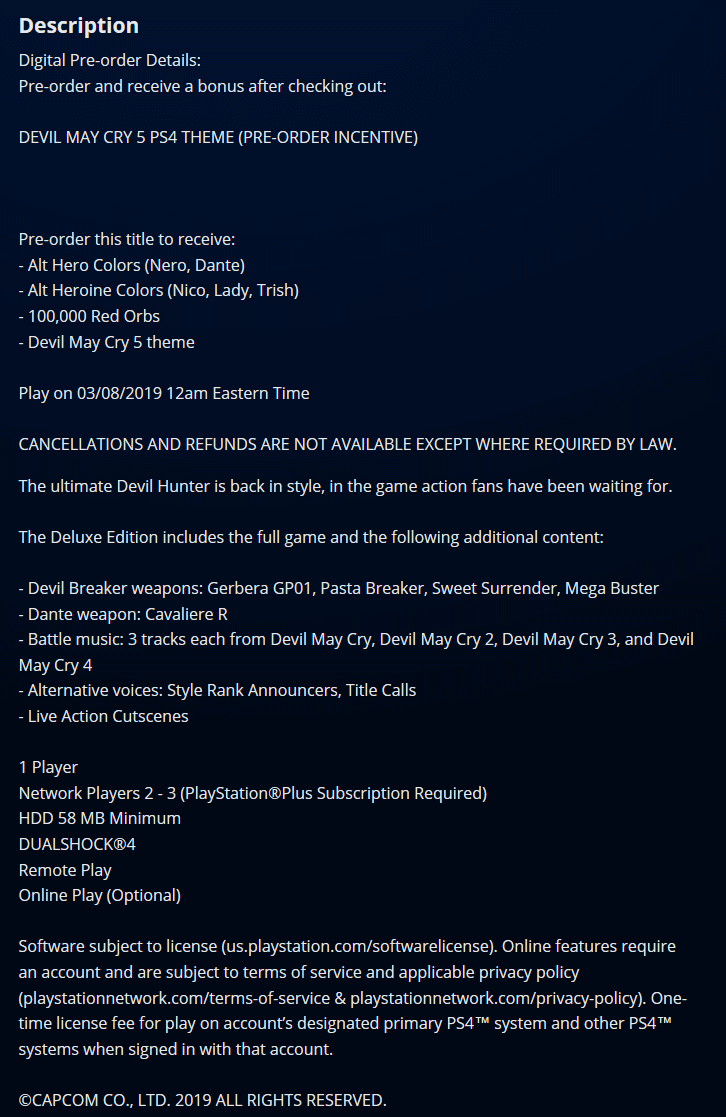 Whenever this multiplayer feature is detailed by Capcom, we'll be sure to provide an update on all of the official details here on Dead Entertainment.

Devil May Cry 5 and its deluxe edition will both arrive on March 8th, 2019 and will be available on PC, PlayStation 4, and Xbox One.

[relatedArticle-0]