Kino Lorber Brings the Horror with Their October Home Video Releases
The month of Halloween will bring a variety of scary movies.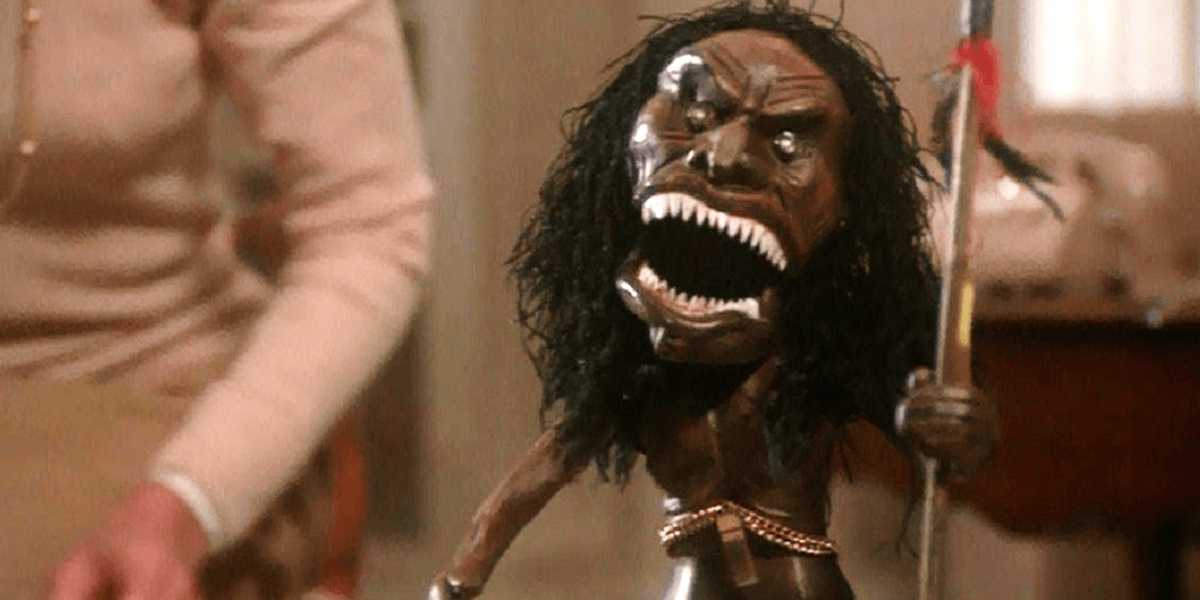 Kino Lorber is outdoing themselves once again this year with a string of great horror home video releases, many of which are making the transition to high-definition for the first time.
From the investigative journey of Kolchak, the Night Stalker to a motorcycle possessed by the soul of a vengeful dead biker, and even a trip to a Gothic New England town, you're sure to find something to scare up into your collection this Halloween.
The Night Stalker (1972)
First up, we have the classic made-for-TV movie that first introduced the world to the character of investigative reporter Carl Kolchak, who would go on to star in his own show, Kolchak: The Night Stalker, from 1974 to 1975.

This special edition, set to come out on October 2nd, is a brand-new, high-definition restoration done in 4K for the first time and is available on DVD and Blu-ray for $19.95 and $29.95 respectively.

[blockquote-0]
The Night Strangler

(1973)

Next we have the sequel to the previous adventure of the reporter Kolchak, also being released in a brand new 4K restoration. Watch this special edition of Kolchak's second coming on October 2nd on DVD or Blu-ray for $19.95 or $29.95.


[blockquote-1]
The Spiral Staircase (1945)

The Spiral Staircase is a Hollywood horror classic. It also is one of the only early horror films to have received an Academy Award nomination as a result of the excellent performance from legendary stage actress Ethel Barrymore, often referred to as "The First Lady of the American Theatre." This special edition, remastered in HD from a 4K scan of the restored fine-grain master, will release on October 2nd for $19.95 on DVD and $29.95 on Blu-ray.

[blockquote-2]
Trilogy of Terror (1975)

Trilogy of Terror comes from the mind of Dan Curtis, the man who created the previously-showcased Kolchak films. This early horror anthology features three different stories, each starring actress Karen Black, arguably the original scream queen, in different roles.

The most memorable of these roles, however, is likely the tale of the murderous Zuni fetish doll which was based on a short story by I Am Legend author Richard Matheson. Trilogy of Terror will release on October 16th for $19.95 on DVD and $29.95 on Blu-ray. As with all of Kino Lorber's releases, this will be a new 4K restoration.

[blockquote-3]
I Bought a Vampire Motorcycle (1990)

Ever wanted to see Christine but with a motorcycle instead of a 1958 Plymouth Fury that features a memorable role from the actor who played C-3PO in Star Wars? If so, you're going to love I Bought a Vampire Motorcycle. What you see is exactly what you get. This 4K-restored special edition can be yours on October 23rd on DVD for $19.95 or Blu-ray for $29.95.

[blockquote-4]
The Ghost of Sierra De Cobra (1964)

Lastly, we have The Ghost of Sierra de Cobra, a horror TV-pilot-turned-film from the screenwriter behind Alfred Hitchcock's Psycho. Inspired by similar shows of the time, such as The Twlight Zone, it is a must-see for fans of classic horror. This special edition has received a new 2K restoration and will release on October 30th at the usual price point of $19.95 on DVD and $29.95 on Blu-ray.

[blockquote-5]

You will soon be able to order all of the above titles right on Kino Lorber. Which of these releases are you most excited for? Let us know in the comments below or on social media.