Death House Gets Blu-Ray Release and Possibly a Sequel
Director Harrison Smith surprises fans with the news that Death House 2 is "ready to go."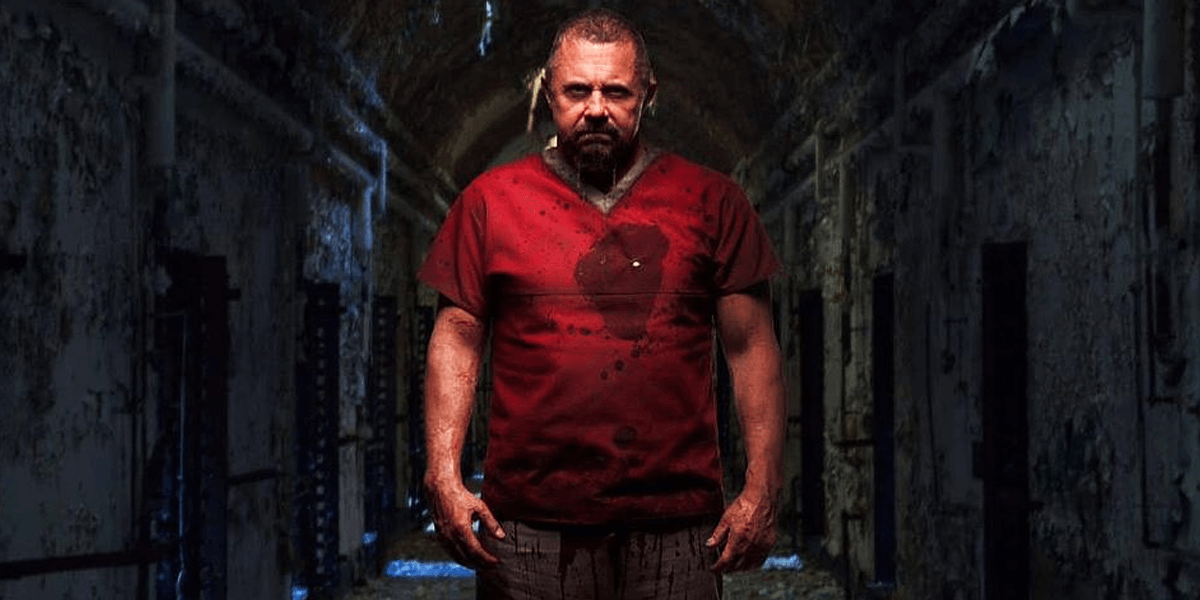 Last month, the on-demand and DVD release dates, November 6th and December 11th respectively, were announced for Death House. Despite this exciting news, the most-asked question was whether or not there will be a Blu-ray release as well. Fortunately, news on that front came earlier today from director Harrison Smith, who revealed that thanks to strong pre-sales, the film will also be getting a Blu-Ray version on the same day.

[blockquote-0][scripttag-0]

If you follow both Death House and Harrison on Twitter, you have already seen the new cover art, some behind-the-scenes images, and details on what to expect from the packaging of the DVD (and now Blu-ray). You might have also noticed his post this morning about Death House 2 being written and ready to go if the first film does well. Take a look at his tweet below.

[blockquote-1][scripttag-0]

Death House, which enlists over a dozen beloved horror icons, was written by the late Gunnar Hansen. The Days of the Dead convention aired the first trailer back on September 3th, 2016. Since then, it's been garnering more and more interest within the horror community, thanks to featuring such heavyweight names as Kane Hodder, Bill Moseley, Dee Wallace, Sid Haig, Tony Todd, and many more.

The film follows two FBI agents as they tour the Death House. A secret facility that houses some of the most sadistic criminals that Dr. Fletcher, played by Wallace, is experimenting on in hopes of reconditioning them. During a power outage, the agents, along with Wallace, find themselves having to descend deeper into the prison in hopes that the supernatural "five evils" can save them.

The packaging for both releases will include a special yearbook-style collector's book that showcases the cast, which fans can take to conventions to fill with autographs. It's an ingenious idea for any horror fan who happens to frequent these events.

You can pre-order the DVD now on Amazon. A link for Blu-ray orders will follow shortly. While you wait for the movie to arrive, be sure to stay tuned on Dead Entertainment for all of the latest updates and announcements on Death House and its possible sequel.