Here's Another Look at Pennywise from the Set of It: Chapter Two
Bill Skarsgård is in costume and ready to terrify you.
By Chris Morse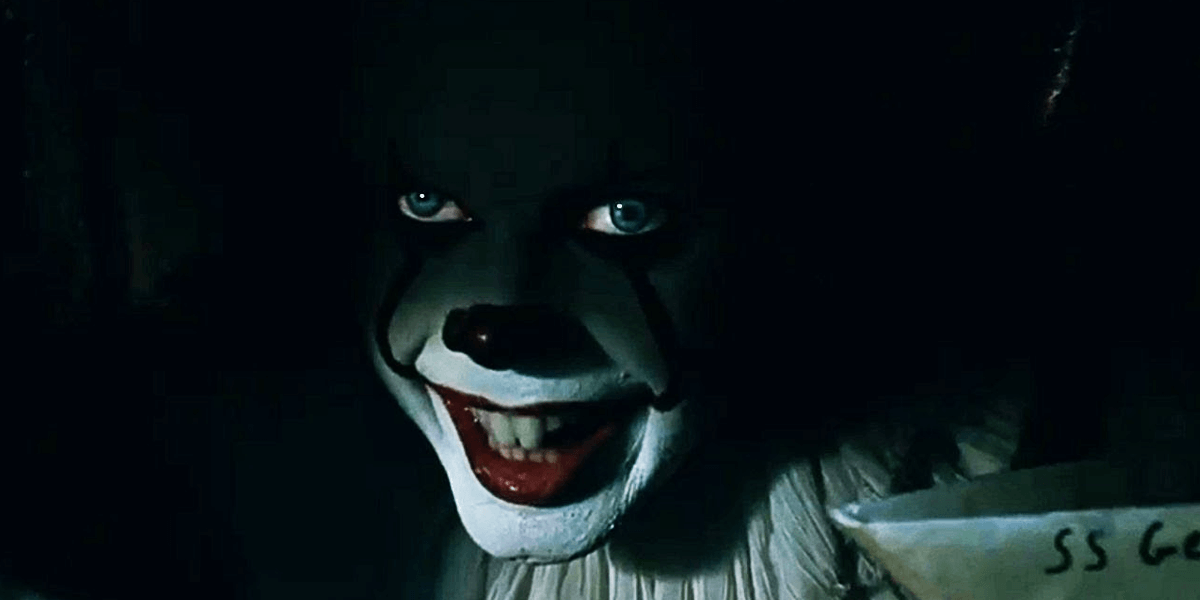 Despite Jessica Chastain recently wrapping filming on her parts of It: Chapter Two, production is not quite finished yet as work continues on the rest of the film. In particular, Bill Skarsgård has been hard at work on the movie's set, reprising his role as Pennywise the Dancing Clown.
Earlier this week, we were able to take a peek at a nice shot of Pennywise sitting on the shoulder of the giant Paul Bunyan statue, hinting that we may be getting a potential throwback to the Stephen King novel, if not a flashback scene should that statue be used in the same way it was in the book during the childhood parts of the Losers' Club's story.
Whatever the case may be, even more set photos of Pennywise have surfaced from Just Jared, showing off Skarsgård in full costume and makeup as he films scenes for the new movie. We have a selection of these photos for you to check out below.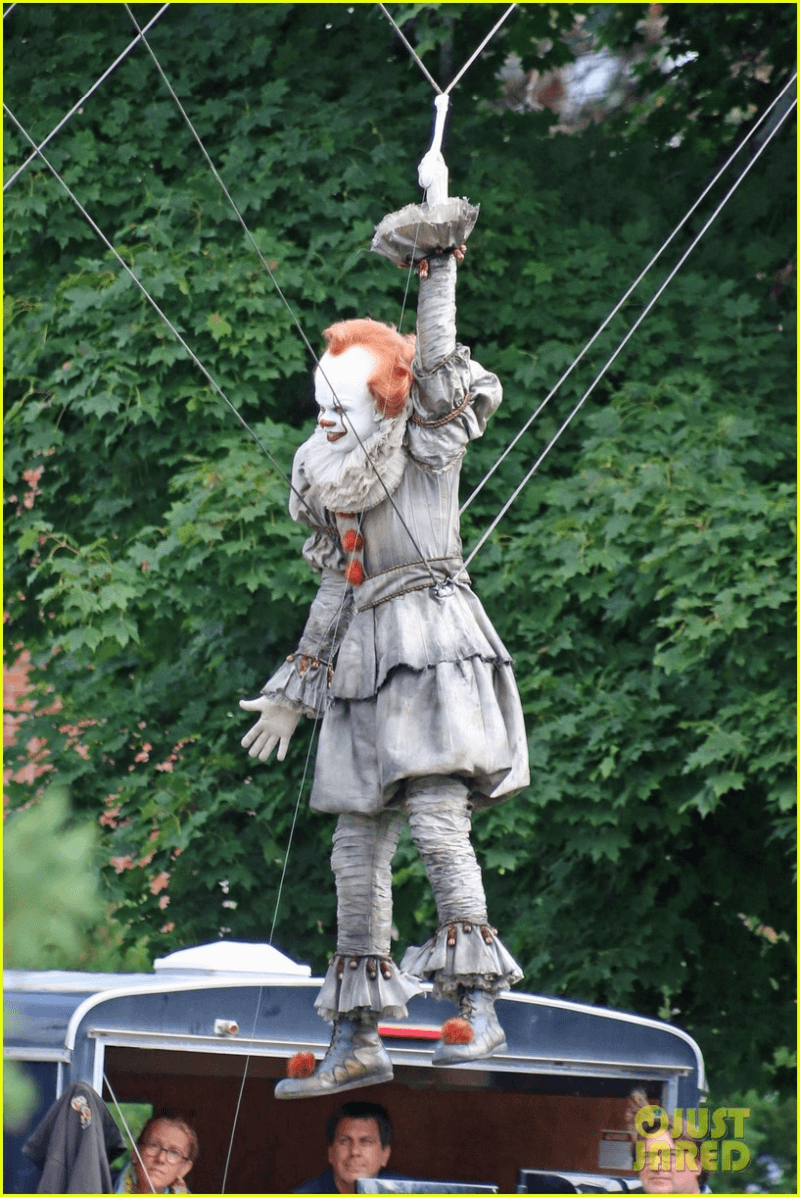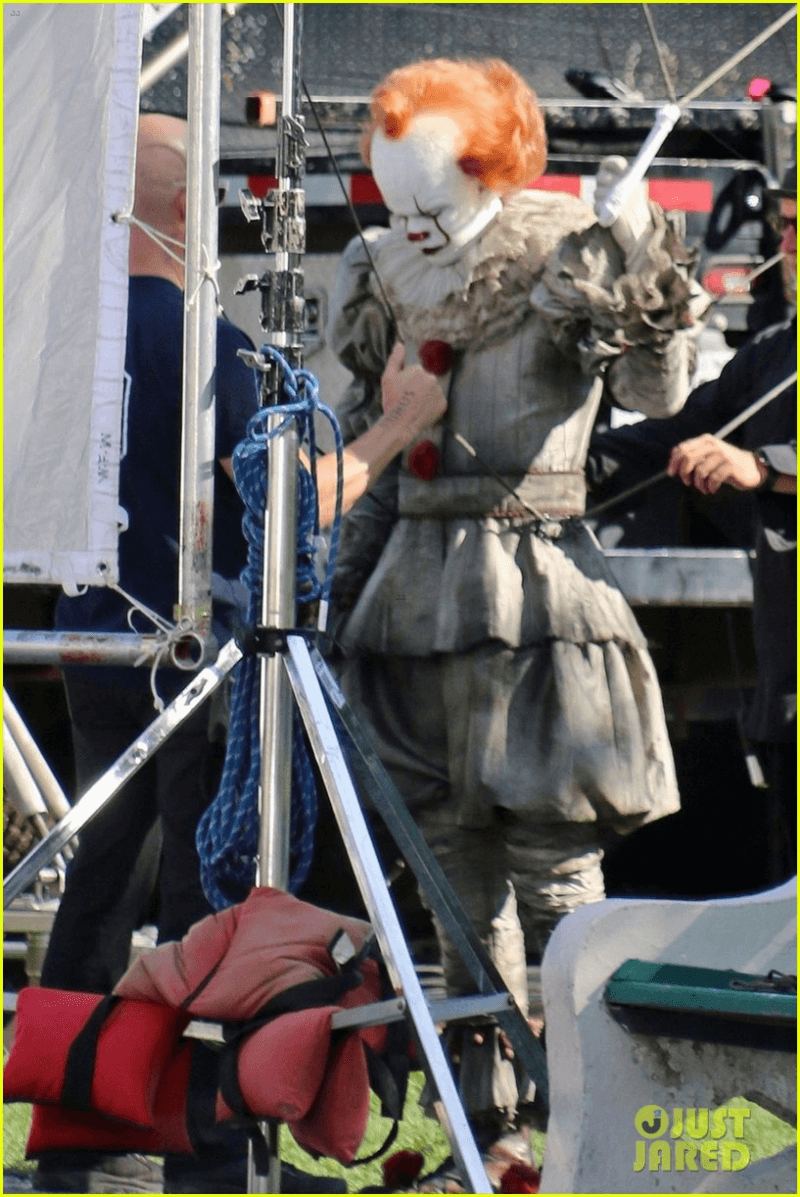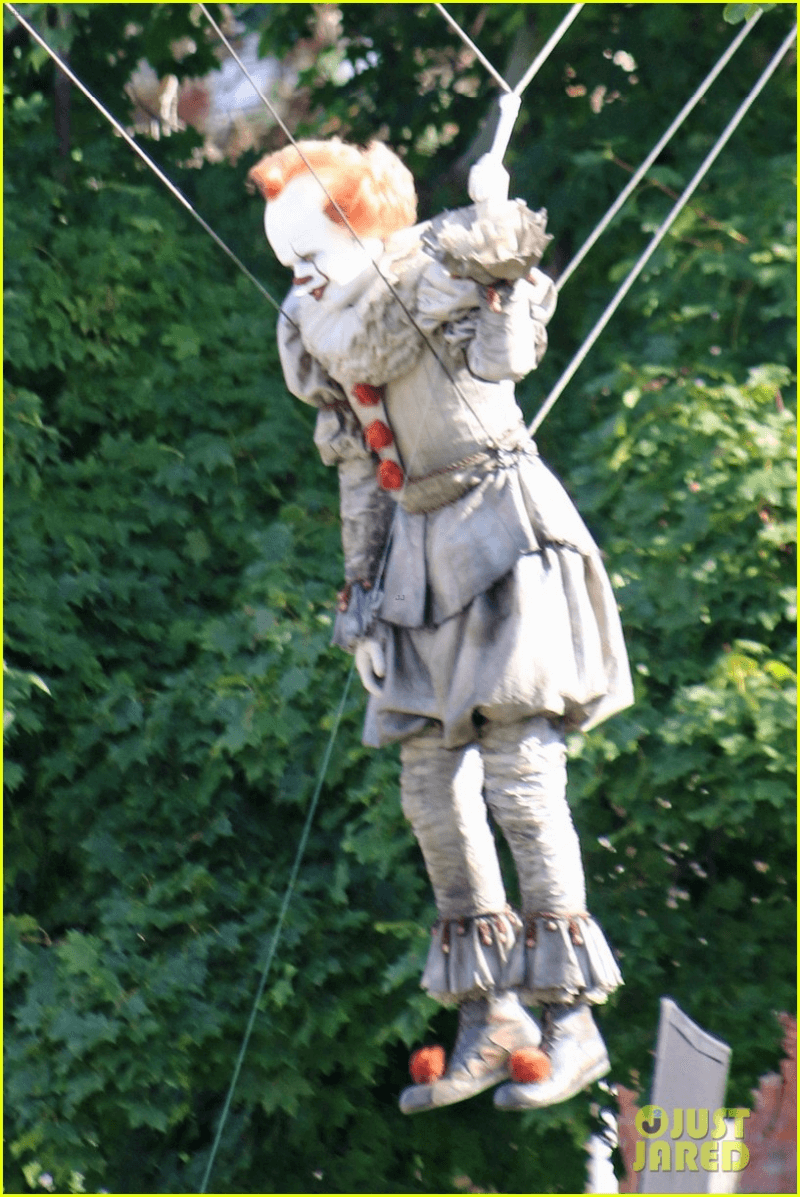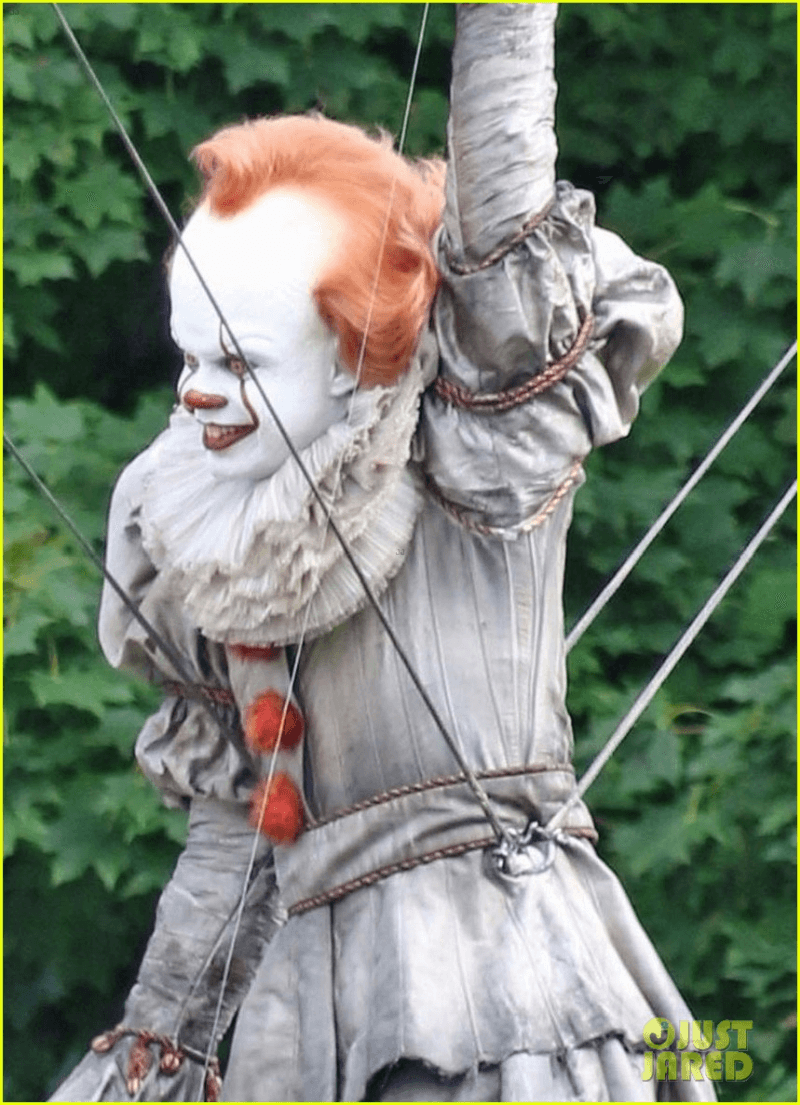 In the scene being filmed on set, Pennywise is suspended in mid-air and slowly descending while holding balloons. It would seem that It: Chapter Two is keeping the villainous clown's creepy level right where we expect it to be after last year's smash hit. The look of Pennywise is largely the same this time around but it's nice to get a glimpse into the production of the film nonetheless.
It: Chapter Two brings the Losers' club into adulthood with James McAvoy as Bill, Jay Ryan as Ben, Bill Hader as Richie, Isaiah Mustafa as Mike, Jessica Chastain as Beverly, Andy Bean as Stanley, and last but not least, James Ransone as Eddie. It was also previously announced that Xavier Dolan and Will Beinbrink would be playing the roles of Adrian Mellon and Tom Rogan respectively.
The film has an expected release date of September 6th, 2019. Andy Muschietti is returning to direct with Gary Dauberman writing the script. Both films are based off the 1986 best-selling novel It by Stephen King, one of his most notable works.