Bill Skarsgård Teases the Possibility of a Future It Sequel
The story of the book is finished, so such a potential follow-up based on Pennywise would have to come from an original idea.
By Chris Morse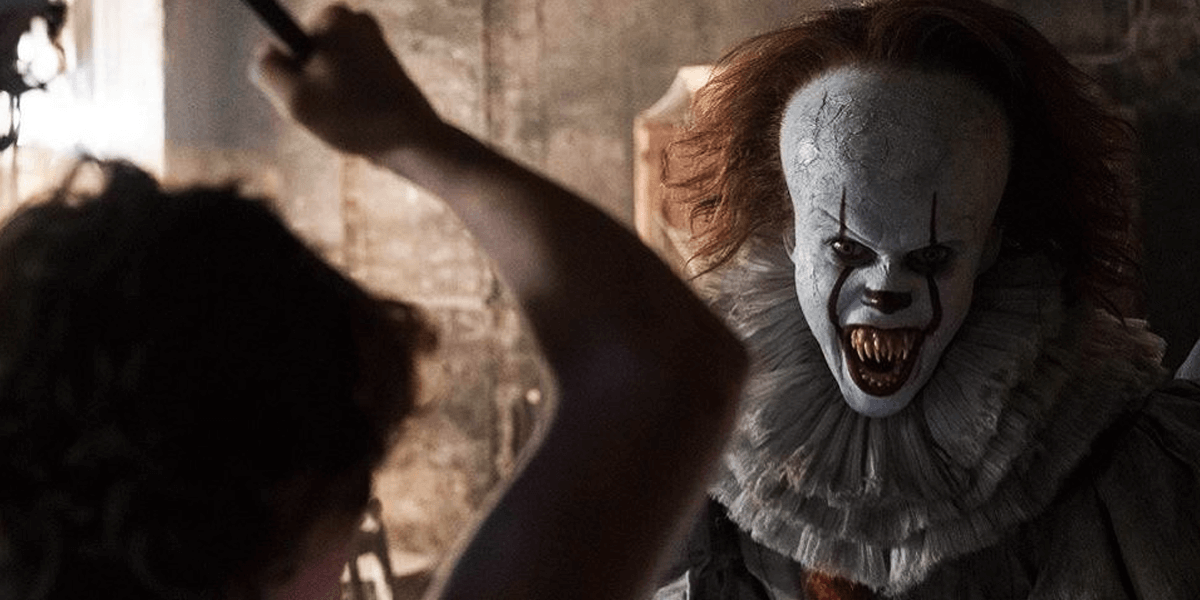 It: Chapter Two is still floating its way through a highly-successful theatrical run, but is it ever really too early to start talking about potential sequels? Yes, the story of the Losers' Club as told by the classic Stephen King novel is finished, but that doesn't mean there aren't other ways to keep the fear alive in new stories based on the universe. Pennywise himself, Bill Skarsgård, is teasing just that.
As reported by JoBlo, the actor recently spoke at a press event and detailed the possibility of playing Pennywise again in a more original story, but it's still way too early to know if something like that will ever happen. "[Director Andy Muschietti] and I have discussed ideas for what a third movie would look like," commented Skarsgård. "I don't think it's quite what people expect. It's something different."
"The first two stories are the book, and the second film is the end of that story," he continued. "So we would do something quite literally off book. There are a few ideas floating around. I feel like I've done what I can with the incarnation of Pennywise as we know of him, so I think it would be a cool idea to change up a few things. So, without going into too much detail, there is a story that we're kind of excited about, but it's way too early to say. But we'll see, we'll see."
Would you like to see more of Pennywise in an original film that goes beyond the story of the Stephen King classic, or should they leave well enough alone and close the book on the character here? While we think a new take on this could certainly be intriguing, the novel was about so much more and that story has been told, so our personal feeling is that we have seen enough already. How about you?
It: Chapter Two brings the Losers' Club into adulthood with James McAvoy as Bill, Jay Ryan as Ben, Bill Hader as Richie, Isaiah Mustafa as Mike, Jessica Chastain as Beverly, Andy Bean as Stanley, and last but not least, James Ransone as Eddie. Bill Skarsgård reprises his role as Pennywise the Dancing Clown.
The film, which is in theaters now, is directed by Andy Muschietti with a screenplay written by Gary Dauberman. Both features are based on the 1986 bestselling novel It by Stephen King, one of his most notable works.