Luca Guadagnino Talks Suspiria in New Interview
Here's what the director had to say about his new film.
By Jay Gervais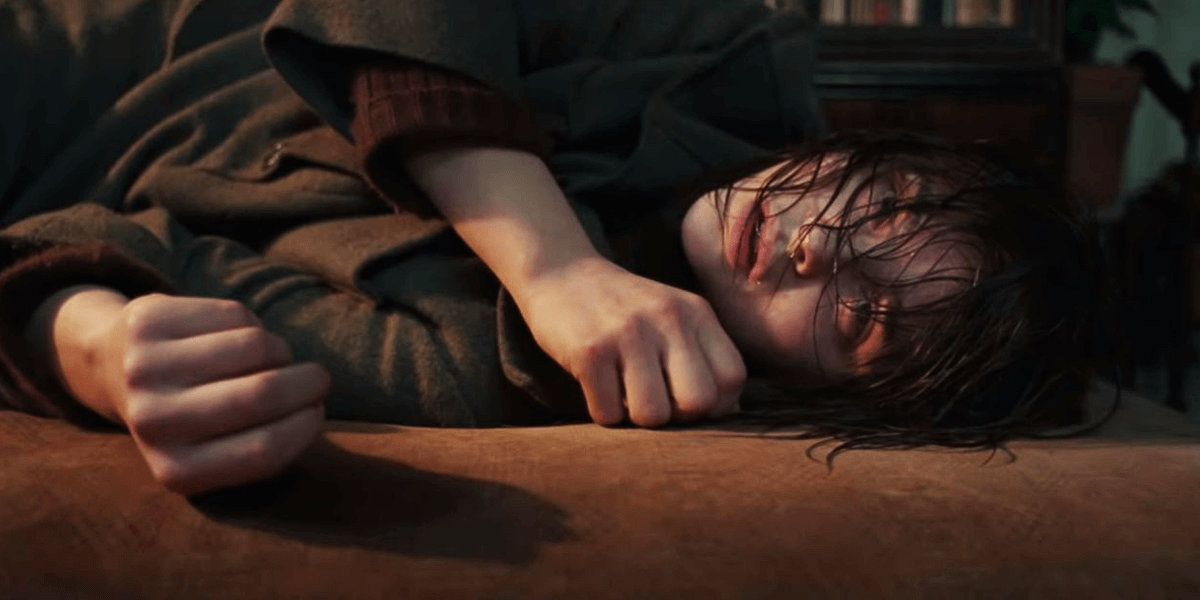 Luca Guadagnino, the director of the new Suspiria, spoke with The Hollywood Reporter (THR) about his new film and went on to discuss the fine details of the movie along with how much of a personal project it was to him. Below we analyze some of the more notable quotes from the interview with Guadagnino.

[blockquote-0]

We can see here that Guadagnino holds Dario Argento's original 1977 film of the same name in high regard, so much that he was profoundly affected by the work and it would go on to influence him in all sorts of creative ways. He mentioned Suspiria being his debut feature, which is referring to some of his first imaginative visual storytelling he undoubtedly created in his mind which inspired him to become a filmmaker, so he could finally bring his vision of this film to life. It's clear Guadagnino is thoroughly passionate and knowledgeable about Argento's Suspiria.

You may recall an IndieWire interview with Argento, where the director expressed his concerns about the film and how he was not consulted about anything at that time, and also felt perhaps it should not be remade in fear of being a copy of or too drastically different from the original. Well, we now learn that both Argento and Guadagnino have been acquainted for a long time, with the former giving his approval to the new film.

[blockquote-1]

It's certainly welcome to know that Argento was indeed consulted and entrusted his friend to do the film he wanted to make. Argento must have felt how close and deep-rooted his film was to Guadagnino and understood his friend's passion to unleash his vision of Suspiria to the world.

While some things remain similar to the original, many have noticed how the new film visually looks different, which Guadagnino explains his reasoning for in the segment below.

[blockquote-2]

We learn here that Guadagnino chose a new look because everything that needed to be said in the original style, which began with Mario Bavo, has been extensively exhausted and there was nothing unique left to tell. Also possibly playing a factor was the issue of making the new film too close to the original, which as Argento mentioned with IndieWire would render the need for a remake pointless, an argument which definitely holds validity.

Guadagnino continued on about his visual style for Suspiria.

[blockquote-3]

We can easily confirm this style by looking at the footage we've seen of the film, which you can view in the teaser trailer as well as latest theatrical trailer here on Dead Entertainment. We already know that the movie is set in Berlin in 1977, but the detail about it taking place during the German Autumn is new, which occurred in the latter part of that year. Therefore, the choice of fall colors is appropriate given this context and when combined with Guadagnino's reasoning for the new visual style, makes the decision self-explanatory.

Finally, Guadagnino talks about the rumors circulating online about Lutz Ebersdorf, who plays a grieving psychologist in this film named Dr. Jozef Klemperer, and how some have speculated Tilda Swinton pulling double-duty playing this role in disguise, since we know she already plays Madame Blanc.

[blockquote-4]

Guadagnino deflects this rumor by mentioning how he likes to cast random people he encounters into film roles, which seems to be the case with Ebersdor and would explain him being unknown to the general public. It's at least still plausible that Guadagnino doesn't want to spoil any story revelations and is choosing to keep this secret to himself. While it's an interesting theory and would make for quite a surprise should it be true, we'll have to wait for the film to release for the veil to be lifted on this matter.

For the full interview with Luca Guadagnino, visit The Hollywood Reporter.

In Suspiria, evil lurks deep within a world-renowned dance company in Germany. Susie Bannion, an ambitious young dancer, travels there to perfect her ballet skills but soon learns something is amiss following her arrival. The dance troupe's artistic director, Madame Blanc, is an enigmatic woman committed fully to the art of dance and becomes fixated on Bannion for her own mysterious reasons.

After fellow students begin disappearing, Bannion attempts to unravel the mysteries that whisper beneath the surface with the help of her new friend Sara and grieving psychologist Jozef Klemperer. However, what they find unleashes a relentless nightmare that may have been better left stowed away in secrecy.

Suspiria stars Dakota Johnson (Fifty Shades series) as Susie Bannion, Chloë Grace Moretz (Carrie, Let Me In) as Patricia Hingle, Tilda Swinton (Doctor Strange) as Madame Blanc, Mia Goth as Sara, Angela Winkler as Miss Tanner, Renée Soutendijk as Miss Huller, and Lutz Ebersdorf as Dr. Jozef Klemperer. Also included in the cast is the star from the original 1977 film, Jessica Harper, who will make an appearance as a character named Anke.

For those fortunate to attend the Venice Film Festival, Suspiria will make its debut at the festival with a few showings. Based on the programming lineup, the film will first appear on September 1st with two press showings at 8:30 AM and 11:00 AM, along with an encore the next day at 9:55 AM for all pass holders. For the rest of us, Suspiria will engulf cinemas in darkness later this year on November 2nd.