Interview: Nightmare Cinema Newcomer Alejandro Brugués Fits Right In
The Juan of the Dead writer/director delivered something delightfully unexpected in his segment, The Thing in the Woods.
By Chris Morse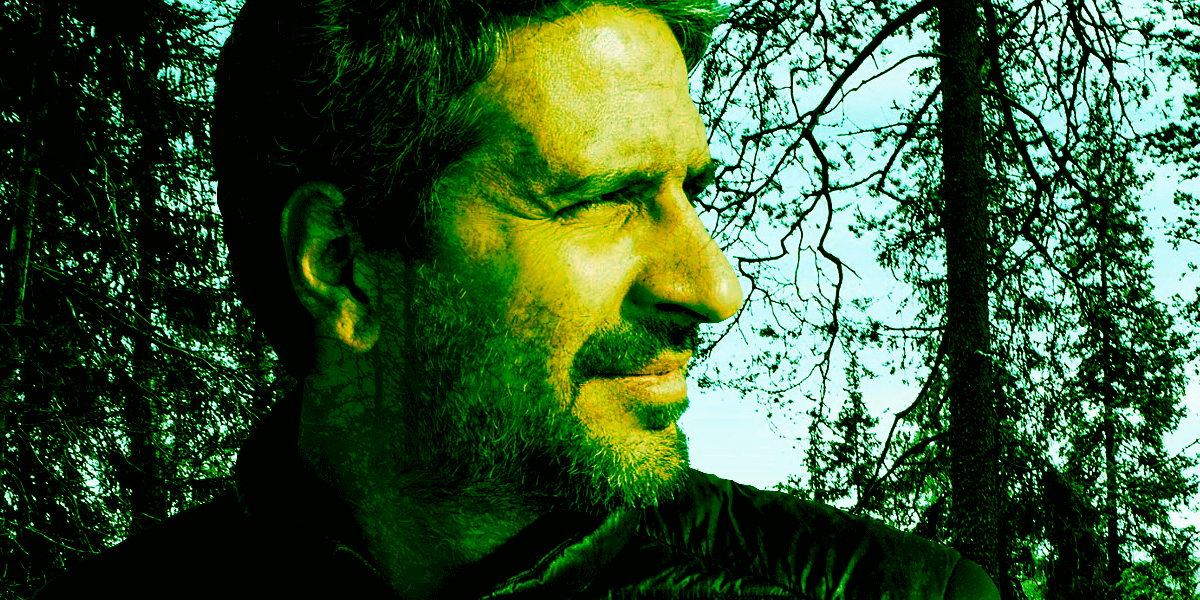 Nightmare Cinema will open its doors for all to enter later this week when it makes its theatrical and VOD debut on Friday, June 21st. Following our discussions with filmmakers David Slade and Joe Dante over the last few days, one could probably imagine that we have more exclusive fun in store as we present our next interview, this time with director Alejandro Brugués, a relative newcomer among this film's horror mainstays.
Brugués directed a story titled The Thing in the Woods and joins the project's other directors, Slade, Dante, Ryûhei Kitamura, and, of course, Mick Garris. This segment opens the anthology horror film and sets the tone in a fantastic way, beginning with a classic slasher vibe and concluding with something much, much different.
The filmmaker burst on to the scene back in 2011 with Juan of the Dead, quickly gaining the attention of horror fans worldwide. He went on to direct a segment of ABCs of Death 2 before helming a pair of episodes of Robert Rodriguez's From Dusk Till Dawn: The Series, eventually leading him here to the doorstep of the Nightmare Cinema.
We have no doubt we are going to see some great things from Brugués in the coming years, so we are excited to share with you this exclusive interview, touching upon the filmmaker's history on the project, his fantastic segment, and other fun and interesting stories from his time in the horror genre so far. Let's begin!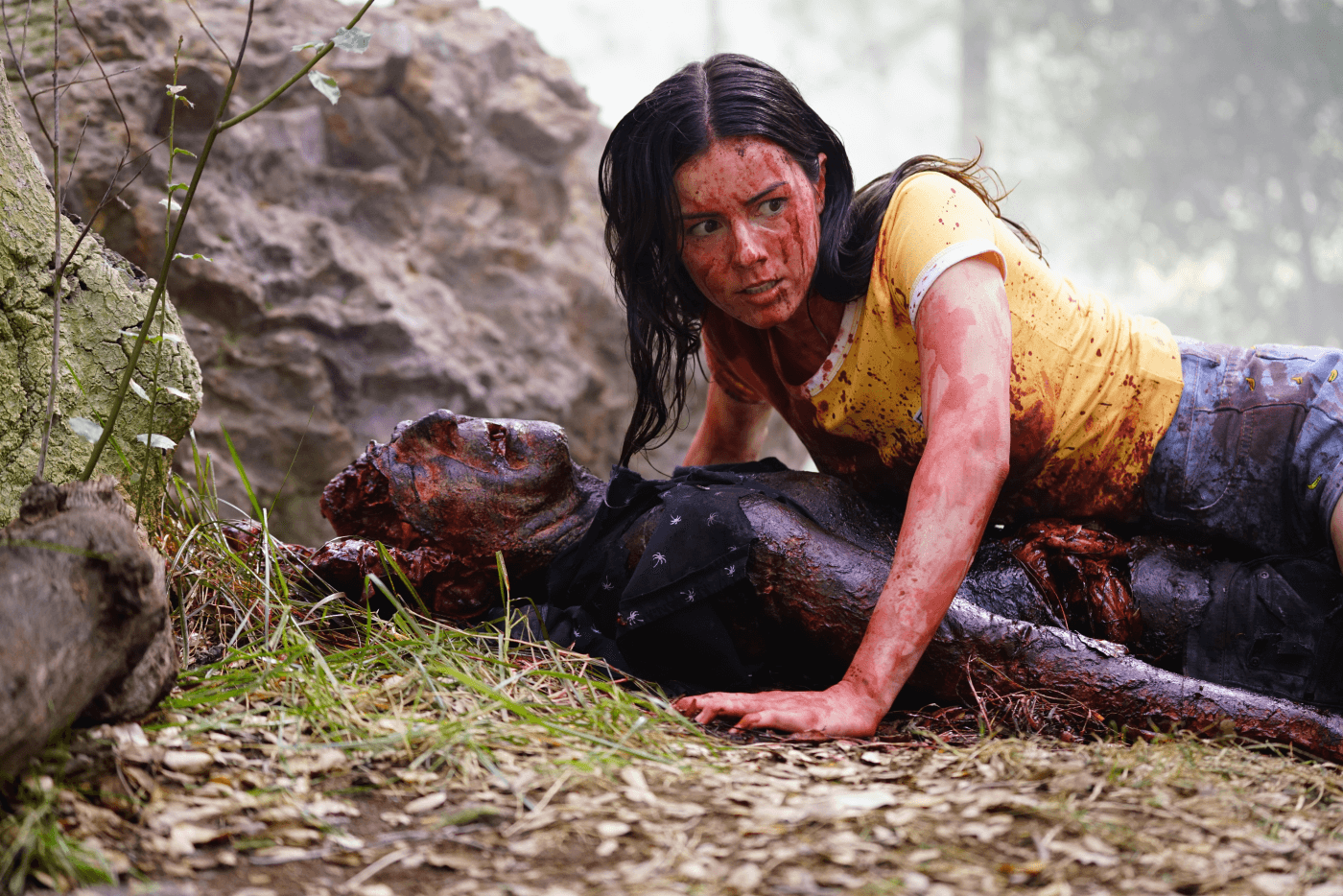 ---
Ray Morse: First, it's awesome to have you speak with us about Nightmare Cinema! Can you share with us some information on how you became involved in the project?
Alejandro Brugués: Yeah! That was pretty simple. I got a call from Mick Garris and he said to me, "Hey, I'm doing the anthology. Me, Joe Dante…" And I started screaming, "Yes! Yes! Yes!" That's all I remember. [laughs] I mean, I didn't wait to hear for the other two, because what else do I need, really? Yeah, so that was pretty much it!
Ray: Your segment, The Thing in the Woods, initially felt like a traditional slasher, but ended with quite the epic twist. How did the story come about?
Alejandro: Okay… Let's try to do this without spoiling the twist. So, I always have a lot of trouble trying to come up with ideas for a short, because I usually have ideas for bigger formats. I had a bunch of notes and I landed on [wanting] to make the last act of a slasher, because you have 20 solid minutes. You know what's happening as soon as you open to see a girl running in the woods, covered in blood. You have seen that a hundred times. So, you know what it is, but then I knew I needed something else and I needed this twist. That's what I was trying to figure out.
It's not like I had a ton of ideas on what the twist could be… I had nothing! I just knew I needed a twist. Suddenly, one day, I was driving and it hit me. I said, "This is a twist!" I pulled the car [over], I called my wife, and I said, "Listen to this! Let me know what you think." And she was like, "Oh, yeah. That's really fun. Go for it!" That's the first green light I need. [laughs] Then I called Mick Garris and I said, "This is what I have!" He said, "Oh, I love it!" So, yeah, that was pretty much it. It came out fully formed. I sat down and wrote it in one afternoon. Then, when we were shooting, I would look at the stuff that we were doing the whole time and I was like, "Where the hell did this come from?"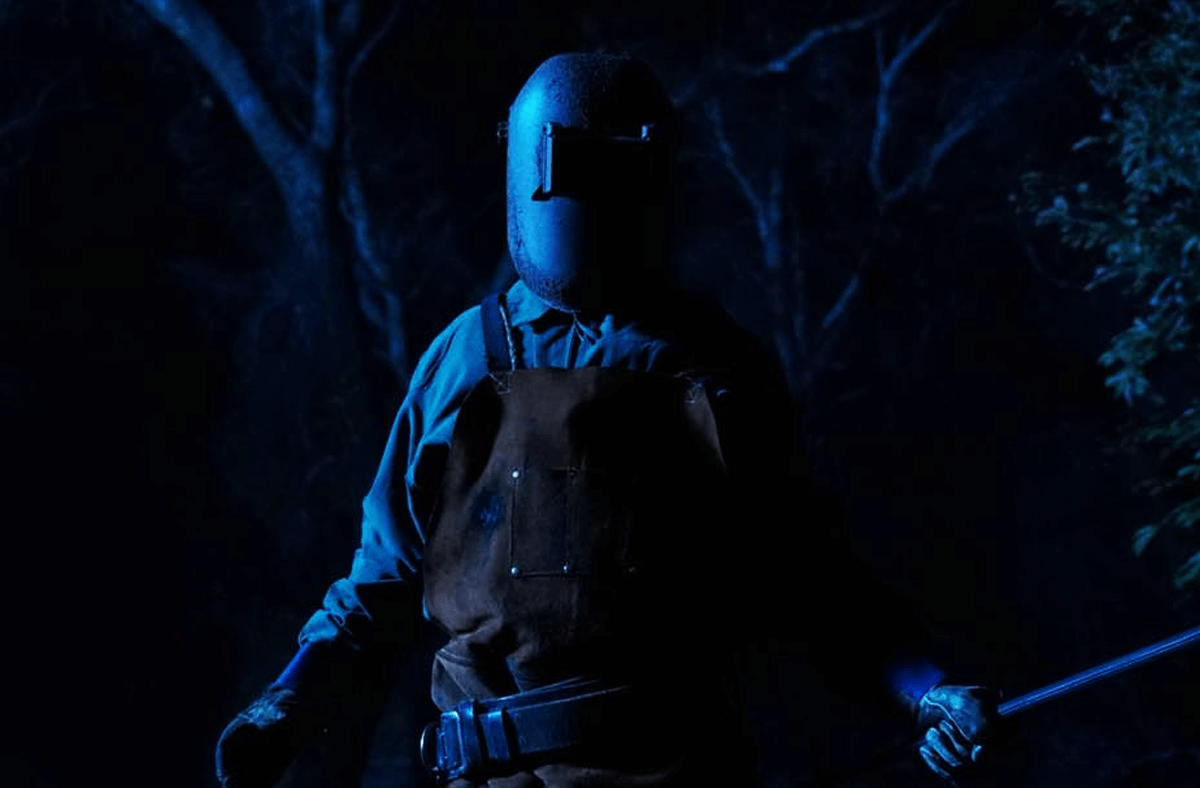 Ray: What was the most enjoyable part of working on Nightmare Cinema? Do you have any fun or interesting stories to share from the set?
Alejandro: Shooting was amazing. I mean, everything was amazing about Nightmare Cinema. As I said, this wasn't a story that was hard to write. I was having a ton of fun while I was writing. Shooting was the best experience. I had the best team. Everyone was unbelievable. The crew, the actors… I would do all of my movies with these people. It's one of those things that it's like a small miracle where all of the pieces fell in place, especially shooting. Shooting was amazing.
I don't have one favorite anecdote, because, first, I don't want to spoil things. Second, everything I remember right now is like, "Aw, that was awesome! That was a great time shooting!" But I don't know, it was just amazing. It was… I don't know… Maybe the other directors think otherwise or something and one of them goes, "Oh, that sucked!" But for me it was amazing! I had a blast! Mick Garris was super supportive as a producer. All of the other directors are lovely. I can only say good things! I wish I had some horror story to tell you, but I don't.
Ray: We don't want to spoil the twist for our readers, but the first act of this story had an authentic slasher vibe. Did you take specific inspiration from any other movies in the subgenre when crafting this part of The Thing in the Woods?
Alejandro: No, nothing specifically. There's certainly some Friday the 13th Part VI because you have daylight and the woods and all that. I think you just let all the films that you have seen fit to what you're doing. I think my main inspiration was obviously slasher. I needed to hit all the slasher tropes while doing this, which is funny. Sometimes reviewers are like, "Oh, it feels very by-the-numbers." And I'm like, "Yeah… Right?" [laughs] "That was the point!" You had to feel like you were seeing the same old slasher that you have seen forever so the twist could land.
So, when you're not expecting anything... Suddenly, boom! It goes in a completely different direction, but I think my main inspirations were the slashers and Evil Dead. There was a lot of Evil Dead there. When we were shooting, there was one specific shot that I said, "I want this to be like this shot in Evil Dead."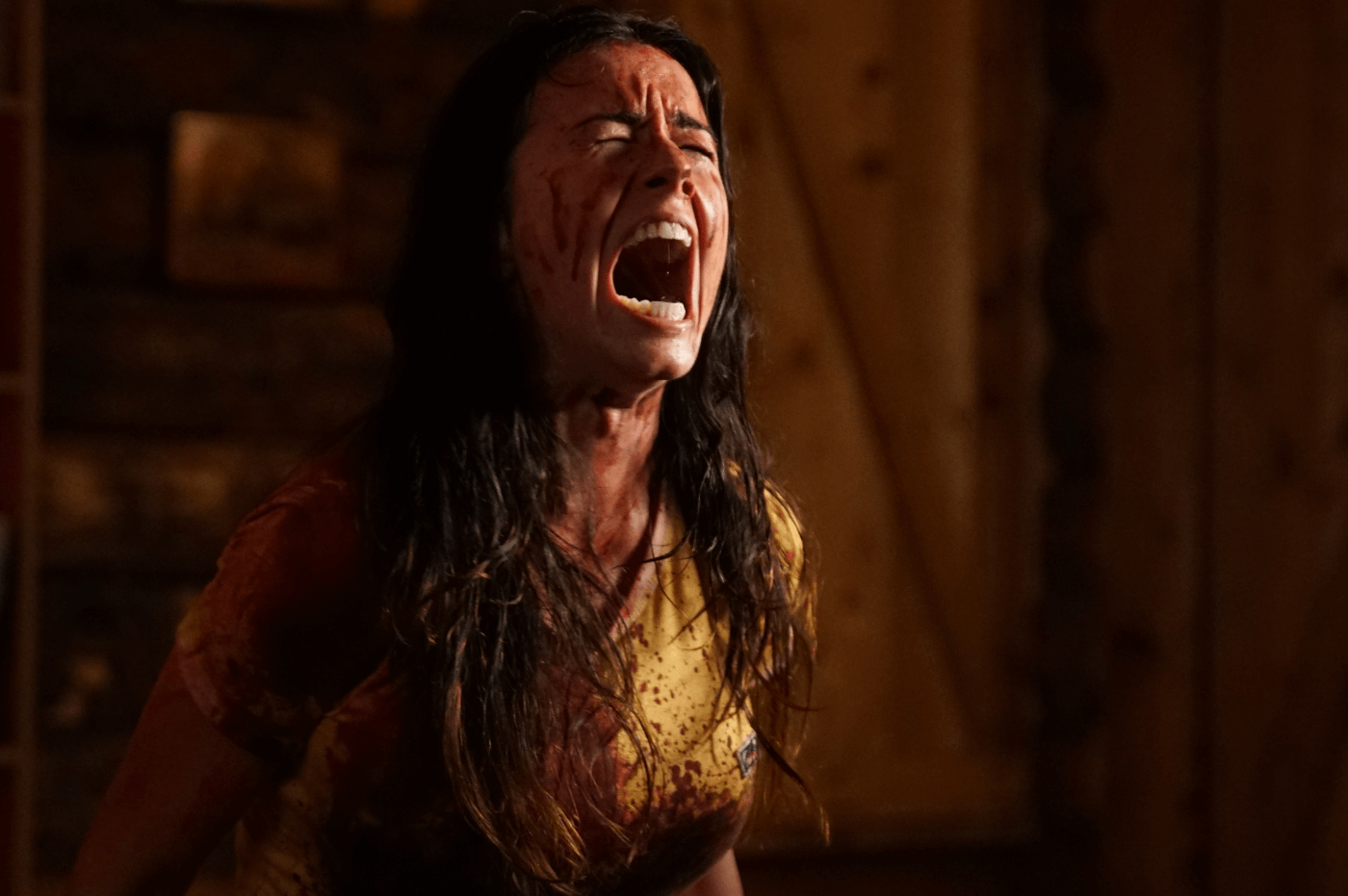 Ray: For Nightmare Cinema, you might be considered the newcomer of the five directors, but you have certainly earned your place. How did it feel coming on board with these established horror veterans?
Alejandro: Uh… Super scary! [laughs] I was like, "What am I going to do? I can't fuck this up!" [laughs] "I have to do a good job!" I think, at some point, I was completely freaking out because you're going with these four directors that have done so much great stuff and you're like, "How do I…? I have to really hit it out of the park!" I mean, there's no other way. There was a lot of pressure… A lot of pressure. I think a big part is [to just] stay true to yourself, because this short is very… mean. [laughs] Not a lot of humor. It's like stick to it and try to do your best… Yeah, a lot of pressure.
Ray: Well, I would say that you hit it out of the park, sir.
Alejandro: Thank you. Thank you so much! By the way, every time I see the poster or something where they have "five legends" or "five masters," [laughs] I'm like, "Yeah… because you can't say 'four masters and a stinkin' Cuban!'" [laughs] But it only feels weird to me that I'm a part of this group.
Ray: Juan of the Dead took the horror world by storm when it was released. How did it feel to make your genre debut and be welcomed so warmly by fans?
Alejandro: Oh, it's unbelievable! You know, when making Juan… it was one of those things that could go either way. It could have been such a terrible movie. It was probably another one of those occasions where all of the pieces fell into place. When it started doing festivals and all of that, people loved it!
I remember the first screening, where there were people cheering in the theater and it was just the best experience. And by the way, that happened too with the first screening of Nightmare Cinema with The Thing in the Woods. There were some moments there that the audience [was] just clapping and cheering. So, I don't know, Juan… was one of the best experiences of my life. That's why I never wanted to make a sequel [laughs] I wanted to keep that experience – not try to replicate it.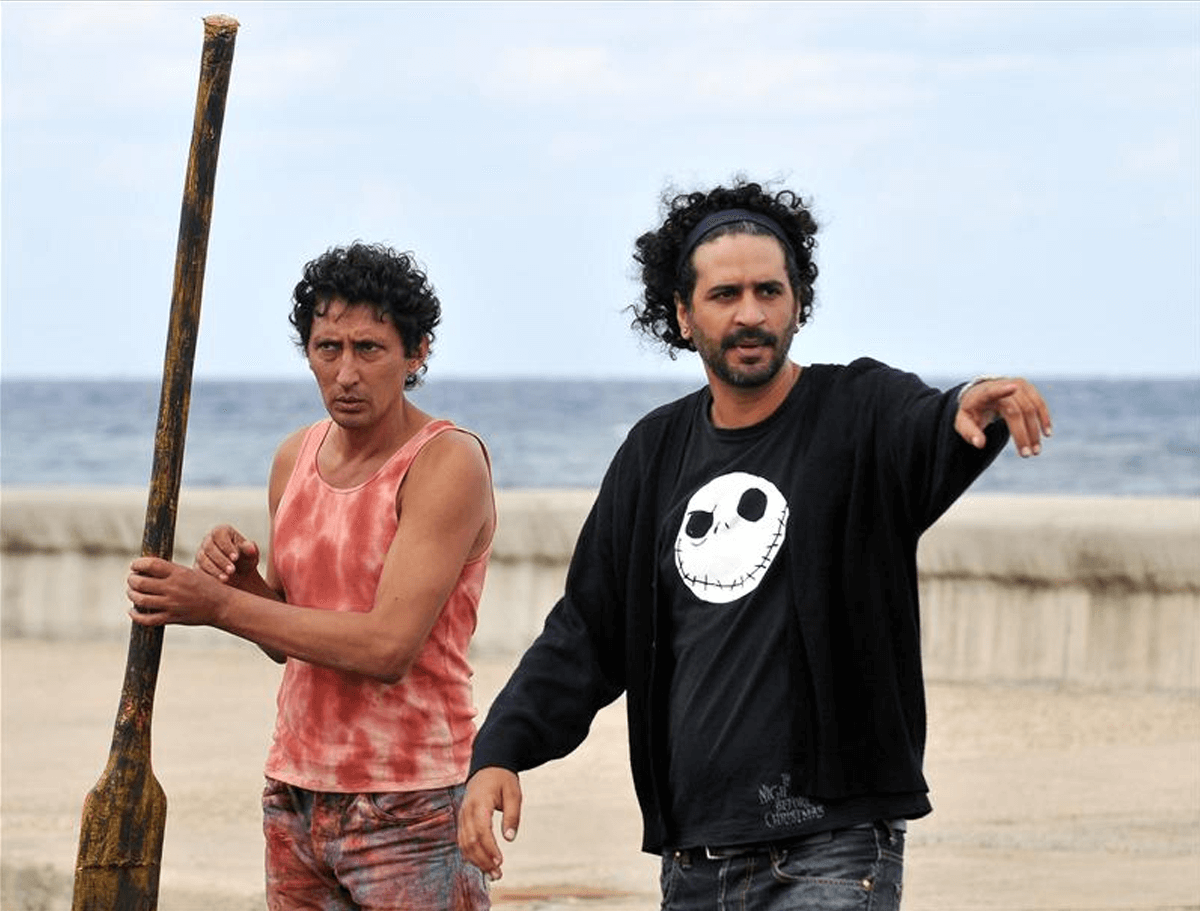 Ray: You briefly worked in television on From Dusk Til Dawn. How was that experience? Could you see yourself doing more television or do you prefer working on feature films?
Alejandro: Oh no, I love television. I'm actually working on a television project right now. I can't say much. This was also one of those experiences… This was like pretty much [with] Nightmare Cinema where I said Mick called and said, "Do you want to do this?" In this case, my manager said, "Hey! Robert Rodriguez is trying to talk to you. Can you talk to him today?" And I was like, "Hell yeah!" So, I talked to Robert and he said, "Do you want to come do an episode?" I was like, "That's a stupid question. Tell me when and where I have to be there!"
That was such a great experience! Because, listen, I am an audience first. I love these kinds of movies! From Dusk till Dawn was such an important movie for me growing up. And suddenly, I got to the set and I was like… "Where's the cock-gun?" [laughs] "Oh, we have it here and it's the original!" "Do you mind if I wear it?" [laughs] But you get to do that! I took a selfie in front of the Titty Twister! So, it's about having fun, you know? I got to direct Tom Savini! I got to direct Danny Trejo! So, it's about geeking out and having fun!
Austin is one of my favorite cities! I have so many good friends in Austin. It's like I have practical family there. Everyone has always been saying to me, "You have to shoot here one day. You're going to love it!" And it was like that! It was amazing! All of Robert's crew were amazing! I love everyone there and I love doing TV! The only difference [is that] you're moving at a different speed, but I think right now it's not about doing TV or movies – it's about telling stories!
Ray: You have been steadily carving a place for yourself in the world of horror. Do you have any upcoming projects in the genre you can tell us about?
Alejandro: Well, I don't think I have carved anything yet. I have a lot of carving in me to do! [laughs] I have my carving knife ready! When I'm done carving, you will see. I have a couple of things. I have a couple of horror projects – very different. Not horror-comedy. It's a bit hard to do, because when you do horror-comedy, everyone expects you to speak to that and they are not sure that you're going to be able to do serious horror. I want to try my hand at everything! I don't want to make the same movie over and over and over, but I do have a couple of projects that are very special. So, hopefully we'll get to see that soon!
Ray: Okay, that's all we have for you today. We appreciate you speaking to us about Nightmare Cinema and your segment, The Thing in the Woods. Thanks for your time and we're looking forward to whatever you cook up next!
---
Nightmare Cinema follows a series of down-on-their-luck individuals who enter the decrepit and spine-chilling Rialto theater, only to have their deepest and darkest fears brought to life on the silver screen by The Projectionist – a mysterious, ghostly figure who holds the nightmarish futures of all who attend his screenings. By the time our patrons realize the truth, escape is no longer an option. For once the ticket is torn, their fate is sealed at Nightmare Cinema.

The horror anthology's five unique stories and their respective directors are as follows.

[blockquote-0]

Nightmare Cinema will hit theaters and VOD on June 21st, 2019 via Cinelou Releasing with a Shudder-exclusive streaming premiere coming later this year. Stay tuned to Dead Entertainment for more coverage on this film as the week continues.