Interview: Director David Slade Previews Nightmare Cinema and His Segment, This Way to Egress
This standout segment of the upcoming horror anthology has some deeply emotional origins.
By Chris Morse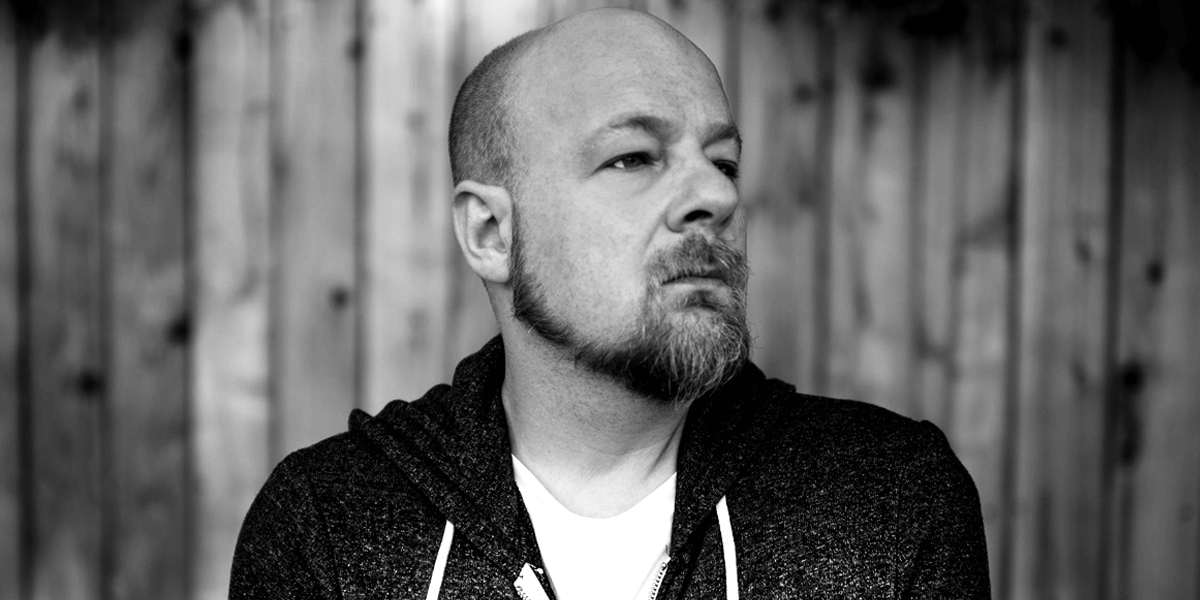 Horror anthology Nightmare Cinema finally makes its debut on June 21st and we are proud to share with you the first of our exclusive interviews surrounding this project. For those who are late to the party, Nightmare Cinema is an anthology created by Mick Garris which brings together five notable directors, each with their own terrifying tale of horror.
Joining Garris, Joe Dante, Ryûhei Kitamura, and Alejandro Brugués is filmmaker David Slade, who is known for a wide range of films in the genre. On top of helming Hard Candy, the director sat behind the camera for 30 Days of Night, Black Mirror's Metalhead and Bandersnatch, the Hannibal television series, and much more.
For Nightmare Cinema, Slade brought with him a story he's held very close for the past two decades following the passing of a dear friend who worked with him on adapting it to screenplay. His segment, titled This Way to Egress, is a nightmarish tale of loss and trauma starring Elizabeth Reaser. It was certainly a standout part of the anthology film, so fortunately we had the director himself to help talk us through the segment and preview it for our readers.
You can read our exclusive interview with Slade below, where the filmmaker discusses a variety of topics ranging from coming on board the project and the background of his segment to the emotional challenges of bringing this story to life alongside the cast and crew. Plus, we also have a quick look into some of the director's other works and what's ahead for him.
---
Ray Morse: First, we want to say thank you for taking the time to speak with us about Nightmare Cinema! Can you tell us about how you became involved in the project?
David Slade: Mick Garris is a friend who I've known for a long time. He was the producer and one of the directors on Masters of Horror, which is a TV series, and he does these wonderful dinners where he invites together directors who've directed horror movies. I was invited to some of them and I got to know Mick that way. He, over the years, has asked me to collaborate with him on a couple things I've wanted to do that did not work out, and then this time he said, "Do you have something for this kind of old-school anthology thing we're doing?" And I said, "You know what, I do," and that's how it happened.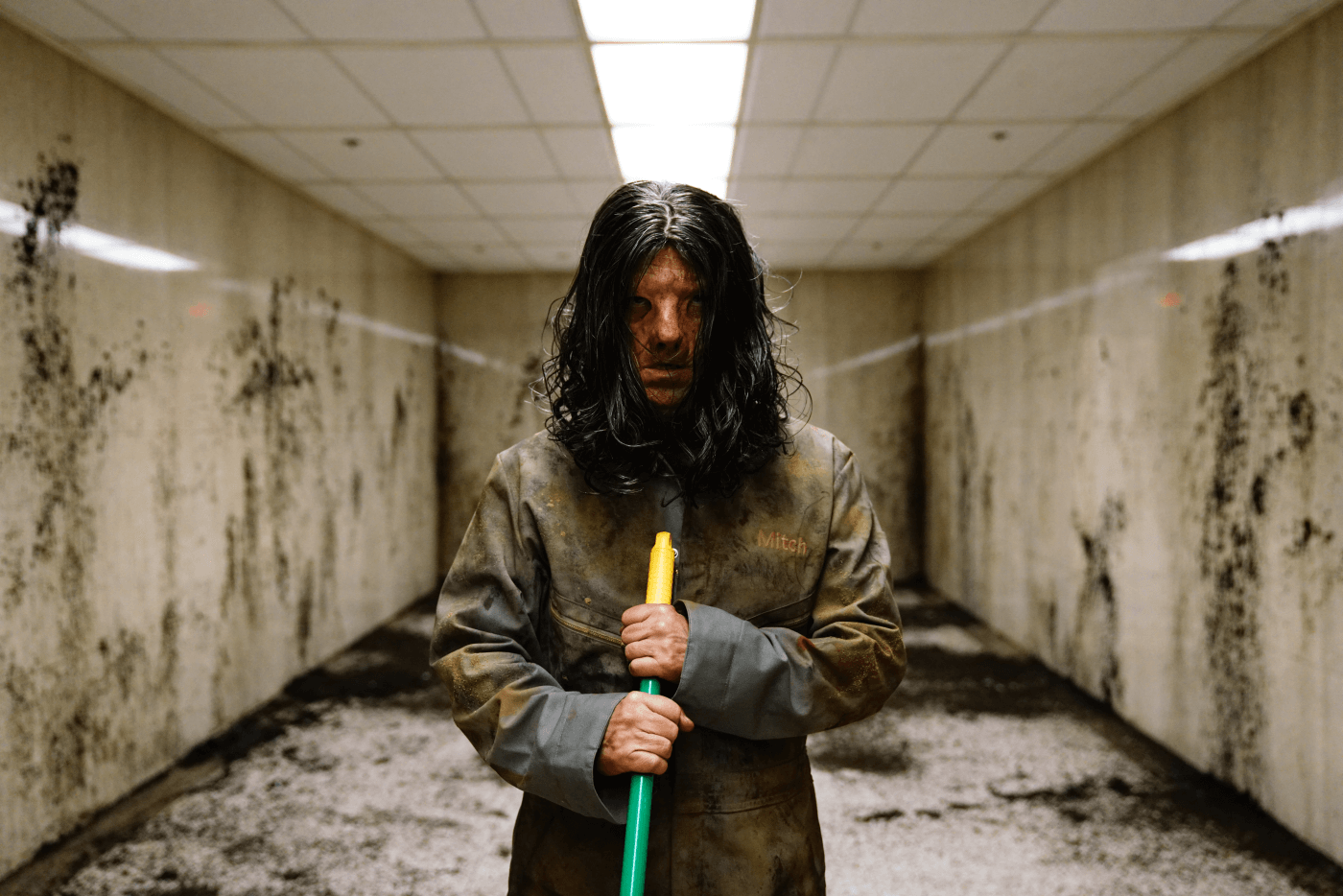 Ray: Your segment, This Way to Egress, stood out right away and made quite an impression as a poignant take on loss and trauma. What inspired this story and how was your experience working with Elizabeth Reaser and the rest of the cast?
David: It was based on a short story by a gentleman, Lawrence C. Connolly. It's something that I'd read in about 1999 in a forty-book series called Borderlands when I was living in England, and I actually originally wanted to make a feature-length film out of it. It was just an emotional feeling that I understood and I identified with when I read that short story and so we got the rights.
I worked with a really good friend of mine called Charly Cantor and together we kind of came up with this idea that we could make a feature-length version of it. Charly wrote various drafts of that, but my friend was struck down with cancer and he died in 2002 just as I was leaving to live in Los Angeles, so I've always had this story with me. I've had the feature-length version of it sitting on a shelf, too painful to look at, and then it just seemed time because the idea of it kept coming back to me.
I stayed in touch with Larry Connolly, the writer of the short story, over the years. He came to my wedding and he's a friend, so I approached Larry and said, "Look, why don't we just do a stripped-down version for this thing? It was a bit of money to make the short film of it. Let's make it." He agreed and I wrote the first draft, which just poured out of me. I wrote it in a day and was done. I sent it to Larry and he liked it and then we both kind of felt it was too short, so I asked for Larry to write me an additional scene, which he did, and so together we kind of collaborated until we had what we're seeing now in terms of the screenplay. We shot it over about three days all on locations in Los Angeles. The cast and crew were made up largely of friends and people I've worked with in the past who came to help. Elizabeth Reaser was astonishing. I'm so happy she said yes.
Ray: We also caught that little cameo from Patrick Wilson, which was a nice nod to your first feature, Hard Candy.
David: Yeah! I think you're the first person to notice. Patrick's nice. We stay in touch and we're gonna work together. I'm gonna cast Patrick in a hundred things if I get to make a hundred things. We just haven't since Hard Candy, but we hang out every now and again and we stay in touch, so I just emailed him out of the blue and just said, "Do this little favor, it's a total favor!" And he said, "Yeah, sure!" and he did it and he was great. Like me, he's a huge fan of Elizabeth Reaser.
Ray: Yeah, that's what I was about to say. She's fantastic.
David: Elizabeth is an astonishing character actor who I just can't get enough of and [Patrick] feels the same way. He's worked with her as well.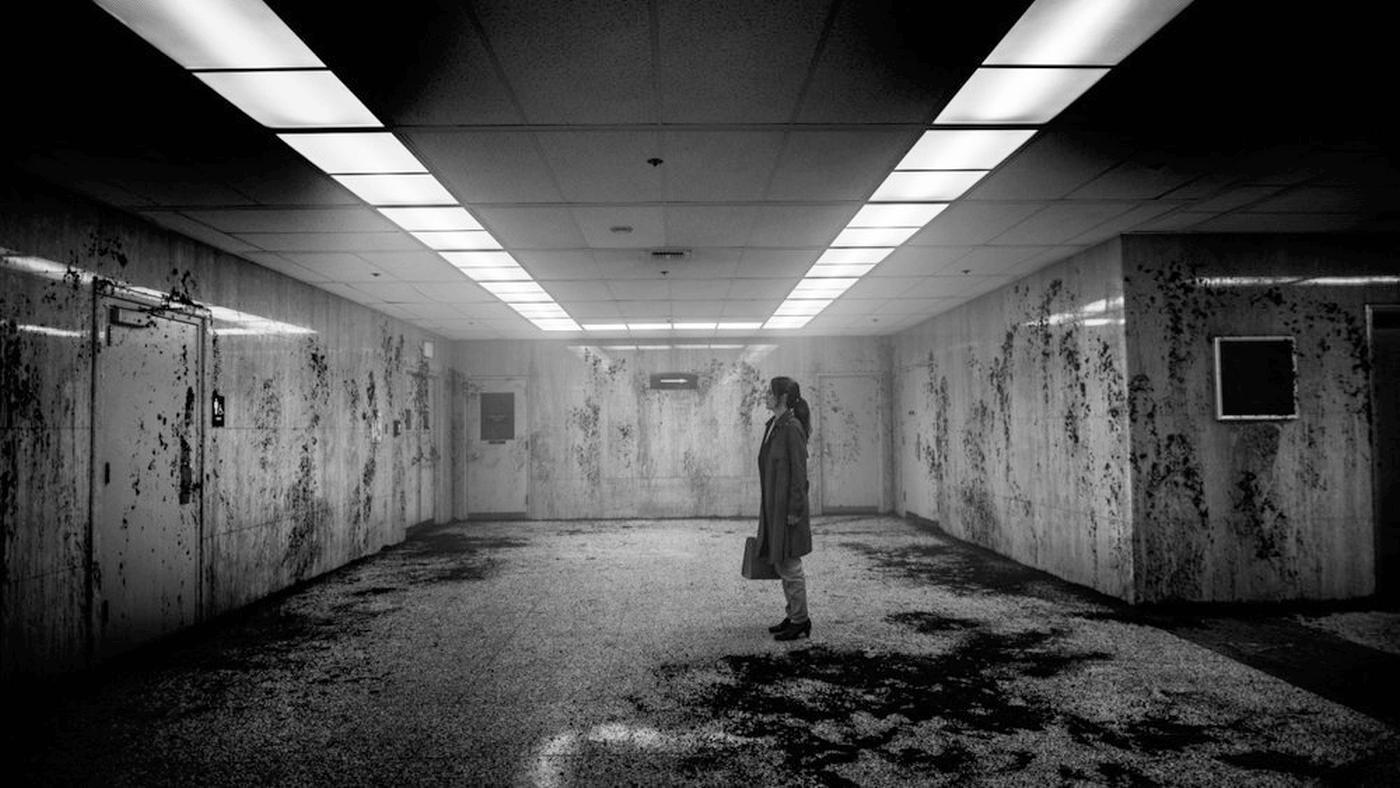 Ray: One of the aspects that resonated with us the most was how exceptionally-crafted Helen's nightmarish reality became as the narrative moved forward. Was this vision what you initially had in mind or was it born out of teaming back up with your longtime collaborator and cinematographer, Jo Willems?
David: Jo shot Hard Candy for me. He shot 30 Days of Night for me. He's a friend who I've known for years and years and years, so I asked to do this and he agreed. Listen, Jo is an astonishing director of photography and we absolutely collaborated on it. I always collaborate with my directors of photography, but it was a very clear idea of what I'm going to do.
We used a specific monochrome camera, which has a monochrome sensor. We didn't just make it monochrome later. I had shot recently with that camera and so I suggested that to Jo, and we did a little bit of testing and then we kind of came out and did it. It was absolutely always a collaboration. I'm very specific as a director with all aspects of cinema, but I live to collaborate with other people.
Ray: As grounded as Egress starts off, it quickly evolves into a new beast entirely. What were some of the challenges faced during the shoot? Any stories you'd like to share from the set?
David: Emotional ones. On the technical side of it, there [were] some challenging things, but I've been doing this a while now and I'm pretty good at that stuff. We shot it very fast. We shot it over three days, not long days particularly, and we shot it all entirely in existing locations that we dressed, because I didn't want sets.
I think that the hardest was just emotionally doing it and working with Elizabeth. It's difficult to explain. She's in a sense in a state of almost complete trauma for the entire time, so you spend three days in that state and it's tough, man. You just can't say enough good things about Elizabeth. I pushed her. She trusted me. I trusted her. But it's tough.
We kind of joked, "You know, it would be great if we maybe had another look at the feature-length version of this if this works out," but then by the time we've done three days, we're like, if we did this for like thirty days, we would die from the stress. Just emotional trauma, but that's part of the job we do. There [were] some tricky technical things to do, but they're not that interesting to talk about. It was more of a human problem. Not problems, but the human experience.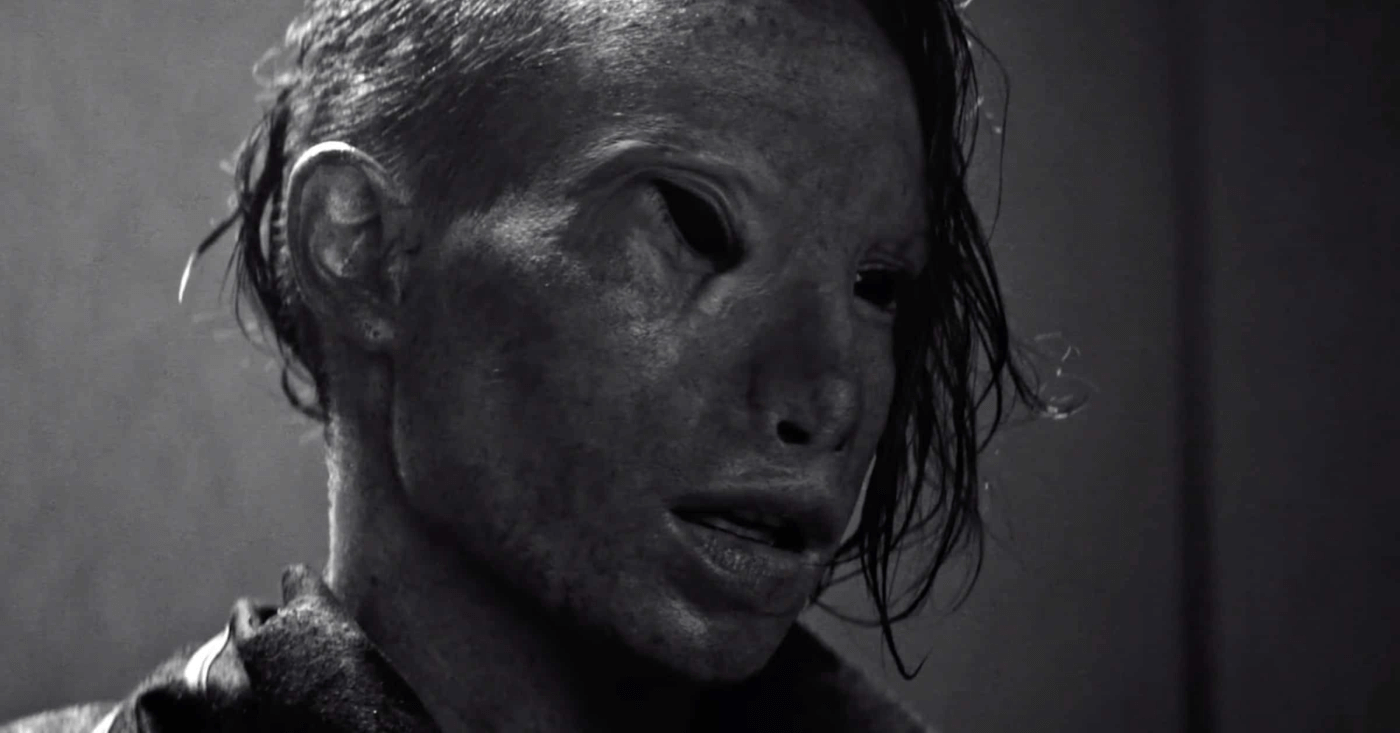 Ray: As a subgenre, anthology horror can be hit-or-miss. If there is one thing about Nightmare Cinema you could tell fans regarding what sets this apart from the rest, what would it be?
David: I think one of the things about Nightmare Cinema that actually works is the fact that Mick kind of approached a bunch of directors he wanted to work with and then gave them complete freedom. They've very, very different. All of them have different structures, different cinematography. They somehow all kind of sit well together, but as a result there's going to be something in there that you're gonna like, I think.
It may not be everything, or it may be everything. It may be bits and pieces, but they're all so different. I remember when I finally went to one of the big screenings and saw the entire lot put together, I thought, "Oh, this is pretty fun." They couldn't be any more different, so that's what I took away from it.
Ray: After the final moments of your segment concluded, it was immediately evident that this entry could have easily felt right at home as part of Netflix's Black Mirror. So, we have to ask, are you doing any more work on that series in Season 5 or beyond?
David: The last one I did was Bandersnatch and I am constantly talking with the producers and Charlie Brooker. I want to work with Charlie again and he wants to work with me again. Doing Bandersnatch and then completing an extra three episodes for those guys was pretty full-on, so we're only just getting out of it now. There will be more, but the plans for the future are not yet set. I would love to work with those guys again, because I love them.
Ray: You also worked on the truly fantastic Hannibal TV series and even directed a handful of episodes. What was that experience like and can the "Fannibals" expect any movement on Silence of the Lambs in the near future?
David: I have the utmost respect for everybody involved in Hannibal, particularly Bryan Fuller and obviously Thomas Harris. I loved doing the pilot episode and I just wanted to do more. I wanted to be involved and I wanted to continue working on it, so it was an incredible place to work with a wonderful cast and crew. I don't know, but I would like to think we all want to do more. I think the issue at this point is much more to do with people's schedules and all that stuff than it has to do with the rights. I can't imagine if Bryan came back with a new season anybody would say no to him. I sat with Bryan recently; he's very busy right now. I'd like to think so, but I can't give you any evidence that it will happen.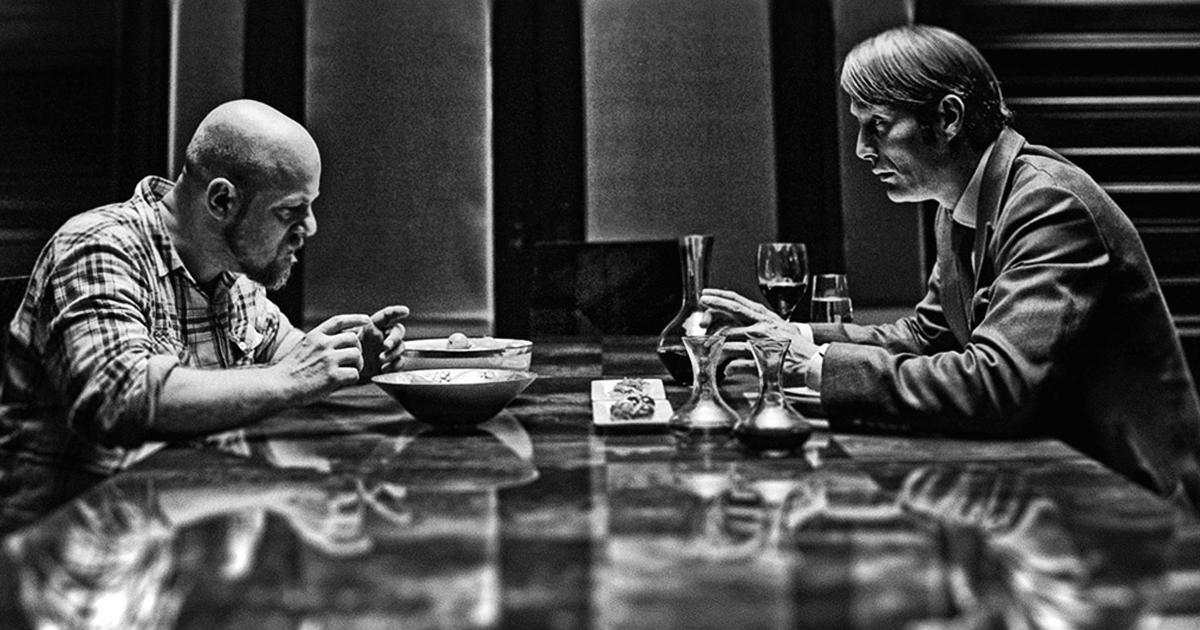 Ray: Do you have any upcoming projects you can tell us about? What's next for David Slade?
David: I'm doing the pilot for a show called Barkskins right now, which is based on the Annie Proulx novel. It's a 17th century drama starring David Thewlis and I am in Montreal doing that until end of July, or August, and then I have a number of films, but films are transient, liquid things. I'd like to say I'm making a film at the end of this year, but every year something happens that they either don't land or they do land, or whatever they do, but the film I really want to make is one called Come Closer and that's based on the novel by Sara Gran. It is something I've been trying to make for about eight years and I will make it. Maybe at the end of this year or maybe next year. I don't know.
Ray: Alright, that wraps it up for us. Thanks for speaking with us about Nightmare Cinema and your segment, This Way to Egress. We appreciate your time and look forward to seeing more from you in the future!
---
Nightmare Cinema follows a series of down-on-their-luck individuals who enter the decrepit and spine-chilling Rialto theater, only to have their deepest and darkest fears brought to life on the silver screen by The Projectionist – a mysterious, ghostly figure who holds the nightmarish futures of all who attend his screenings. By the time our patrons realize the truth, escape is no longer an option. For once the ticket is torn, their fate is sealed at Nightmare Cinema.

The horror anthology's five unique stories and their respective directors are as follows.

[blockquote-0]

Nightmare Cinema will hit theaters and VOD on June 21st, 2019 via Cinelou Releasing with a Shudder-exclusive streaming premiere coming later this year. Stay tuned to Dead Entertainment for more coverage on this film as the week continues.