Cinépolis USA Announces Halloween 40th Anniversary Event
What are you doing the night before Halloween this year?
By Chris Morse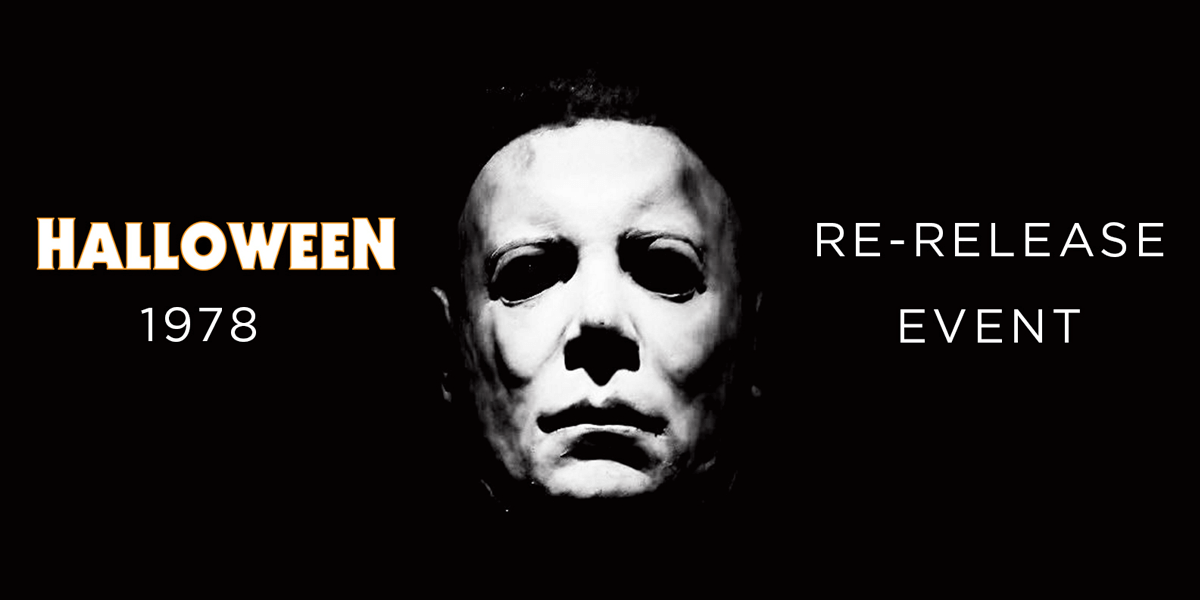 It's hard to believe that John Carpenter's Halloween is turning 40 years old, but here we are less than two months away from a new sequel, not to take anything away from the original film. While we're all excited to see what David Gordon Green has in store for us this October, we also have to make some time to celebrate the anniversary of the film that started it all.
There are a number of special events and releases going on to ring in year 40 of the Halloween franchise and luxury theater chain Cinépolis USA is joining in on the fun. On Tuesday, October 30th, Cinépolis will be holding special events at most of their US locations starting at 7:00 PM. Details for what activities are taking place at each theater have not yet been revealed, but we are expecting to see limited-edition Halloween merchandise as well as photo opportunities and possibly even special guests, if the chain's previous events are any indication.
Cinépolis has US locations in California (Del Mar, La Costa, Laguna Niguel, Westlake, Rancho Santa Margarita, Vista, and Pico Rivera), New York City (Chelsea), Florida (Hamlin, Jupiter, and Davenport), Texas (Victory Park and Euless), and New Jersey (Parsippany, Succasunna, and Mansfield), along with theaters in Dayton, OH and West Hartford, CT. Many of these locations will have special events celebrating the franchise's 40th anniversary as well as a screening of the original Halloween. You can see which theaters are taking part on the bottom of this page.
Tickets are on sale now on Cinépolis USA for Tuesday, October 30th at 7:00 PM. We'll be sure to provide updates when we learn more about what these events will feature. This looks to be one worth checking out if you're in the area of one of the above locations. We here at Dead Entertainment have one close by and will likely be in attendance to provide additional coverage for the 40th anniversary.
Halloween sees Jamie Lee Curtis return to her iconic role as Laurie Strode, who comes to her final confrontation with Michael Myers, the masked figure who has haunted her since she narrowly escaped his killing spree on Halloween night four decades ago. The film also stars Judy Green (Ant-Man, Jurassic World), Andi Matichak (Replicate, Orange is the New Black), Will Patton (Armageddon), and Virginia Gardner (Runaways), with Nick Castle (Escape From New York) returning as Michael Myers.
The film is directed by David Gordon Green and will release on October 19th.