New Evil Dead Merchandise among the Latest Additions to Fright-Rags
There are also new designs for House and House II: The Second Story.
By Chris Morse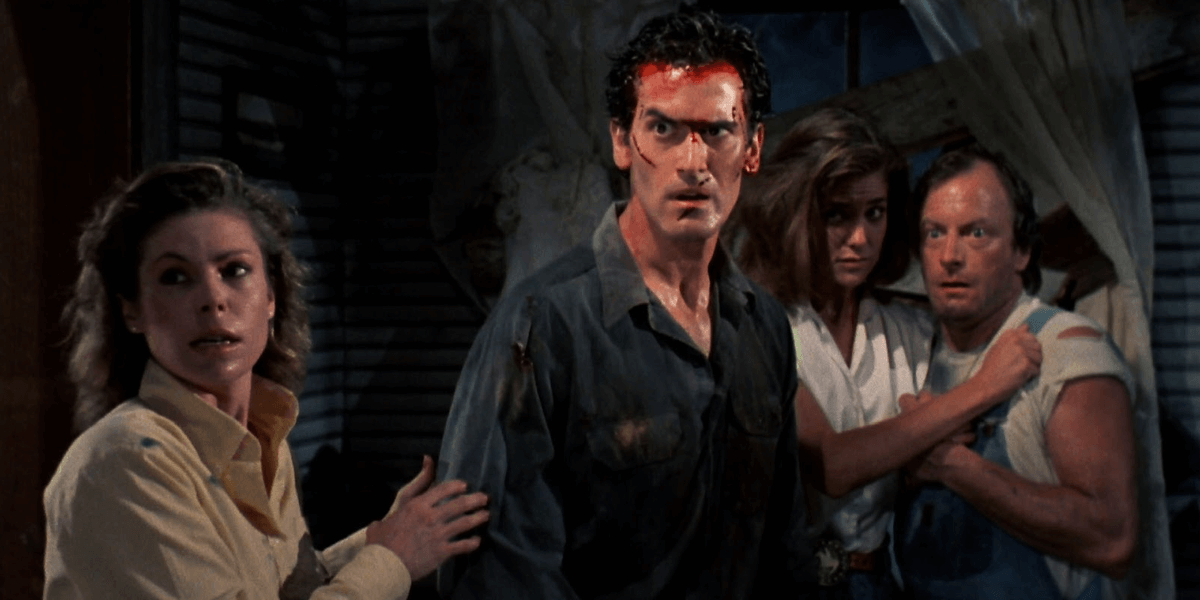 The latest arrivals from Fright-Rags are highlighted by a brand-new collection of Evil Dead merchandise, particularly honoring the first two movies of the Sam Raimi horror franchise featuring Bruce Campbell. The character of Ash Williams was recently retired by the actor, but his legacy lives on and these latest designs prove it. This new collection features five T-shirts in total, with two of those being reprints of older, classic designs, along with three pairs of socks and five enamel pins.
The highlight of the collection, in our opinion, is the pin showing the classic cellar door scene, which features real dangling chains and even opens and closes. Check out that piece, along with the rest of the set, in the image below.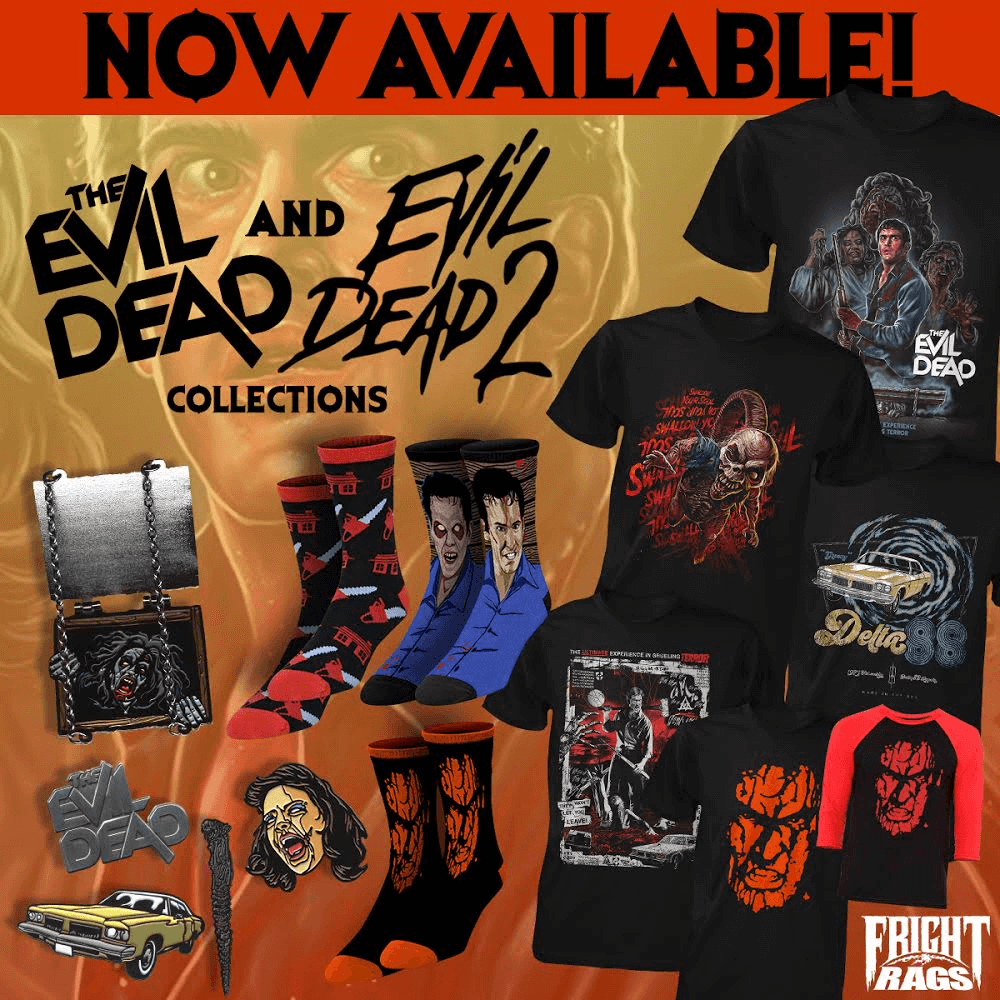 Another new collection from Fright-Rags this week features four new T-shirts for House and House II: The Second Story. Check out what you can bring home with the full selection shown below.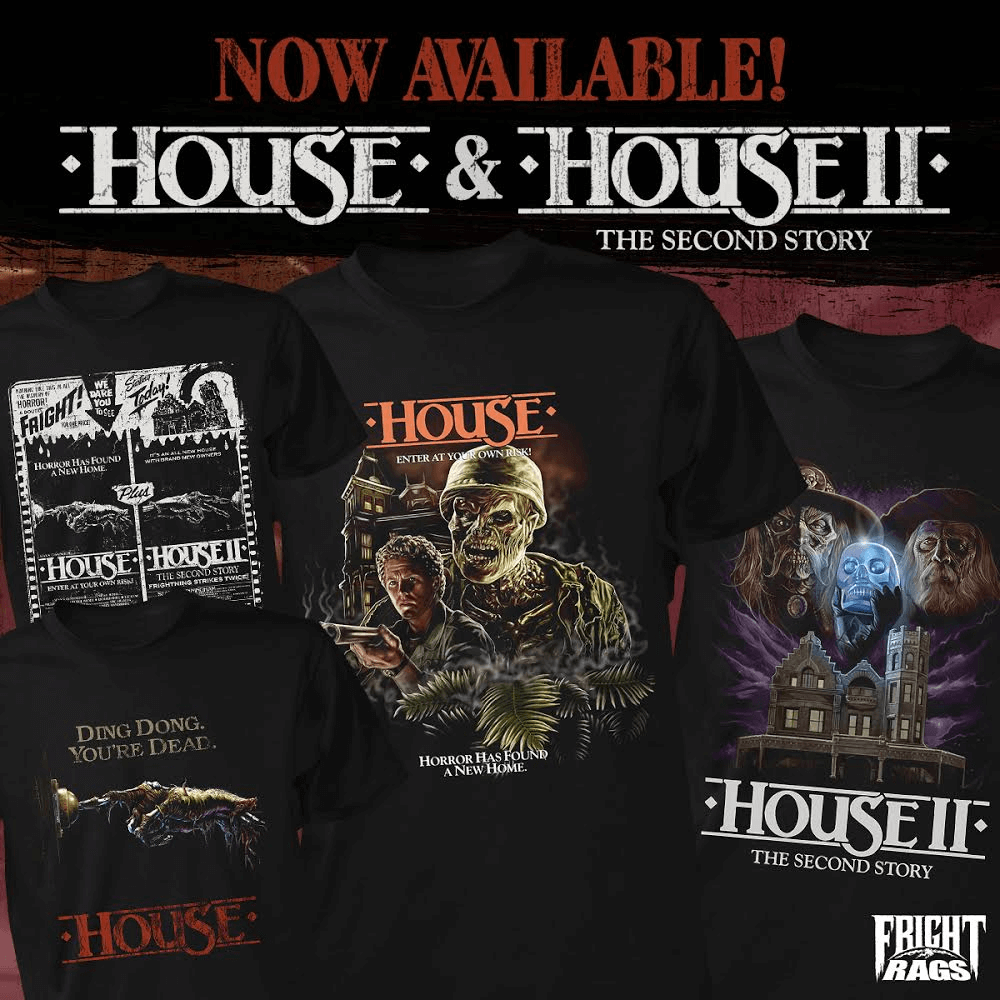 As always, you can browse the above items and place your order right on the Fright-Rags website. Any of these new products stand out for you? We still think it's hard to top the cellar door scene pin but feel free to share your own favorites in the comments below.