Neomorph from Alien: Covenant Gets Life-Size Head Replica
This awesome replica of the Neomorph's head is nightmarishly beautiful.
By Jay Gervais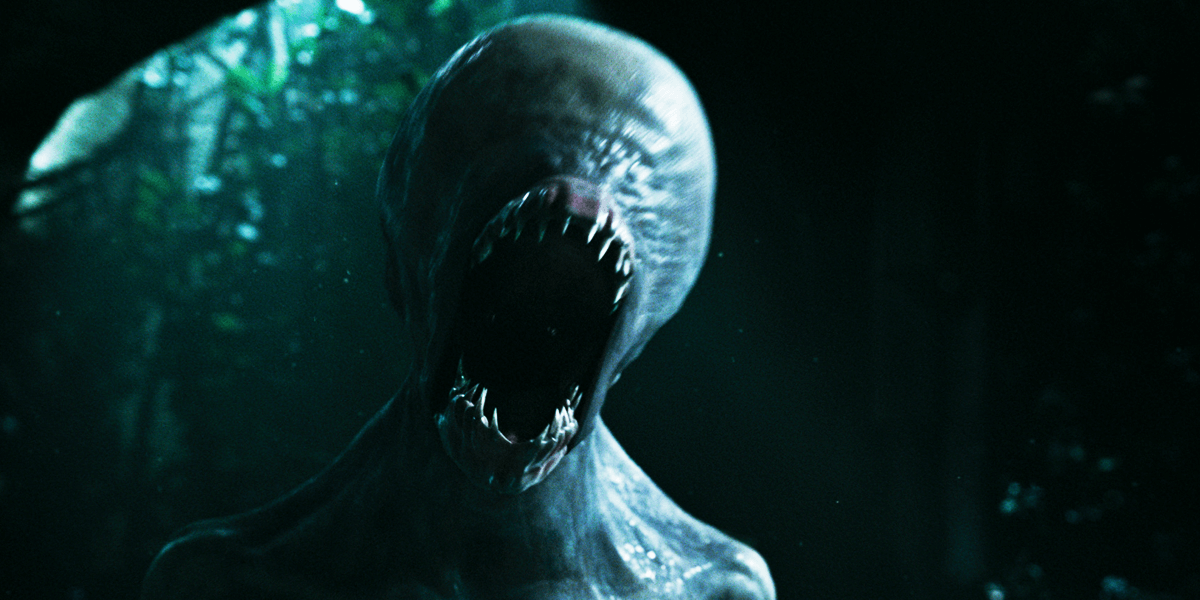 Sideshow Collectibles and CoolProps present a delightful and terrifying collectible for fans of Ridley Scott's Alien: Covenant, which was the follow-up to 2012's highly-successful Prometheus, in the form of this life-sized head prop replica of the film's Neomorph. CoolProps created a replica of the creature's head with the cooperation of Odd Studio, who provided the original prop for the film.
The Neomorph was one of the alien creatures featured in Alien: Covenant, which stalked the crew of the Covenant and had a primitive and instinctual nature to its identity. The creatures are created by way of spores that enter through a host's body and incubate inside their blood. After a short period of time, the parasite violently erupts out of its host and thereby kills them in the process.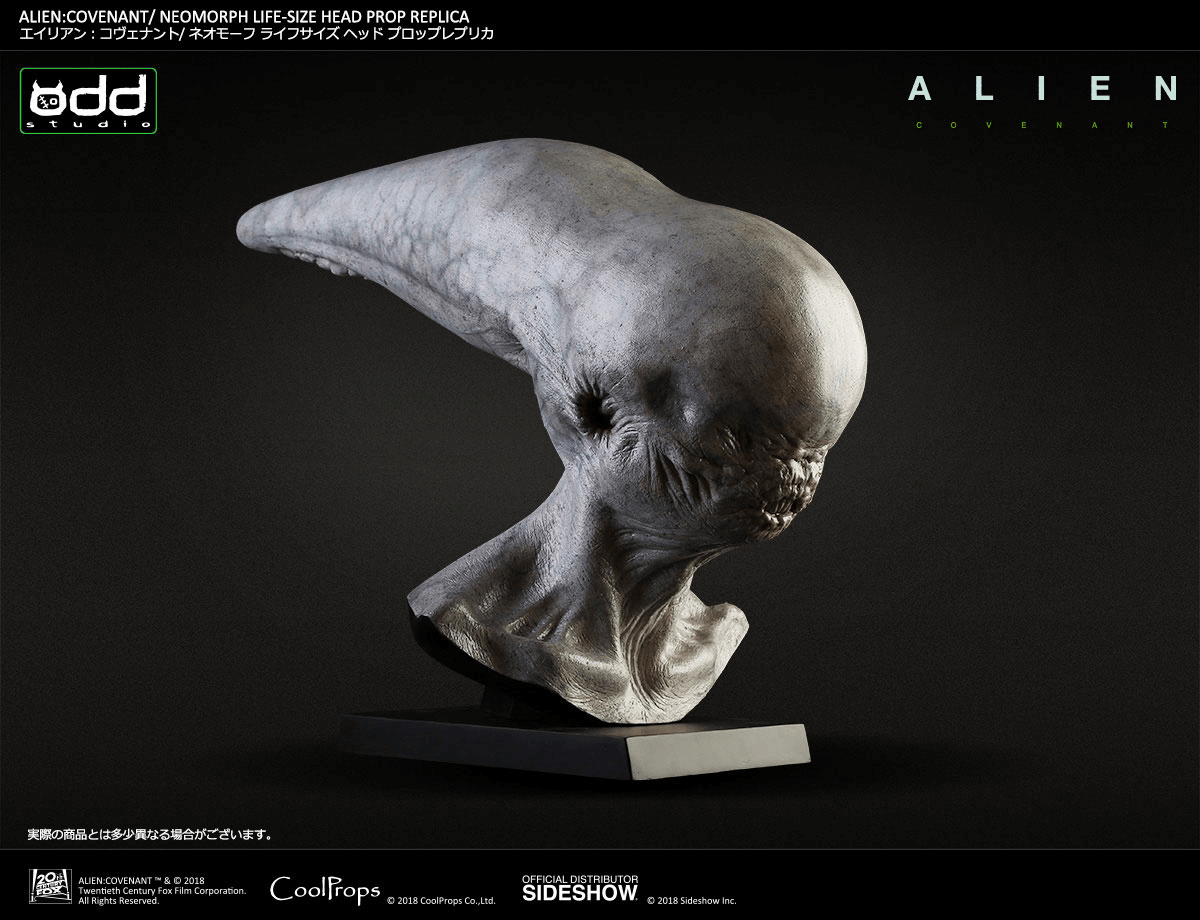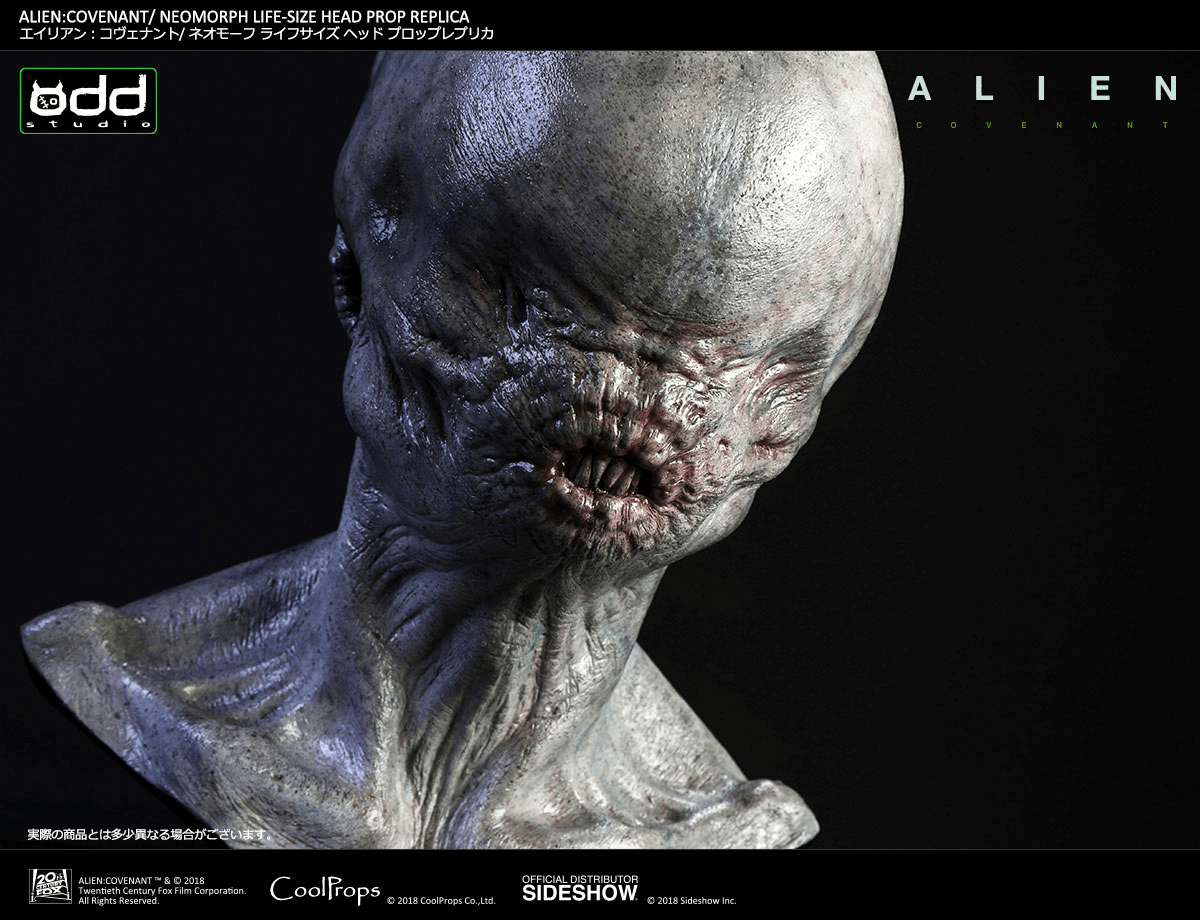 The replica is sized at 19.69" x 13.77" x 27.55" (HxWxL). The cone-shaped head features translucent white skin with visible veins, with a mouth that was originally designed from a Goblin shark.
The item is currently available for pre-order and priced at $1,199.00 plus the cost of shipping. There are multiple payment plans available to suit your budget as well if you find the price a bit much to dish out at once. It's expected to start shipping anytime between February and April of 2019. If you're interested in pre-ordering this item, head on over to its product page.