Tom Payne Confirms 1.5 Year Time Jump for The Walking Dead
The actor who plays Jesus also dished on what has changed for the communities.
By Chris Morse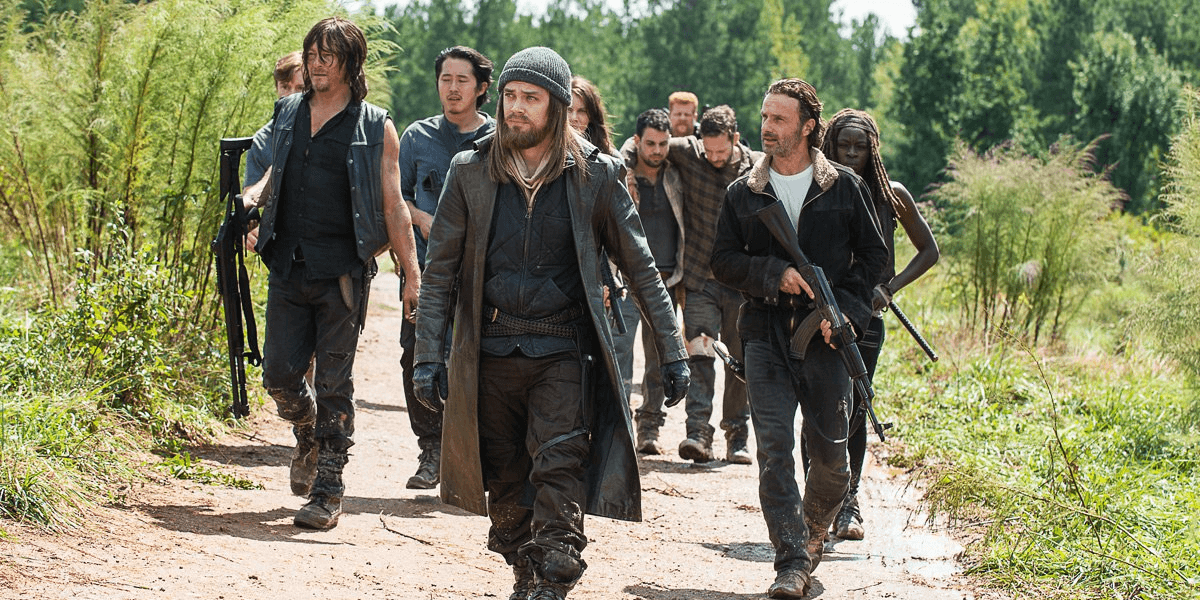 The Walking Dead held its season 9 preview special of Talking Dead last night and among the topics discussed was the time jump that will be occurring between last season and this one. Earlier in the year, we reported on some major clues that hinted this was coming, which was later confirmed by new showrunner Angela Kang back in June during the "Kick-Ass Women of AMC" press event. With the knowledge that the TV show would be skipping ahead some time, we weren't yet sure how far ahead the timeline would be jumping. Until today, that is.

As reported by ComicBook.com, actor Tom Payne, who plays Jesus, confirmed that the show would be skipping ahead about a year and a half when season 9 picks back up. This time jump is surprisingly short, to be honest, considering the comic series had a 2-year time skip and there were theories floating around that the TV series might skip ahead farther to help deal with the departing cast members. Either way, it looks like things are going to be a little different a year and a half from the end of the all-out war.

Payne dished that it's back to basics for our communities, who are relying on some more old-fashioned technology in a world where ammunition and fuel are becoming more scarce. Here is what the actor had to say about these "advancements."

[blockquote-0]

These comments seem to line up with what has been previously discussed by Kang as well as cast members at San Diego Comic-Con last month. We've got an almost Western vibe to look forward to and the return to traditional methods of travel and living helps create a more realistic atmosphere for this chapter of the story being described as a "new beginning."

The Walking Dead returns for its ninth season on Sunday, October 7th.