Lucio Fulci's Zombie Getting Limited Edition 4K Blu-ray
Blue Underground seeks to release the definitive edition of this often-released classic.
By Chris Morse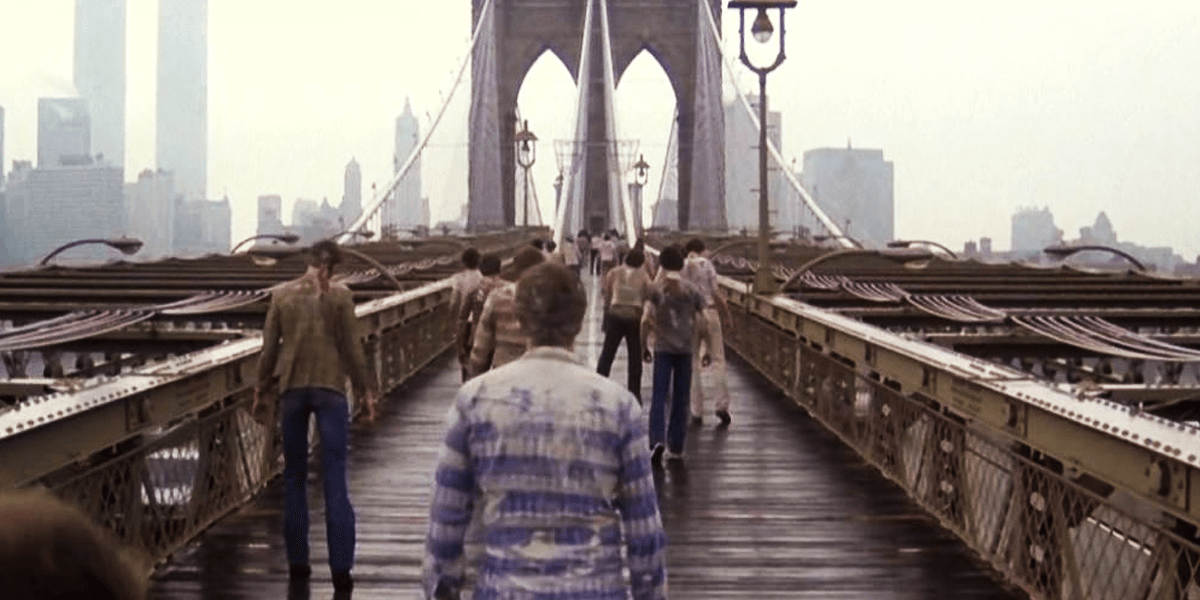 Blue Underground announced earlier today that they are releasing a 4K restoration of Lucio Fulci's Zombie to celebrate the film's 40th anniversary. This limited edition release will consist of 3 discs that are jam-packed with extras and special features. You will be able to order this Blu-ray with your choice of one of three 3D lenticular slipcovers featuring scenes from the movie.
Here are the full product details for this release.
Get the new 3-Disc Limited Edition Blu-ray with your choice of 3D Lenticular Slipcover featuring 3 different iconic scenes from ZOMBIE on November 27th!

WORLD PREMIERE of brand-new 4K Restoration from the uncensored original camera negative
Limited Collector's Edition includes 1080p Feature on Blu-ray, bonus High Def Extras Blu-ray, Soundtrack CD, collectible booklet, reversible sleeve with original US poster artwork (pictured below), and special 3D lenticular slipcover (First Pressing Only)
Bursting at the seams with hours of NEW and archival Extras:

Disc 1 (Blu-ray) Feature + Extras:

NEW! Audio Commentary #1 with Troy Howarth, Author of Splintered Visions: Lucio Fulci and His Films
Audio Commentary #2 with Star Ian McCulloch and Diabolik Magazine Editor Jason J. Slater
NEW! When The Earth Spits Out The Dead - Interview with Stephen Thrower, Author of Beyond Terror: The Films of Lucio Fulci
Theatrical Trailers
TV Spots
Radio Spots
Poster & Still Gallery
Guillermo del Toro Intro

Disc 2 (Blu-ray) Extras:

Zombie Wasteland – Interviews with Stars Ian McCulloch, Richard Johnson & Al Cliver, and Actor/Stuntman Ottaviano Dell'Acqua
Flesh Eaters on Film – Interview with Co-Producer Fabrizio De Angelis
Deadtime Stories – Interviews with Co-Writers Elisa Briganti and (Uncredited) Dardano Sacchetti
World of the Dead – Interviews with Cinematographer Sergio Salvati and Production & Costume Designer Walter Patriarca
Zombi Italiano – Interviews with Special Make-Up Effects Artists Gianetto De Rossi & Maurizio Trani and Special Effects Artist Gino De Rossi
Notes on a Headstone – Interview with Composer Fabio Frizzi
All in the Family – Interview with Antonella Fulci
Zombie Lover – Award-Winning Filmmaker Guillermo del Toro talks about one of his favorite films

BONUS CD – ZOMBIE Original Motion Picture Soundtrack by Fabio Frizzi

BONUS Collectable Booklet with new essay by Author Stephen Thrower

Technical Specifications:

Video: Widescreen 2.40:1
Audio: English 7.1 DTS-HD; English 1.0 DTS-HD; Italian 7.1 DTS-HD; Italian 1.0 DTS-HD
Optional Subtitles: English SDH, Français, Español, Português, Deutsch, Italiano, Dansk, Suomi, Nederlands, Svenska, Russian, Korean, Japanese, Chinese, Thai, English for Italian Audio
All Regions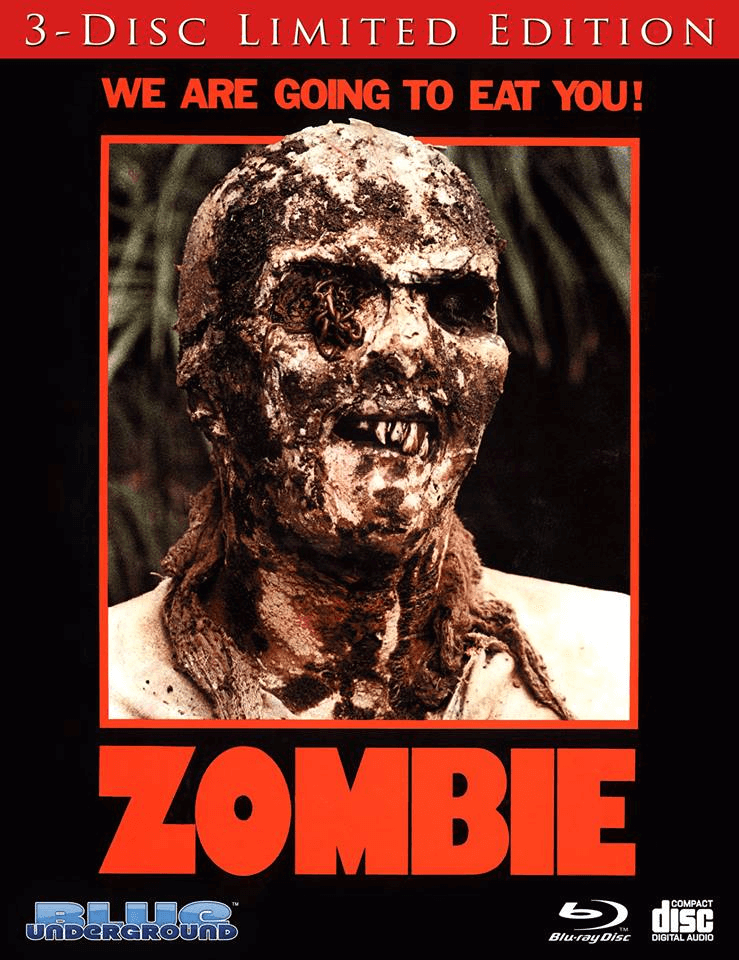 Zombie will be released on limited edition 4K Blu-ray on November 27th. Pre-orders will be live on Blue Underground soon. Will you be picking up the definitive edition of this Lucio Fulci classic? Let us know down in the comments or on social media.