Waxwork Records Brings Manhunter to Vinyl
This unexpected release comes in two variants of your choice.
By Jay Gervais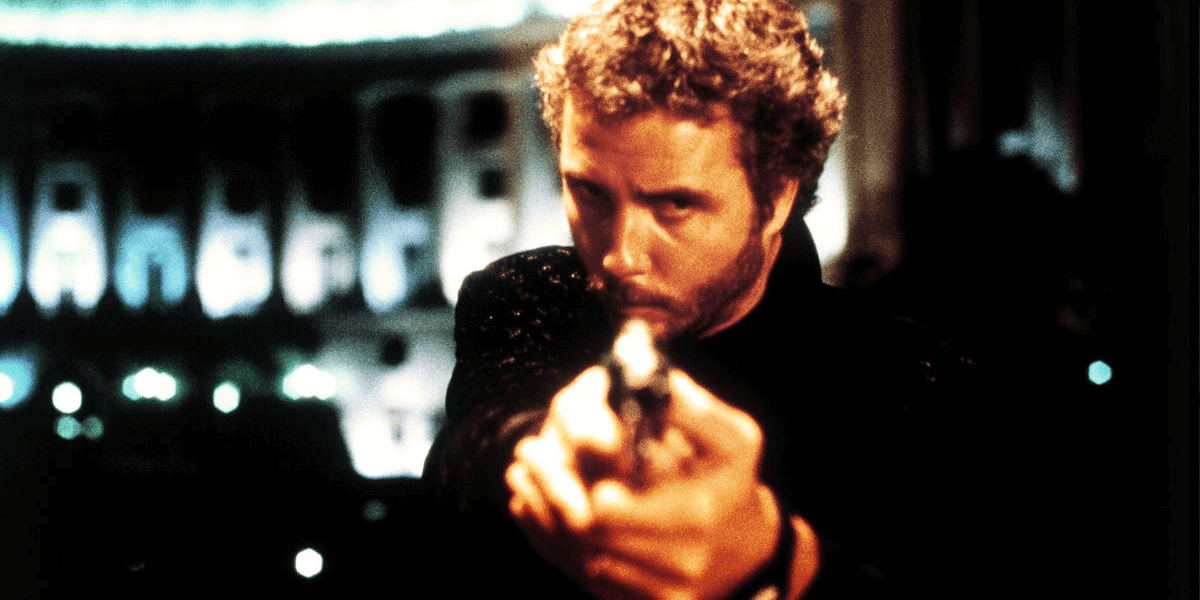 Waxwork Records has released a definitive double-vinyl set for 1986's Manhunter, which was a horror-crime film written and directed by Michael Mann (Collateral). It was the first novel-to-film adaptation of Red Dragon by Thomas Harris, which had later been adapted in the 2002 film of the same name as well as the Hannibal TV series. Have a look at the release information below.
Waxwork's new vinyl release of Manhunter includes the complete original soundtrack including the famous closing track In-A-Gadda-Da-Vida by Iron Butterfly. Bonus tracks include Jogger's Stakeout by The Reds. For the very first time, the tracks Freeze by Klaus Schulze and Seiun / Hikari No Sono by Kitaro make their appearance on a Manhunter album release. These two thematic, synth driven cues are featured prominently in the film, however have never been released on vinyl in conjunction with Manhunter until now. All tracks have been re-mastered for vinyl.

Manhunter Original Motion Picture Music features deluxe packaging, die-cut gatefold jackets, shattered mirror board inner sleeves, 180 gram colored vinyl, and and all new artwork by Midnight Maurader.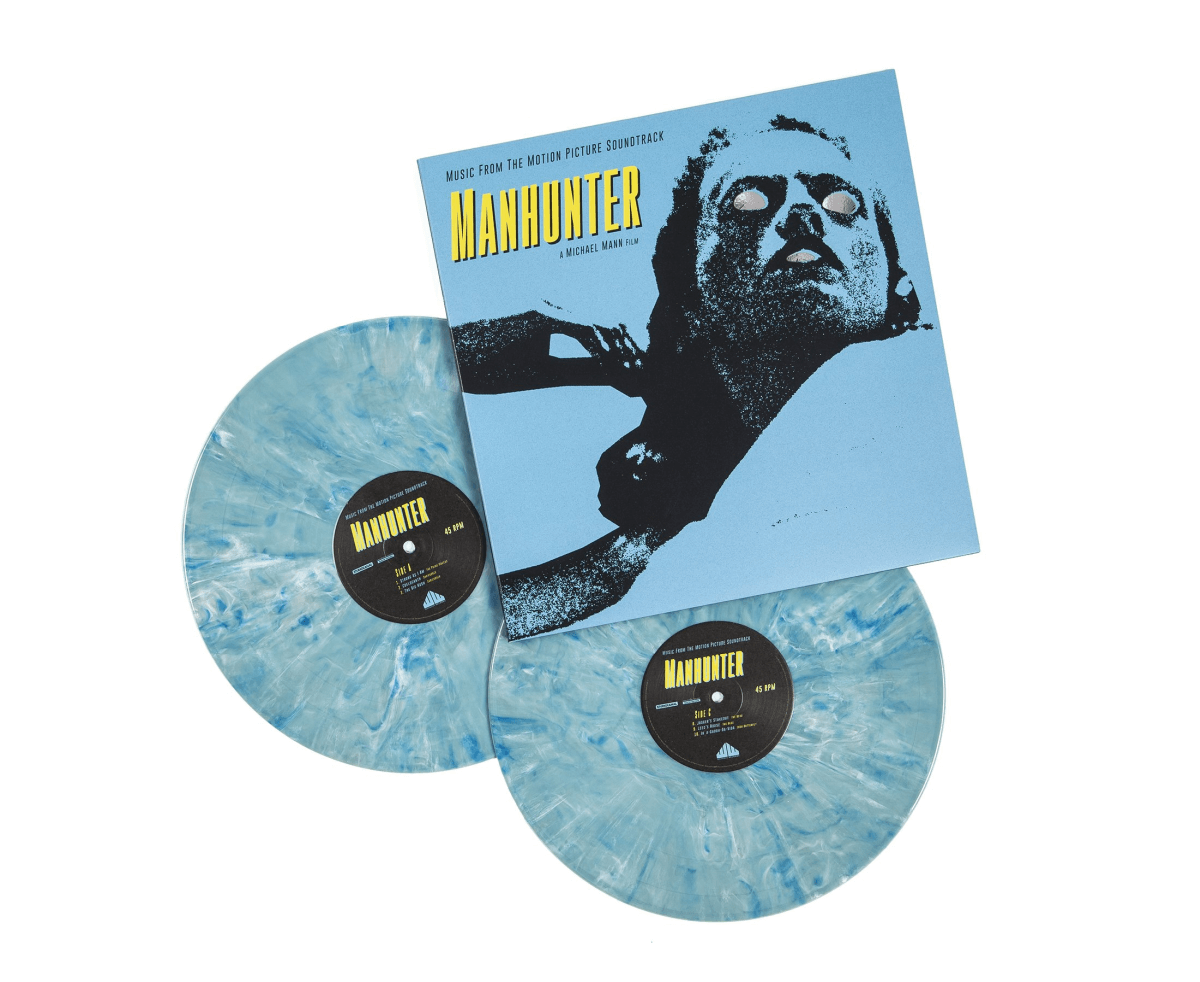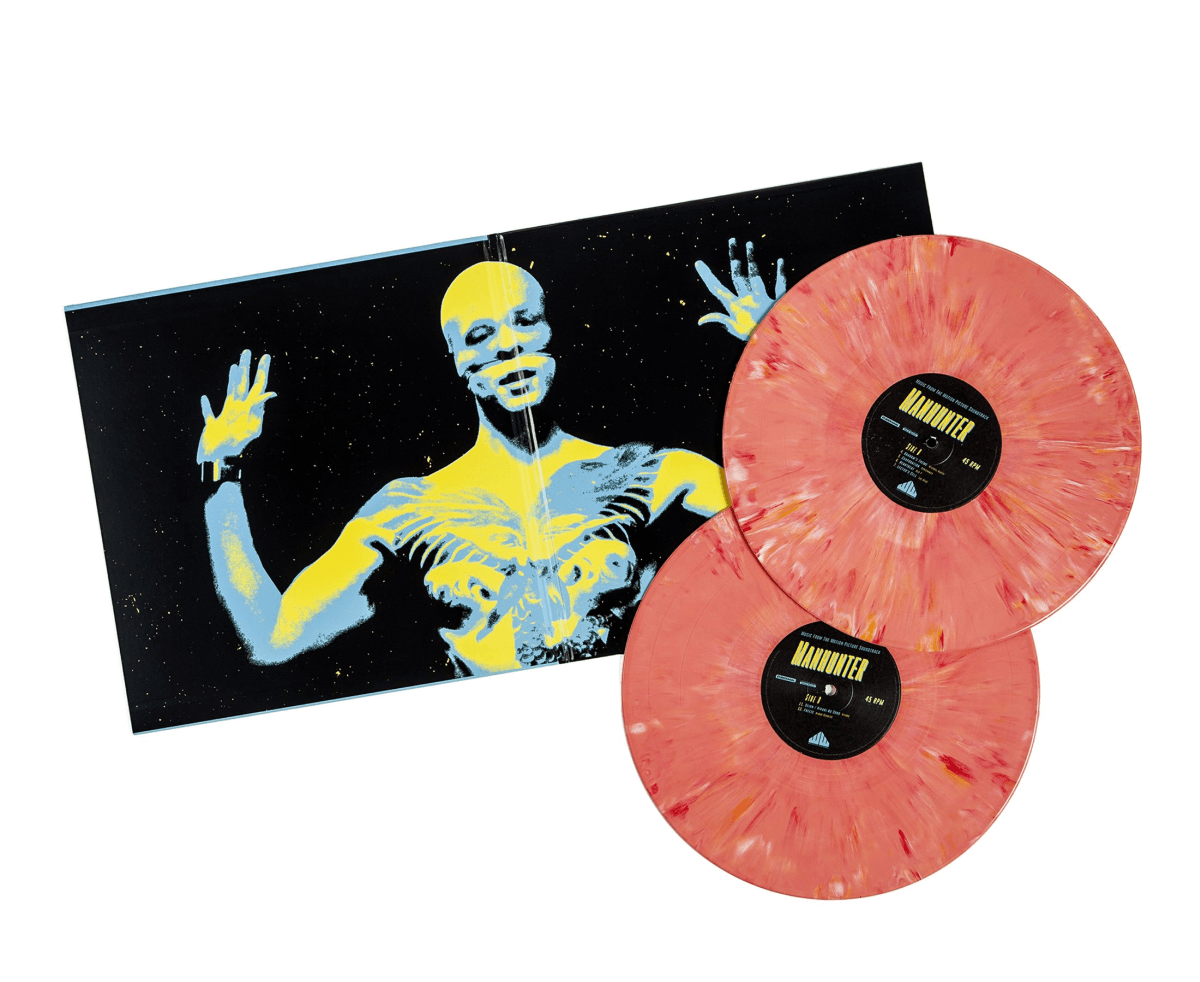 Manhunter Original Motion Picture Music - $38.00

Side A
1. Strong As I Am - The Prime Movers
2. Coelocanth - Shriekback
3. The Big Hush - Shriekback

Side B
4. Graham's Theme - Michael Rubini
5. Evaporation - Shriekback
6. Heartbeat - Red 7
7. Lector's Cell - The Reds

Side C
8. Jogger's Stakeout - The Reds
9. Leed's House - The Reds
10. In-A-Gadda-Da-Vida - Iron Butterfly

Side D
11. Seiun / Hikari No Sono - Kitaro
12. Freeze - Klaus Schulze
Waxwork Record's Manhunter is retailing for $38.00 plus the cost of shipping. There are two variants to choose from, Red Dragon or Capitva Blue. If you're interested in adding this one to your vinyl collection, head on over to its official product page.