The Mummy and The Mummy Returns Get New 2-CD Releases
Pick up these classic scores today.
By Jay Gervais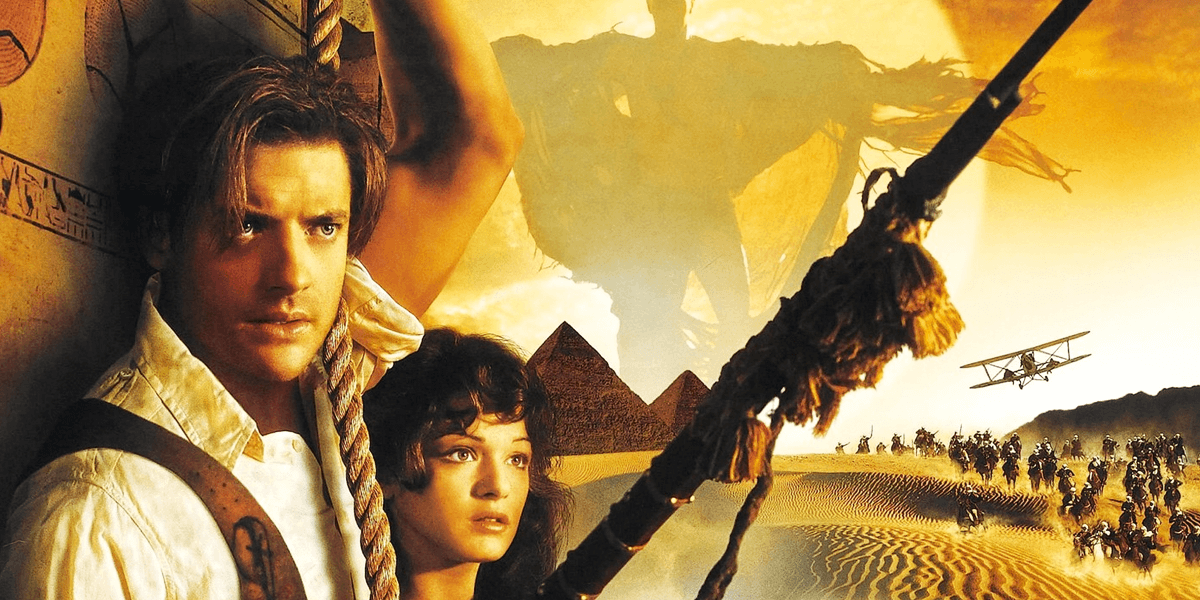 Intrada has scoured through Imhotep's tomb and uncovered the wondrous music for 1999's The Mummy and its 2001 sequel The Mummy Returns. For the very first time, both of these great scores are available on an expanded release that stretches across two discs for each title respectively.
The music for The Mummy was composed by Jerry Goldsmith, who was one of the great ones in the film music industry and had an illustrious career that spanned across several decades. The Mummy was one of composer's more memorable works in his final years before he would sadly pass away in 2004 at the age of 75.
The score for this film is a personal favorite of this writer and is a highly recommended listen. Intrada really pulled out all the stops for this release, which comes beautifully presented in their usual high-quality standards. Have a look at the track listing and front cover below.
The Mummy (2-CD) – $29.99

CD 1
01. Imhotep
02. The Sarcophagus
03. The Tauregs Attack
04. Closed Door*
05. Undiscovered Creature*
06. Off Balance*
07. A Key In The Hand*
08. The Hanging*
09. Giza Port (Alternate)*
10. Night Boarders
11. The Caravan
12. Camel Race
13. The Prep Room*
14. The Mummy Sarcophagus
15. Mumia Attack**
16. A Librarian*
17. Discoveries
18. The Plagues*
19. The Locusts (Alternate)*
20. Never Stop*
21. Finish The Job*
22. Regeneration*
23. Alley Attack*
24. The Flies*
25. Sleeping Evy*
26. My Favorite Plague (Alternate)*
27. Crowd Control
28. Airplane Ride*
29. Sand Storm*
30. Desert Burial*
31. Rebirth**
32. The Mummy Attack

Total CD 1 Time: 78:31

CD 2
01. Escape From The Tomb*
02. The Sand Volcano
03. End Credits**

CD 2 Soundtrack Time: 12:16
Complete Soundtrack Time: 90:50

The Extras
04. The Locusts (Original)*
05. My Favorite Plague (Original)**

Extras Time: 9:52

Original 1999 Decca Soundtrack Album
06. Imhotep
07. The Sarcophagus
08. Taureg Attack
09. Giza Port
10. Night Boarders
11. The Caravan
12. Camel Race
13. The Crypt
14. Mumia Attack
15. Discoveries
16. My Favorite Plague
17. Crowd Control
18. Rebirth
19. The Mummy
20. The Sand Volcano

Original Album Time: 57:46
CD 2 Total Time: 79:06

*Not Previously Released
**Includes Material Not Previously Released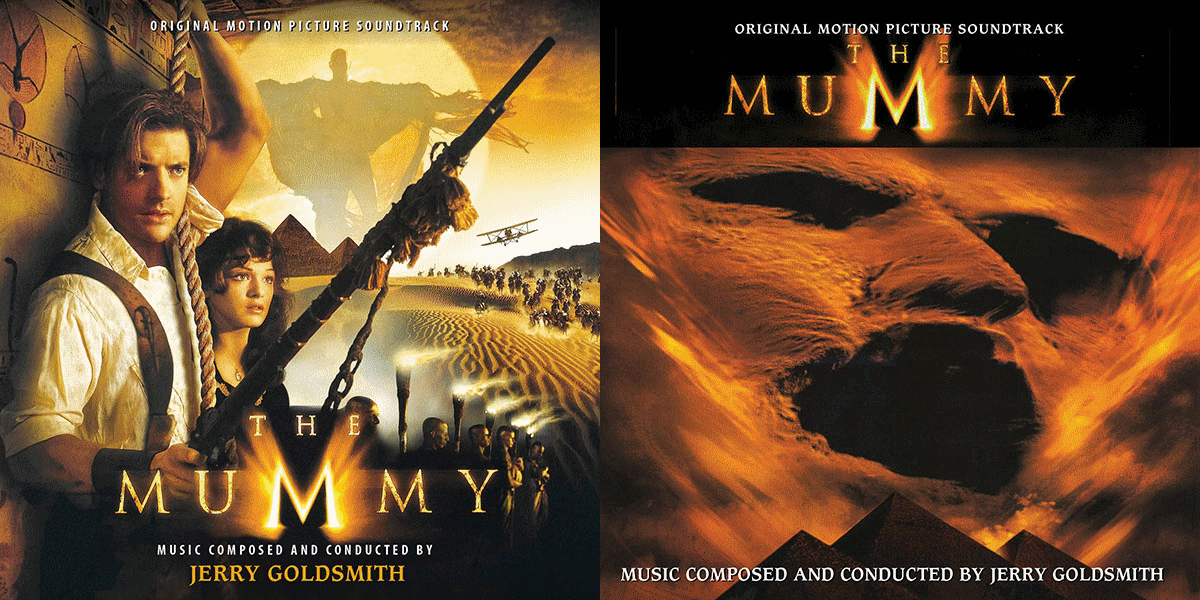 Next up, we have The Mummy Returns, which featured music by Alan Silvestri. You've likely heard his music, as he's worked on films like Predator, the Back to the Future trilogy, Cosmos: A Spacetime Odyssey, and Marvel's The Avengers, just to name a few of his many accomplishments as an industry veteran. Silvestri added his own unique and memorable stamp on The Mummy franchise by providing a robust and dazzling score, even perhaps exceeding Jerry Goldsmith's masterful action cue skills.
The Mummy Returns (2-CD) – $29.99

CD 1: Complete Soundtrack
01. Opening
02. Tomb Raider Rick*
03. Been Here Before*
04. I Just Had A Vision*
05. Sling Shot Marksman*
06. Scorpion Shoes
07. Loch-Nah And Meela
08. Imhotep Unearthed!
09. Just An Oasis
10. Bad Guys To The Manor*
11. Bracelet Awakens
12. Have I Kissed You?*
13. Meet Meela (Revised)*
14. Evy Kidnapped (Revised)*
15. Rick's Tattoo
16. Imhotep Reborn!
17. My First Bus Ride (Revised)
18. The Mushy Part
19. Train Chapter (Film Version)*
20. Medjai Commanders
21. Dirigible Montage
22. I Want Him Back*
23. Flush Of Freedom*
24. Tsk Tsk*
25. Evy's Flashback Swordfight*
26. Flashback Finale
27. What? No Ice?*
28. Sandcastles/Breadcrumbs
29. Canyon Deluge

CD 1 Total Time: 70:54

CD 2: Complete Soundtrack (Cont.)
01. Pygmy Territory*
02. Something Is Coming!*
03. Pygmy Attack
04. More Pygmies*
05. Racing The Sun!*
06. Evy Dies
07. Curator's Bad Idea*
08. Sand Warriors*
09. Gong*
10. Rick Battles Imhotep*
11. False Victory (Revised)
12. Wrong Girlfriend (Revised)*
13. Happy Ending*
14. The Mummy Returns – End Credits*
15. Forever May Not Be Long Enough (Performed by LIVE)

Time: 42:00
Complete Soundtrack Time: 1:52:54

The Extras
16. Meet Meela (Original)
17. Evy Kidnapped (Original)
18. My First Bus Ride (Original)
19. Train Chapter (Album Version)
20. False Victory (Original)*
21. Wrong Girlfriend (Original)*
22. The Mummy Returns

Total Extras Time: 34:25
CD 2 Total Time: 76:33

*Not Previously Released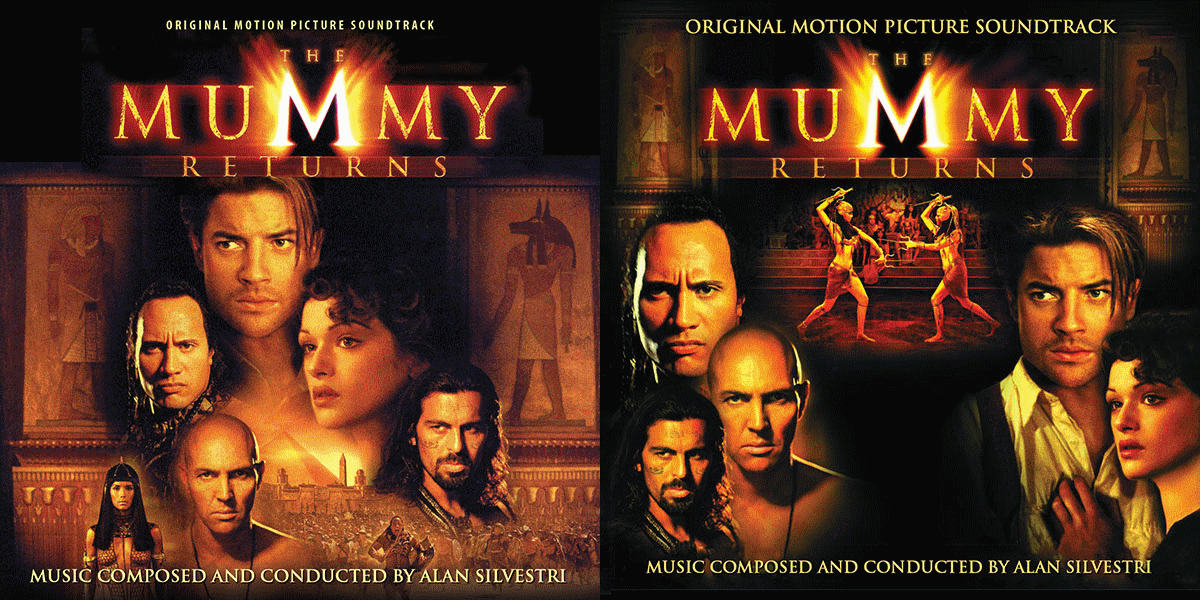 If you're interested in ordering Jerry Goldsmith's The Mummy, head on over to this page. For Alan Silvestri's The Mummy Returns, you can find that right here.
Are you adding either or both of these to your CD collection? It's easy to interact with us in the comments section or on social media, so why not give it a try? We look forward to hearing from you.