The Witcher's Geralt of Rivia Gets the Premium Statue Treatment
This extraordinarily-detailed piece just might be worth the price.
By Chris Morse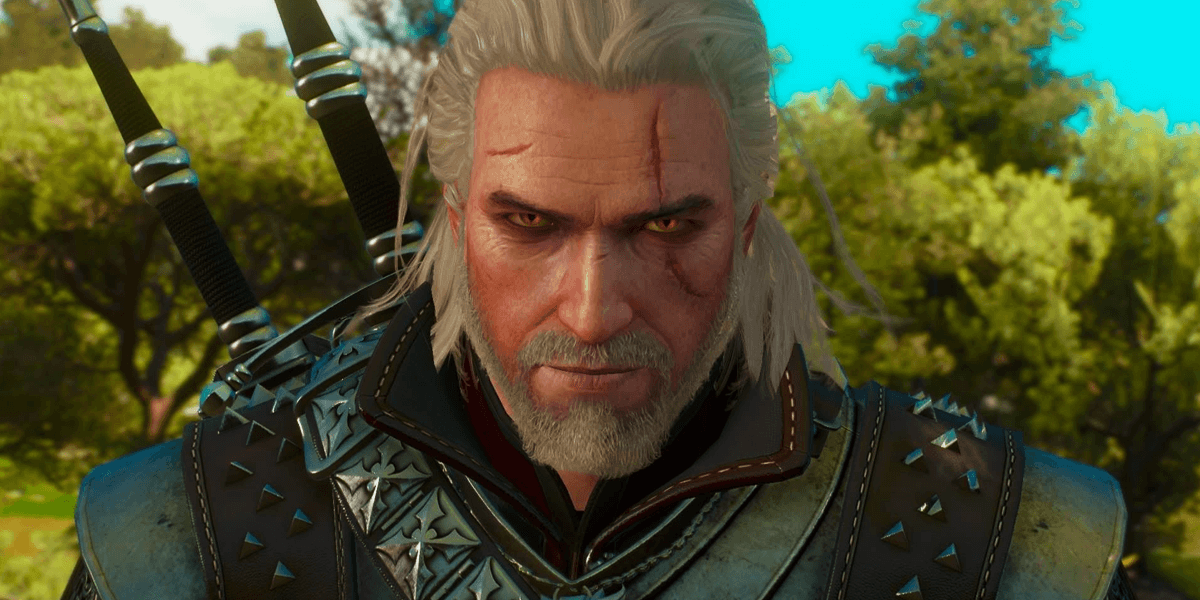 Prime 1 Studio has unveiled an amazing new, officially-licensed statue of Geralt of Rivia from The Witcher series. More specifically, this figure matches up with the character's appearance in the third game, The Witcher 3: Wild Hunt, arguably one of the top games of the decade. This piece stands at approximately 23 inches tall and features the Skellige Undvik Armor from the game, in extremely intricate detail to boot. Check out the full description from the studio below.
Prime 1 Studio & CD Projekt Red are proud to present 1/4 Scale PMW3-07: Geralt of Rivia Skellige Undvik Armor from The Witcher 3: Wild Hunt. Geralt of Rivia is a witcher and the main protagonist of the Witcher series by Andrzej Sapkowski and its adaptations. Like all witchers, Geralt is a monster hunter for hire. He possesses superhuman abilities and is a master swordsman. He is also known as Gwynbleidd, meaning "White Wolf" in Elder Speech. Geralt statue is standing approximately 23 inches tall with his alternate armor. This heavy armor is available through the Skellige Armor set DLC for The Witcher 3: Wild Hunt. It can be bought from the Armorer in Kaer Trolde citadel. The armor's design elements are strongly influenced from Undvik craftsmanship. This is a must have for all The Witcher 3 fans.

Specifications

Size approximately 23 inches tall [(H)57.8cm (W)39.3cm (D)48.3cm]
LED Light-up feature on left-hand
One (1) alternate portrait (For Exclusive version only)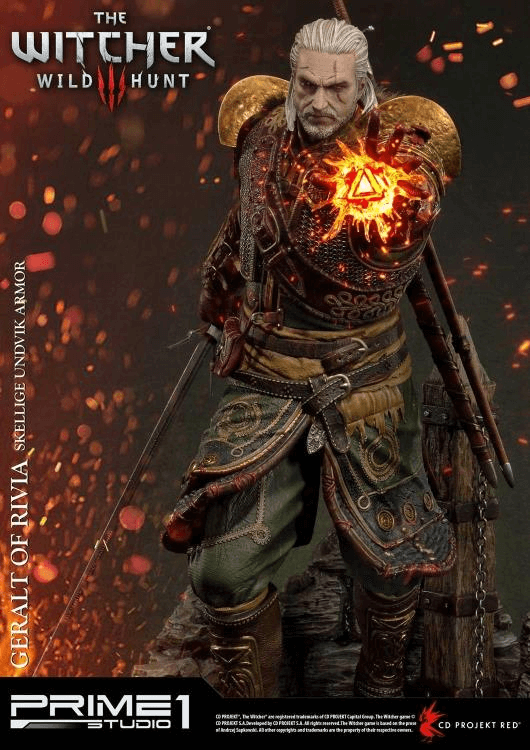 This epic statue will cost you at least $700.00, not including shipping. There is an exclusive version available directly from Prime 1 Studio that retails for $699.00 and is limited to 500 units. Alternatively, if you fail to get your hands on one of the exclusive pieces, you can also order it from BigBadToyStore for $729.99. A hefty price tag for sure, but this piece is admittedly amazing, especially considering the light-up Igni sign functionality built in, mimicking one of Geralt's signature witcher spells from the game.
A statue like this may be aimed at the most die-hard Witcher fans, but surely most of us can at least appreciate what an awesome piece this is. Who out there might take the plunge on this one?