Rob Zombie Teases Concert-Exclusive Three From Hell Trailer
The rock star/director shared a preview of the film's debut trailer, which is playing at each stop on his tour.
By M.T. Bates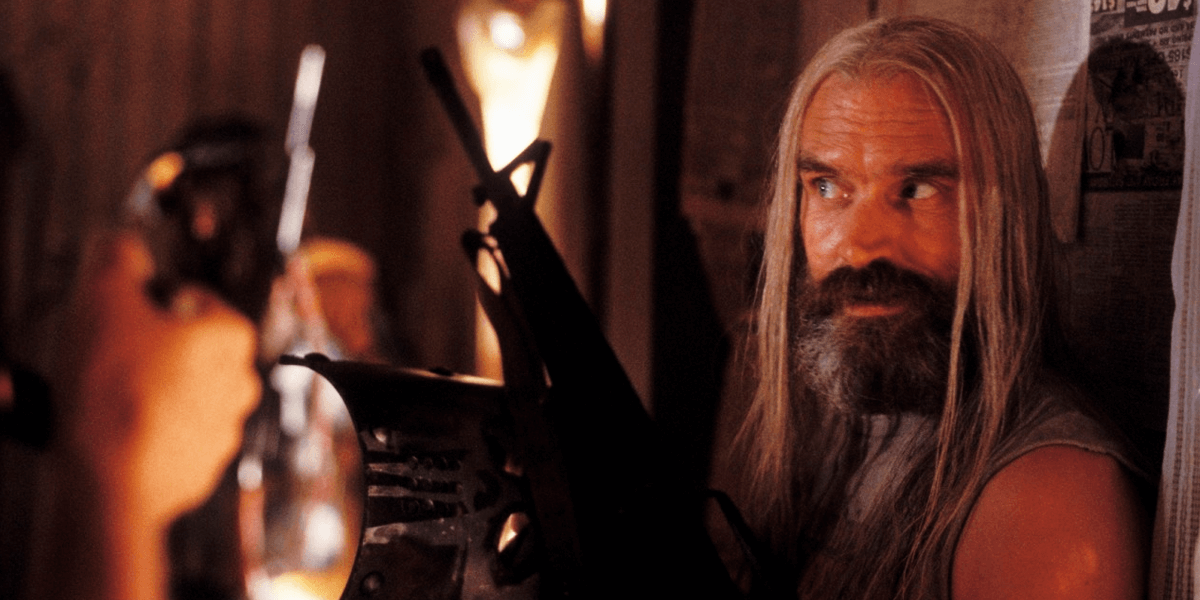 Rob Zombie is on tour with Marilyn Manson and he has brought his new film Three From Hell with him. The director has opted to show off the first teaser trailer for the movie at his concert stops and a fan captured some footage of it, which Rob Zombie graciously opted to share on his Instagram account.
[blockquote-0]
Judging by the comments Zombie attached to his share, it looks like this preview will be playing at every stop of his concert tour. While the trailer doesn't appear to show any footage from the movie, there are voice-overs in the background which give us some hints as to what is going on in the film. 
Three From Hell picks up some time after the events of The Devil's Rejects, as we see what has become of the last surviving members of the Firefly clan following their bloody shootout with the authorities. We're very excited to see more of the film and anticipate the wait is short for an official trailer to drop online for all of us to check out in a much better quality.
Does this short teaser hype you up for Three From Hell? Let us know in the comments below!