Criterion Collection Blu-rays Going for Half Price
Now is the time to snag these premium horror titles.
By Jay Gervais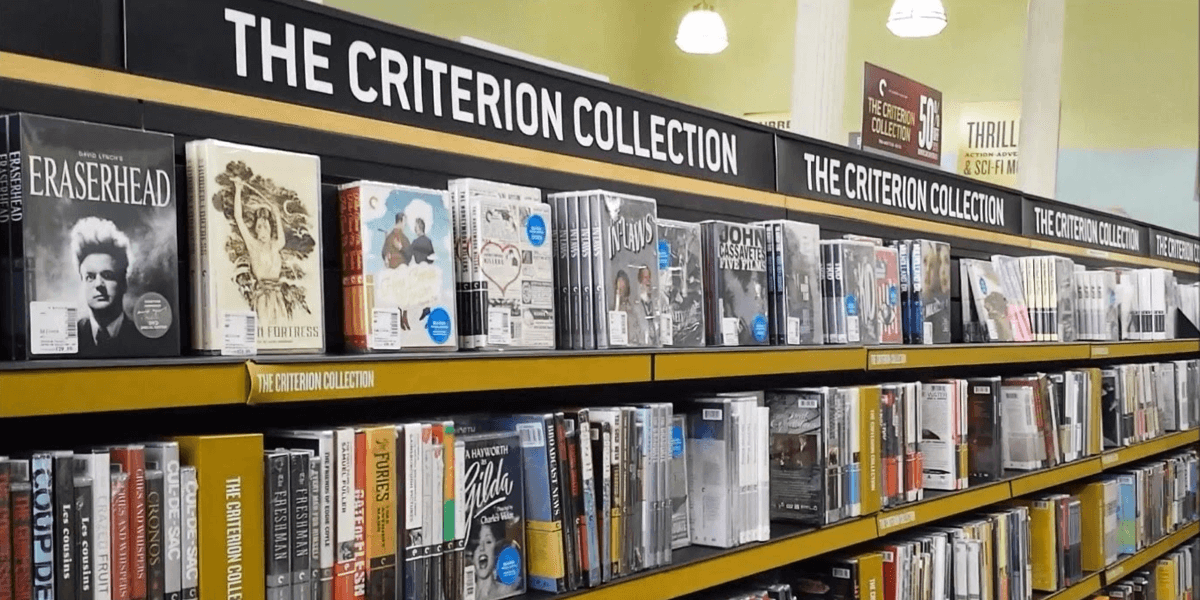 Criterion Collection is partnering with Barnes and Noble to bring you some sweet summer sales on some on their titles, with up to 50% off selected Blu-rays. For horror fans, there are some great titles up for grabs. Have a look below at our suggestions.
Night of the Living Dead (1968) - $19.99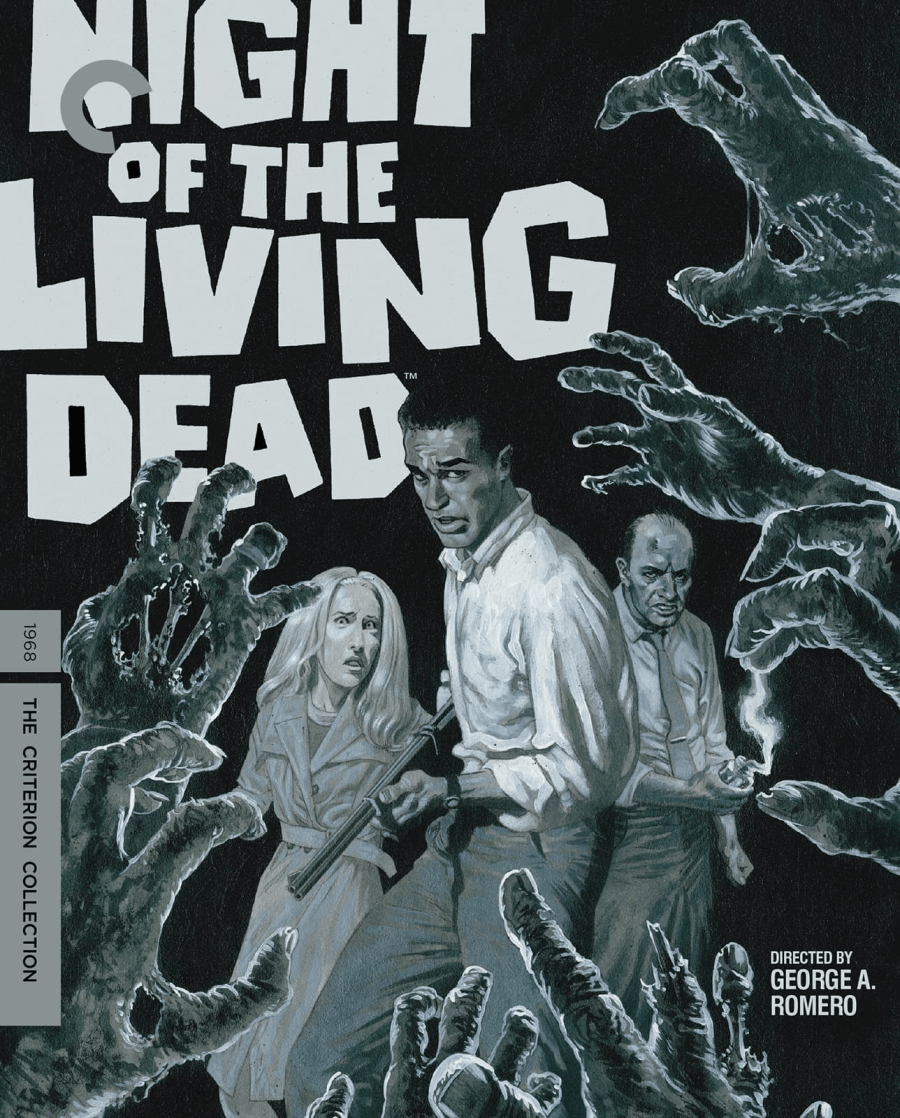 Shot outside Pittsburgh on a shoestring budget, by a band of filmmakers determined to make their mark, Night of the Living Dead, directed by horror master George A. Romero, is a great story of independent cinema: a midnight hit turned box-office smash that became one of the most influential films of all time. A deceptively simple tale of a group of strangers trapped in a farmhouse who find themselves fending off a horde of recently dead, flesh-eating ghouls, Romero's claustrophobic vision of a late-1960s America literally tearing itself apart rewrote the rules of the horror genre, combined gruesome gore with acute social commentary, and quietly broke ground by casting a black actor (Duane Jones) in its lead role. Stark, haunting, and more relevant than ever, Night of the Living Dead is back.
The Silence of the Lambs - $19.99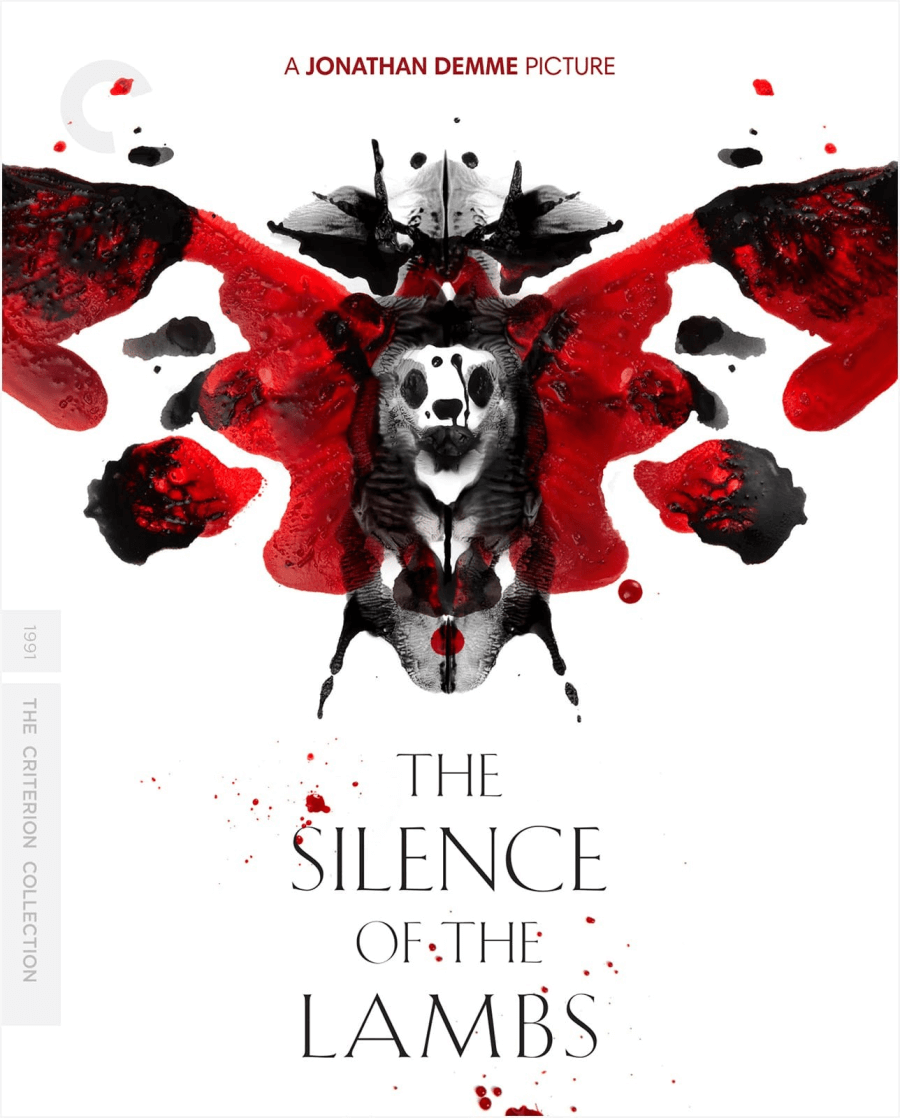 In this chilling adaptation of the best-selling novel by Thomas Harris, the astonishingly versatile director Jonathan Demme crafted a taut psychological thriller about an American obsession: serial murder. As Clarice Starling, an FBI trainee who enlists the help of the infamous Hannibal "the Cannibal" Lecter to gain insight into the mind of another killer, Jodie Foster subverts classic gender dynamics and gives one of the most memorable performances of her career. As her foil, Anthony Hopkins is the archetypal antihero—cultured, quick-witted, and savagely murderous—delivering a harrowing portrait of humanity gone terribly wrong. A gripping police procedural and a disquieting immersion into a twisted psyche, The Silence of the Lambs swept the Academy Awards® (best picture, director, screenplay, actress, actor) and remains a cultural touchstone.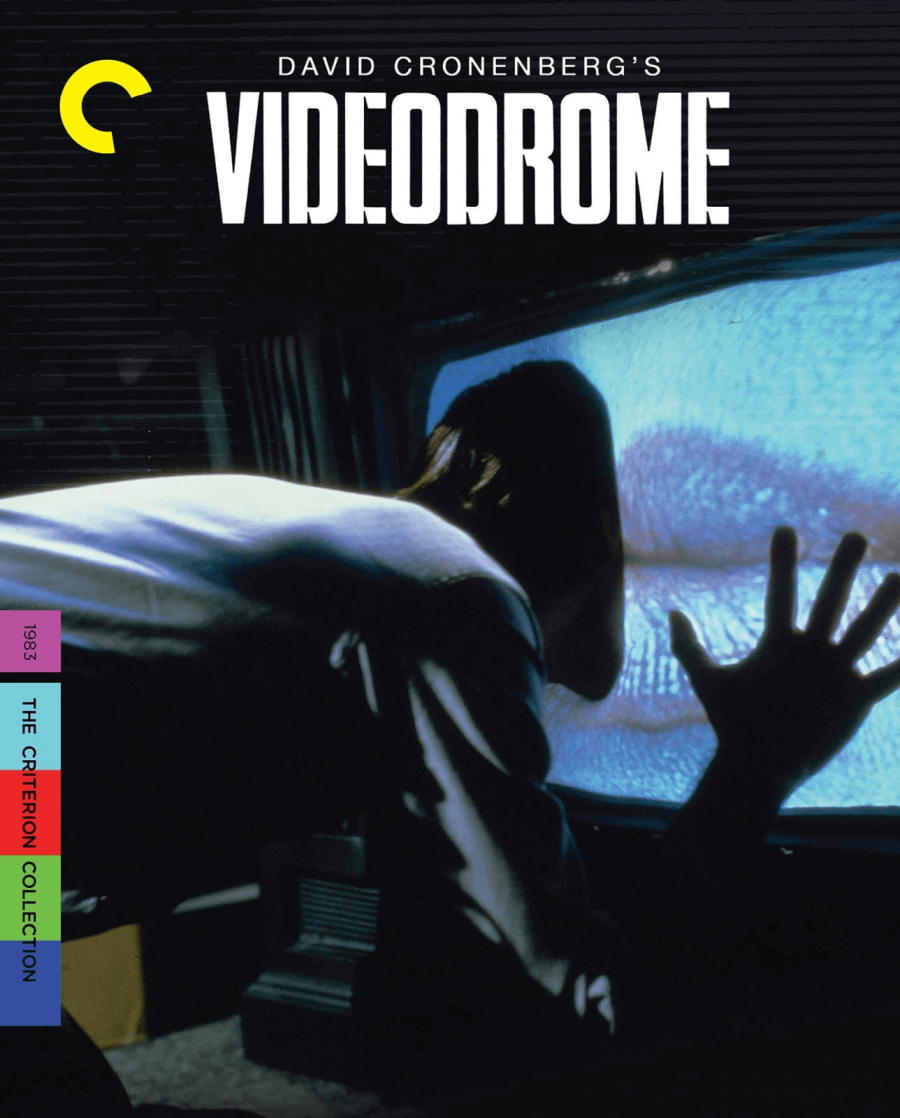 When Max Renn goes looking for edgy new shows for his sleazy cable TV station, he stumbles across the pirate broadcast of a hyperviolent torture show called Videodrome. As he struggles to unearth the origins of the program, he embarks on a hallucinatory journey into a shadow world of right-wing conspiracies, sadomasochistic sex games, and bodily transformation. Starring James Woods and Deborah Harry in one of her first film roles, Videodrome is one of writer/director David Cronenberg's most original and provocative works, fusing social commentary with shocking elements of sex and violence. With groundbreaking special effects makeup by Academy Award®-winner Rick Baker, Videodrome has come to be regarded as one of the most influential and mind-bending science fiction films of the 1980s.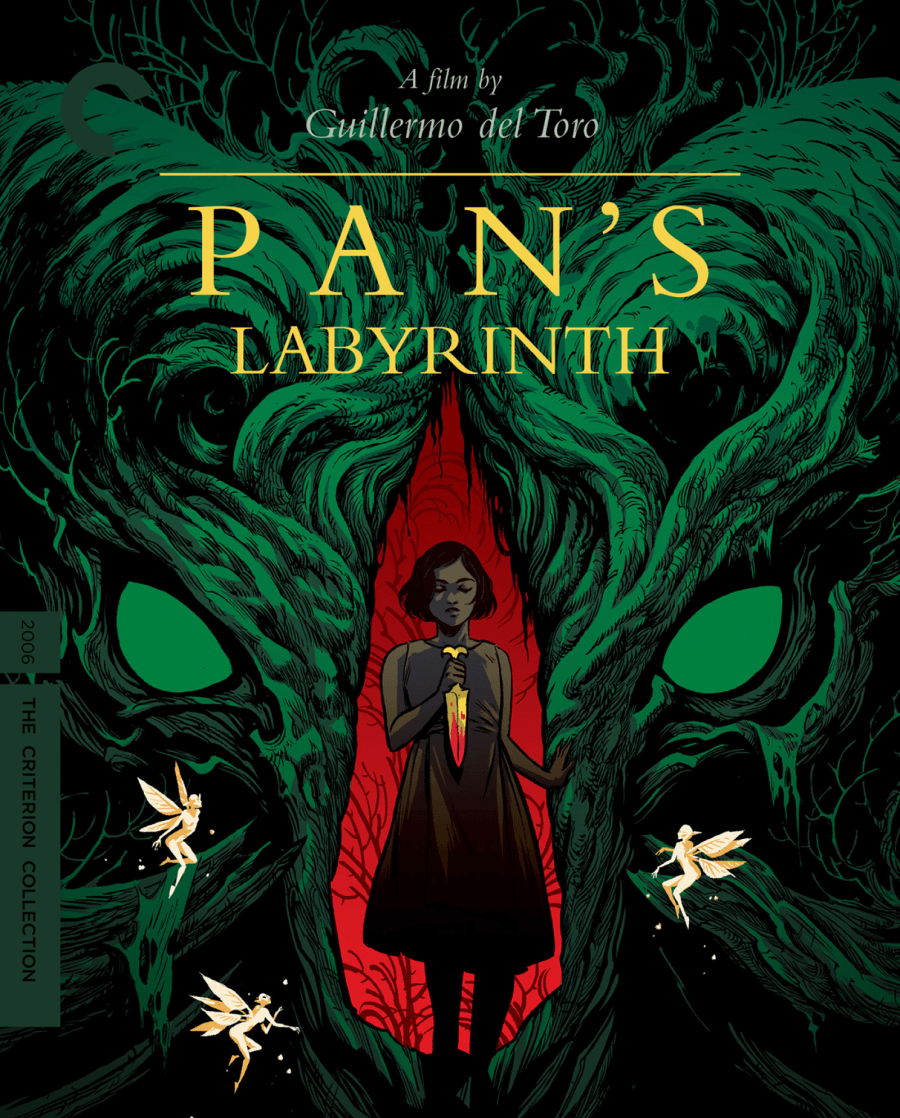 An Academy Award–winning dark fable set five years after the end of the Spanish Civil War, Pan's Labyrinth encapsulates the rich visual style and genre-defying craft of Guillermo del Toro. Eleven-year-old Ofelia (Ivana Baquero, in a mature and tender performance) comes face to face with the horrors of fascism when she and her pregnant mother are uprooted to the countryside, where her new stepfather (Sergi López), a sadistic captain in General Francisco Franco's army, hunts down Republican guerrillas refusing to give up the fight. The violent reality in which Ofelia lives merges seamlessly with her fantastical interior world when she meets a faun in a decaying labyrinth and is set on a strange, mythic journey that is at once terrifying and beautiful. In his revisiting of this bloody period in Spanish history, del Toro creates a vivid depiction of the monstrosities of war infiltrating a child's imagination and threatening the innocence of youth.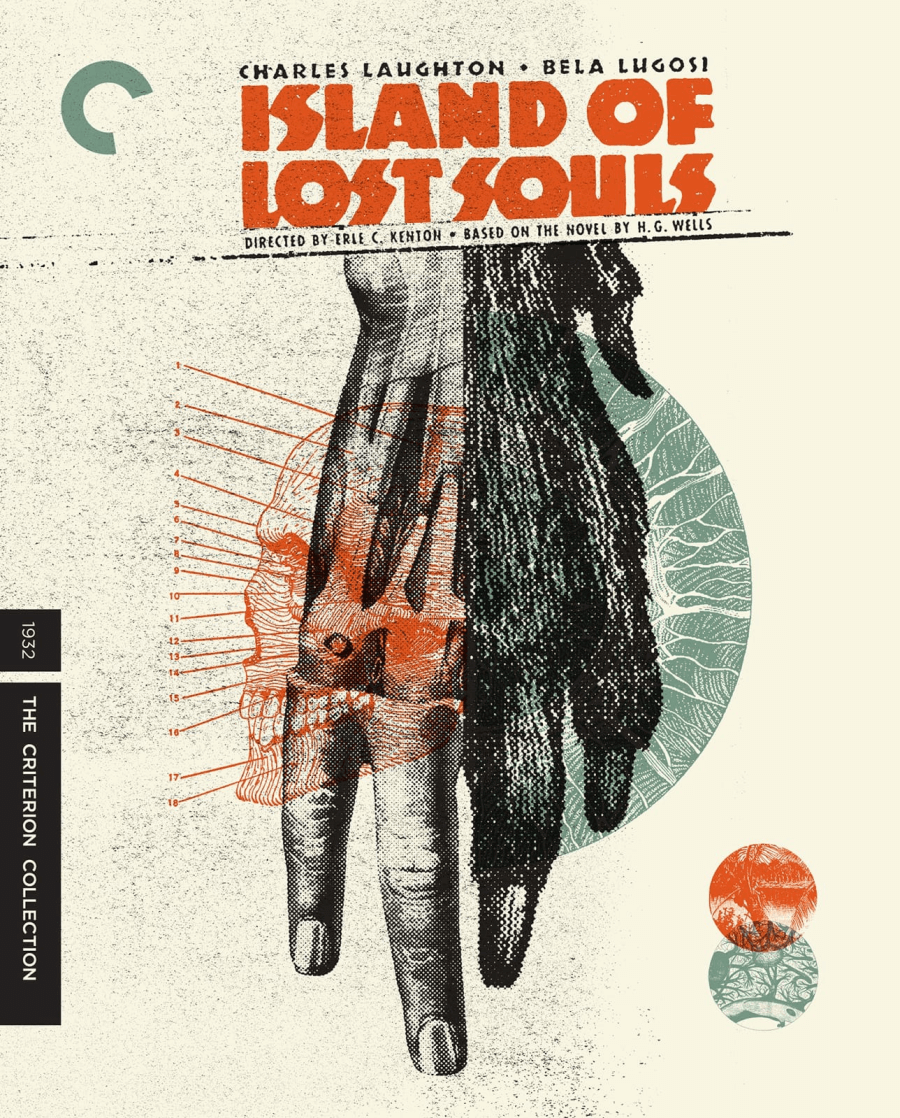 A twisted treasure from Hollywood's pre-Code horror heyday, Island of Lost Souls is a cautionary tale of science run amok, adapted from H. G. Wells's novel The Island of Dr. Moreau. In one of his first major movie roles, Charles Laughton is a mad doctor conducting ghastly genetic experiments on a remote island in the South Seas, much to the fear and disgust of the shipwrecked man (Richard Arlen) who finds himself trapped there. This touchstone of movie terror, directed by Erle C. Kenton, features expressionistic photography by Karl Struss, groundbreaking makeup effects that have inspired generations of monster-movie artists, and the legendary Bela Lugosi in one of his most gruesome roles.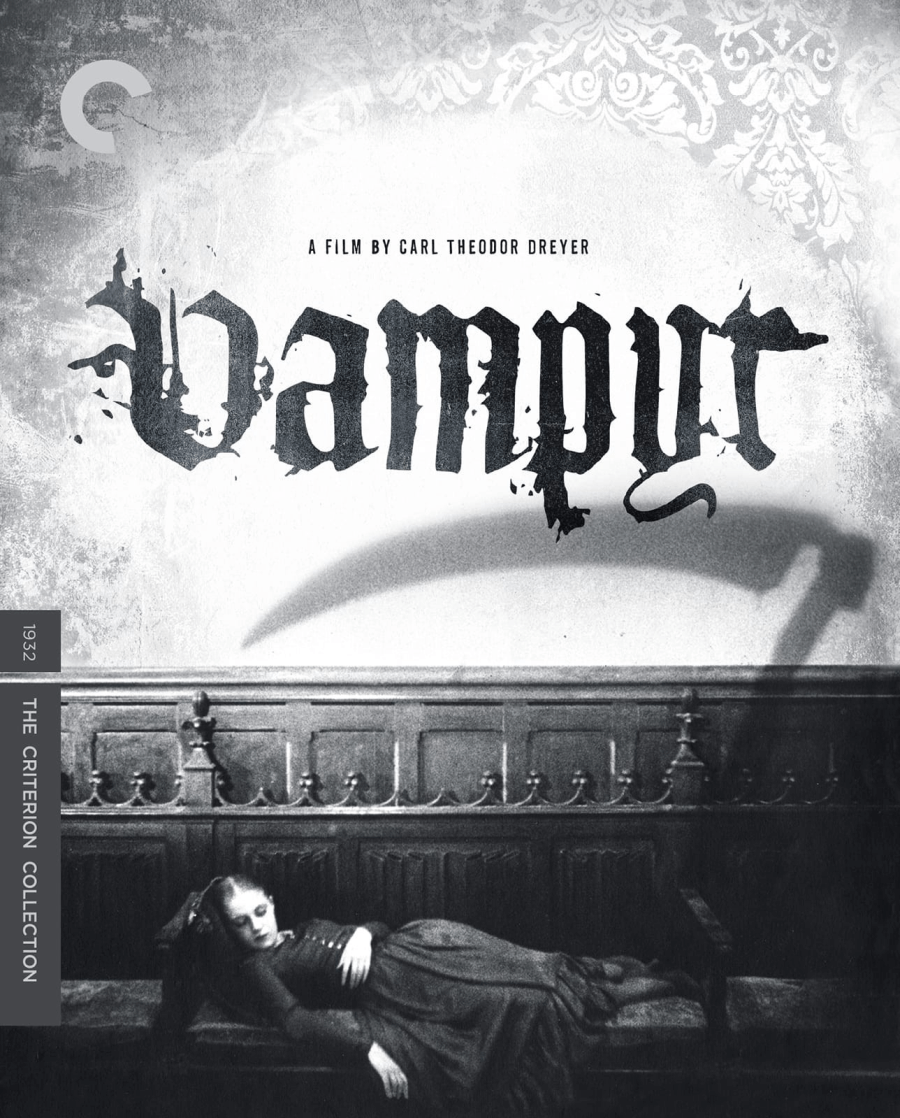 With Vampyr, Danish filmmaker Carl Theodor Dreyer channeled his genius for creating mesmerizing atmosphere and austere, unsettling imagery into the horror genre. The result—a chilling film about a student of the occult who encounters supernatural haunts and local evildoers in a village outside of Paris—is nearly unclassifiable. A host of stunning camera and editing tricks and densely layered sounds create a mood of dreamlike terror. With its roiling fogs, ominous scythes, and foreboding echoes, Vampyr is one of cinema's great nightmares.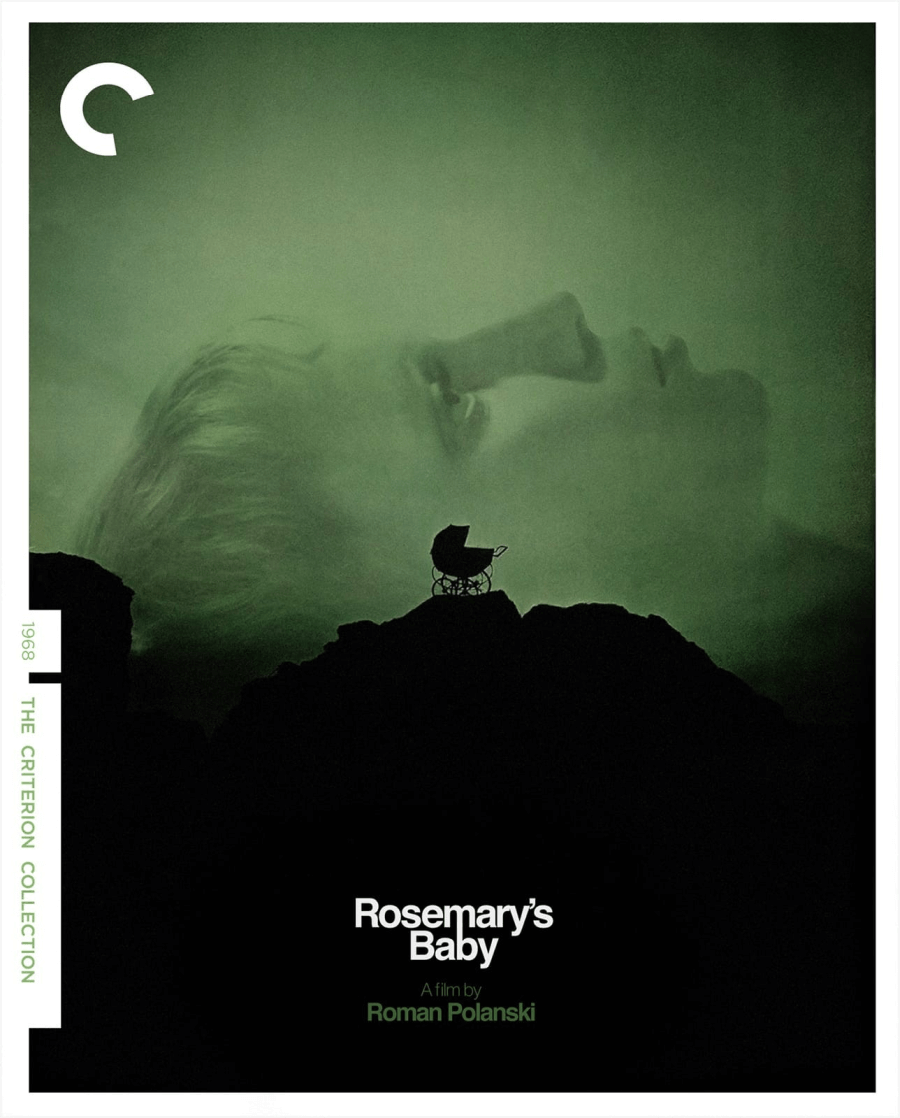 Horrifying and darkly comic, Rosemary's Baby was Roman Polanski's Hollywood debut. This wildly entertaining nightmare, faithfully adapted from Ira Levin's best seller, stars a revelatory Mia Farrow as a young mother-to-be who grows increasingly suspicious that her overfriendly elderly neighbors (played by Sidney Blackmer and an Oscar-winning Ruth Gordon) and self-involved husband (John Cassavetes) are hatching a satanic plot against her and her baby. In the decades of occult cinema that Polanski's ungodly masterpiece has spawned, it has never been outdone for sheer psychological terror.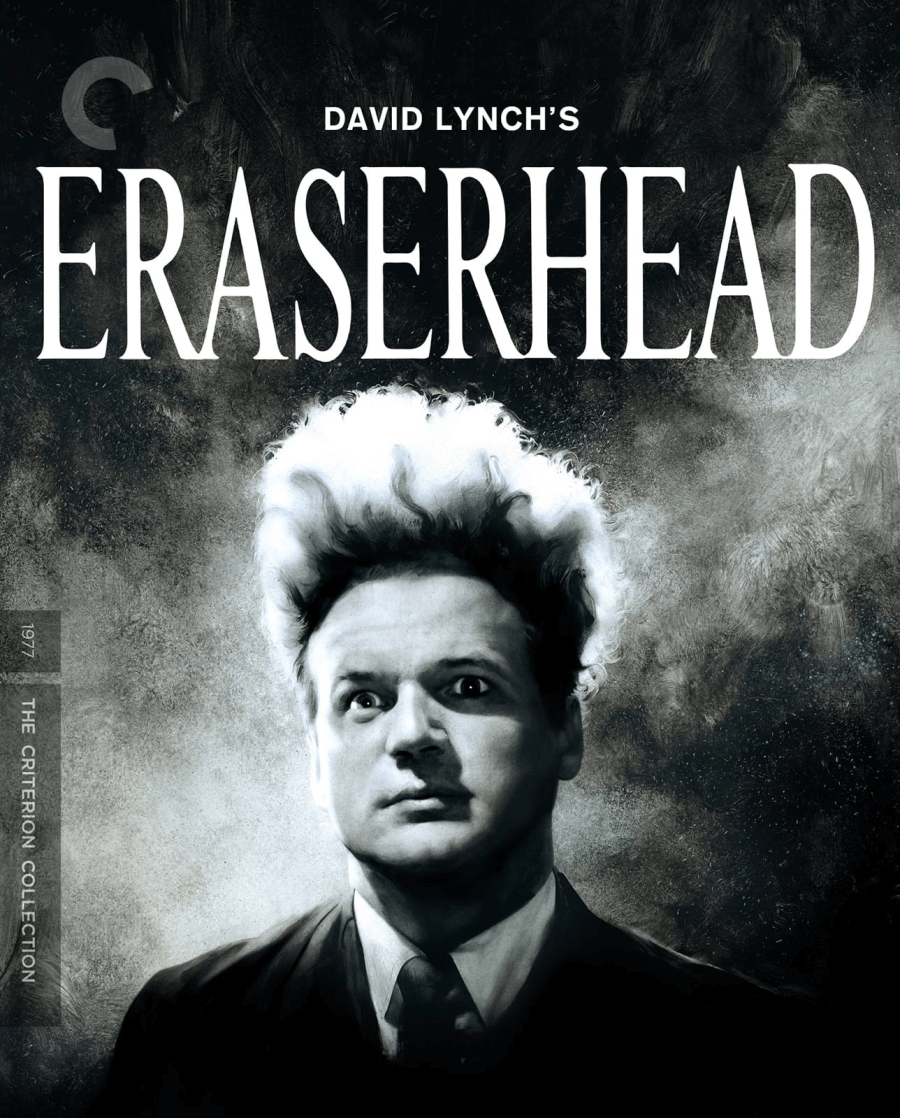 David Lynch's 1977 debut feature, Eraserhead, is both a lasting cult sensation and a work of extraordinary craft and beauty. With its mesmerizing black-and-white photography by Frederick Elmes and Herbert Cardwell, evocative sound design, and unforgettably enigmatic performance by Jack Nance, this visionary nocturnal odyssey continues to haunt American cinema like no other film.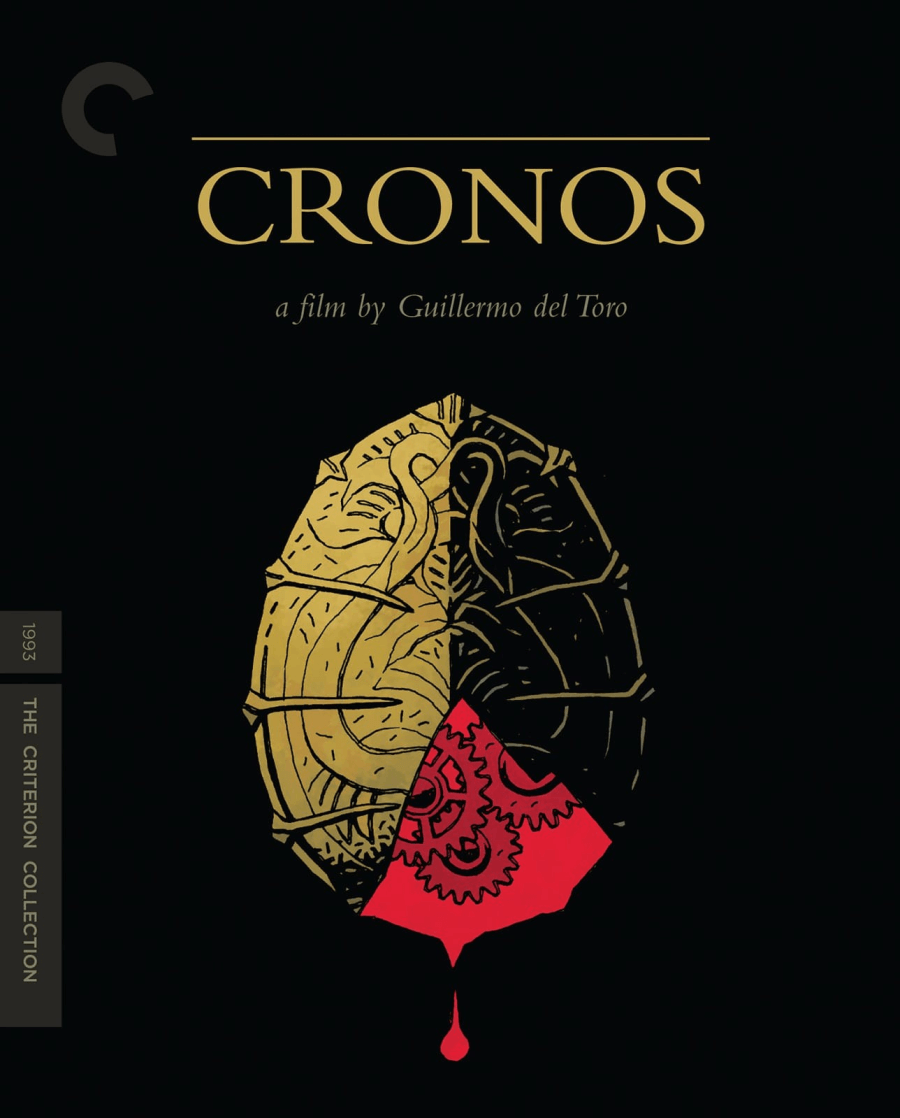 Guillermo del Toro made an auspicious and audacious feature debut with Cronos, a highly unorthodox tale about the seductiveness of the idea of immortality. Kindly antiques dealer Jesús Gris (Federico Luppi) happens upon an ancient golden device in the shape of a scarab, and soon finds himself the possessor and victim of its sinister, addictive powers, as well as the target of a mysterious American named Angel (a delightfully crude and deranged Ron Perlman). Featuring marvelous special makeup effects and the haunting imagery for which del Toro has become world-renowned, Cronos is a dark, visually rich, and emotionally captivating fantasy.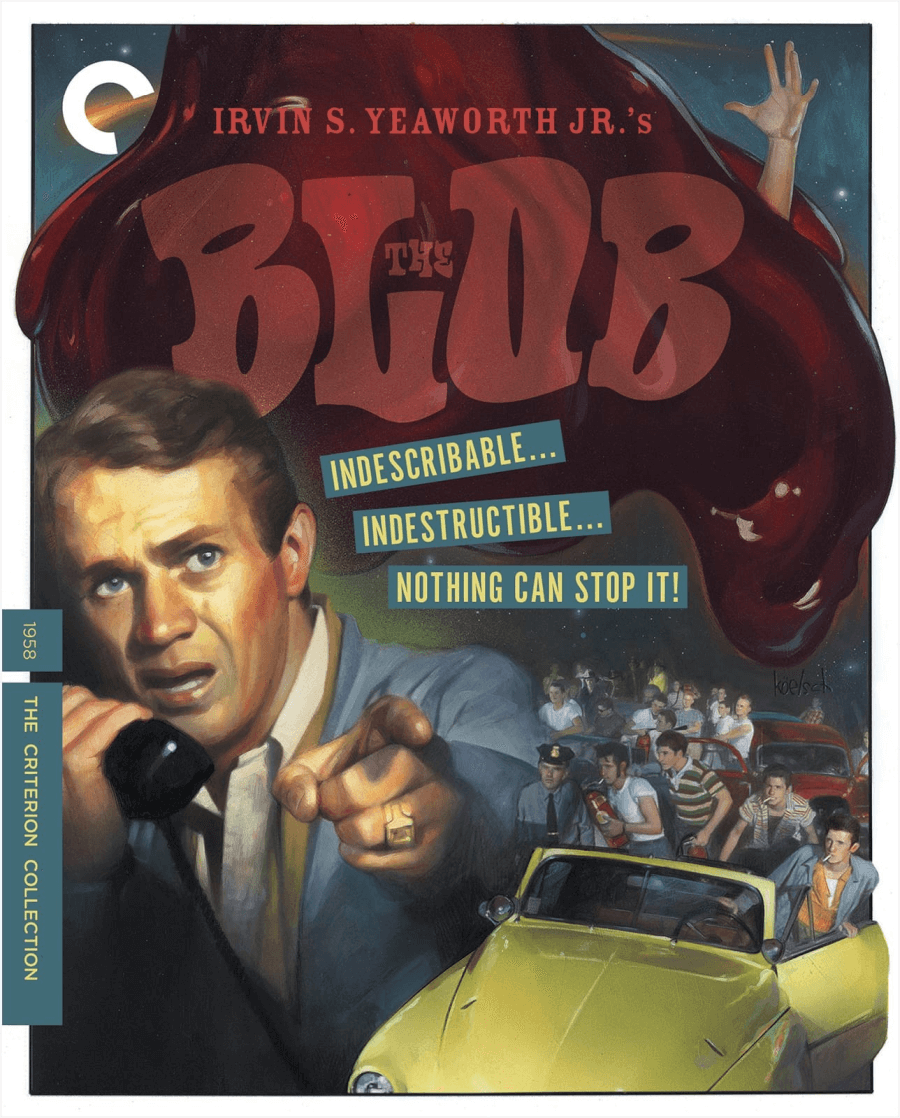 A cult classic of gooey greatness, The Blob follows the havoc wreaked on a small town by an outer-space monster with neither soul nor vertebrae, with Steve McQueen playing the rebel teen who tries to warn the residents about the jellylike invader. Strong performances and ingenious special effects help The Blob transcend the schlock sci-fi and youth delinquency genres from which it originates. Made outside of Hollywood by a maverick film distributor and a crew whose credits mostly comprised religious and educational shorts, The Blob helped launch the careers of McQueen and composer Burt Bacharach, whose bouncy title song is just one of this film's many unexpected pleasures.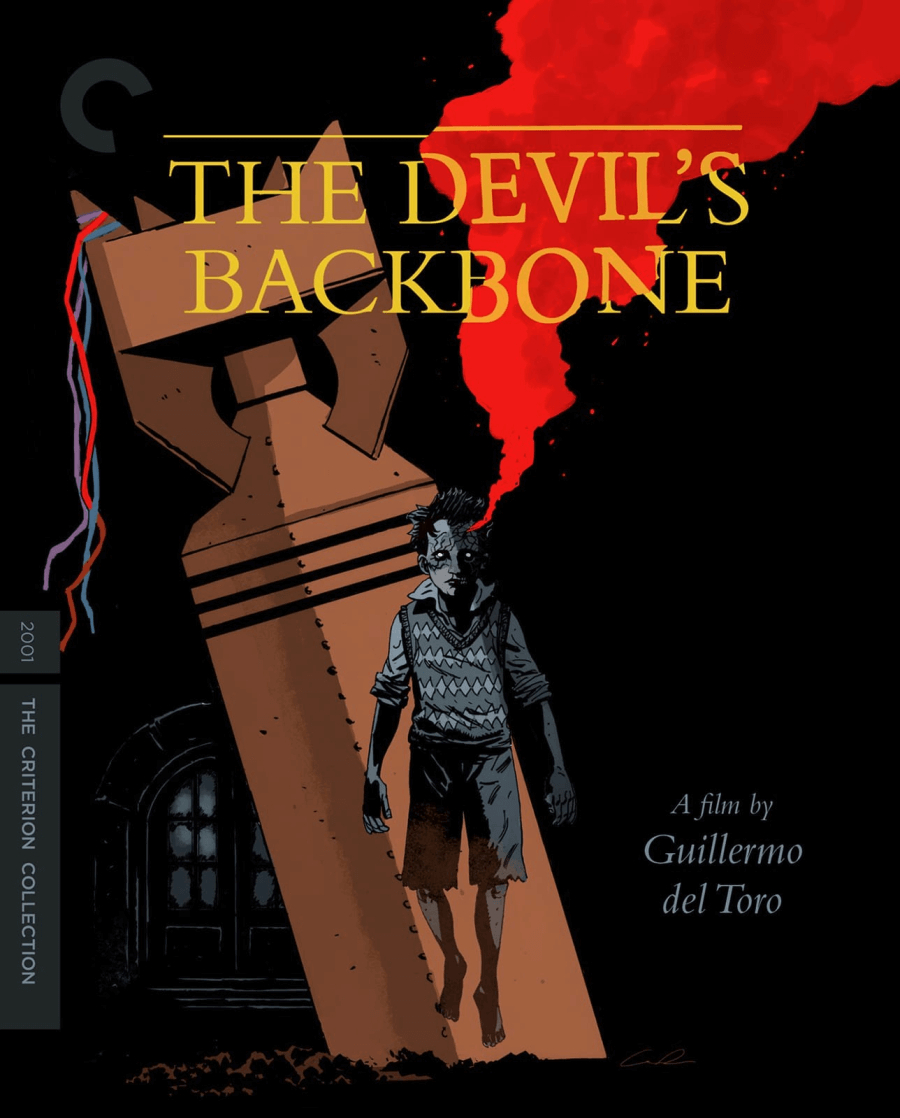 One of the most personal films by Guillermo del Toro, The Devil's Backbone is also among his most frightening and emotionally layered. Set during the final week of the Spanish Civil War, it tells the tale of a twelve-year-old boy who, after his freedom-fighting father is killed, is sent to a haunted rural orphanage full of terrible secrets. Del Toro expertly combines gothic ghost story, murder mystery, and historical melodrama in a stylish mélange that, like his later Pan's Labyrinth, reminds us the scariest monsters are often the human ones.
Well, there you have it. These are just some of the titles available at the discounted rate and these items in particular all come highly recommended by the staff here at Dead Entertainment.
There are several other genres you're welcome to explore, as this list is only scratching the surface. These sales are on right now and will end next month on August 6th, so now is the time to add any or all of these fantastic Criterion Collection Blu-ray titles to your collection.
Which one are you adding in your library? It's easy to interact with us in the comments and on social media, so why not give it a shot? We look forward to hearing from you.