AMC Cancels Kevin Smith's Comic Book Men
The plug has been pulled on Kevin Smith's TV series.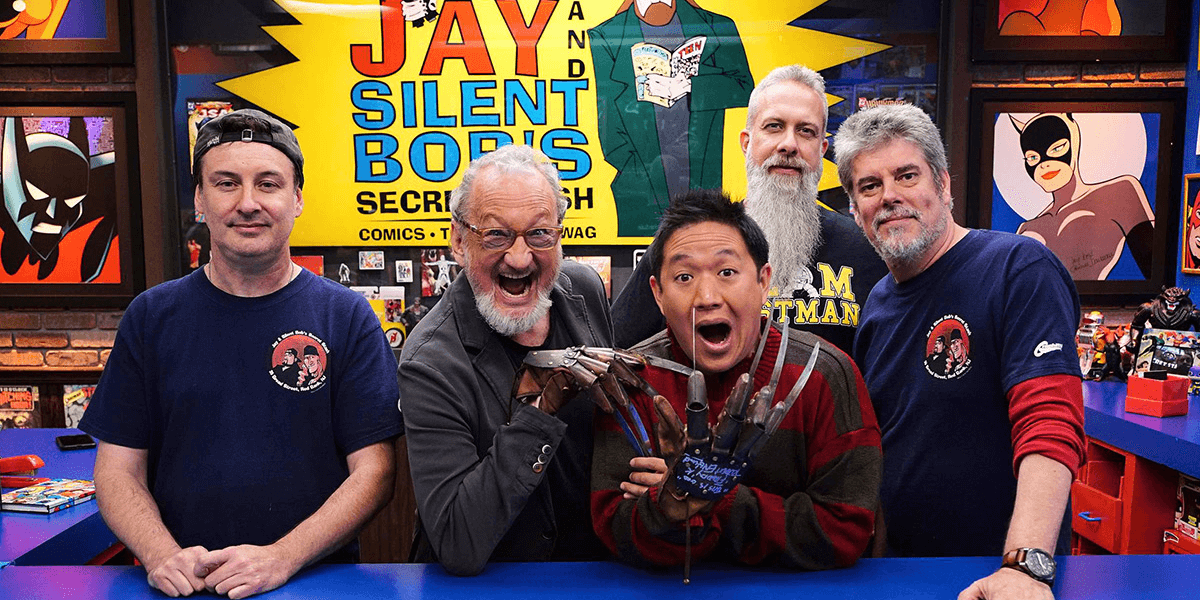 Image via AMC / CC BY
---
AMC has cancelled the Kevin Smith-hosted television show Comic Book Men after seven seasons on the network. The series followed the daily adventures of the employees of Smith's personally-owned comic book shop, Jay and Silent Bob's Secret Stash in Redbank, New Jersey.
The show has featured a number of prolific actors, creators, and celebrity guests, including notable horror icons Robert Englund (Freddy Krueger), Cassandra Peterson (Elvira, Mistress of the Dark), and Troma founder Lloyd Kaufman to name a few.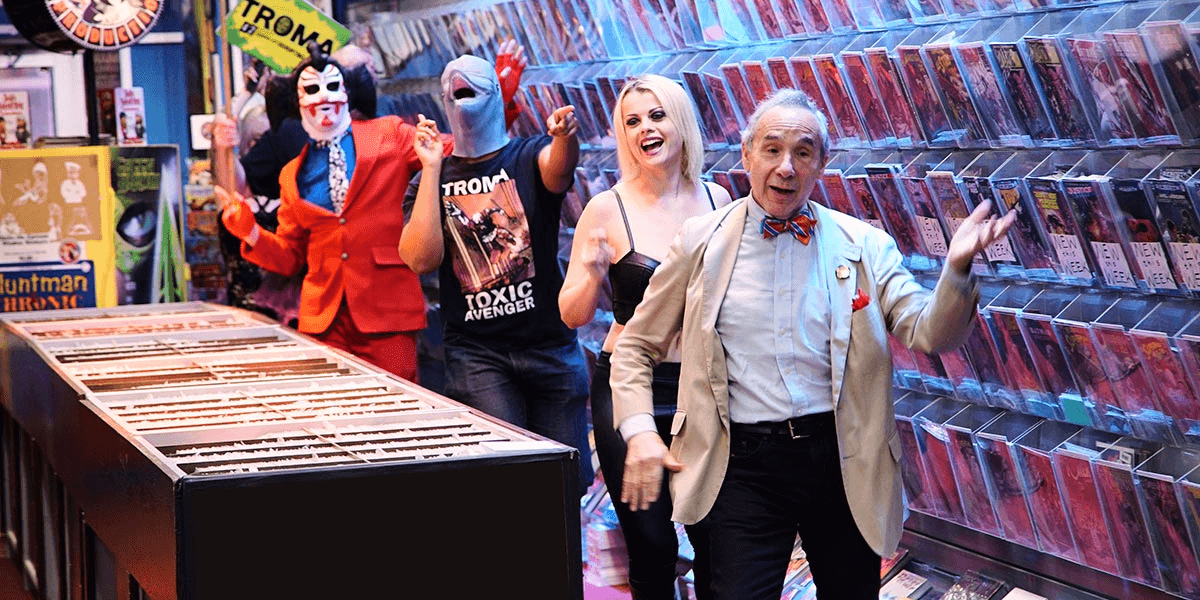 Will Kevin Smith Still Visit Tromaville After All? We Hope So
Lloyd Kaufman's appearance on Kevin Smith's Comic Book Men show may be a hint.
Read More
Smith himself announced the cancellation on his Twitter account Sunday night, along with the latest episode of his SModcast, where he went into detail on the show's retirement while all of the main cast members shared their favorite memories from their time on camera.
After 96 episodes, the @ComicBookMenAMC are now the Cancelled Book Men. On a new #SModcast, hear Walt, Bry, Ming, Mike & I hold a Viking funeral for our @AMC_TV show and reminisce about the happy highlights of seven seasons! With big @TellEmSteveDave news: https://t.co/C5HSs6H2F1 https://t.co/Ij6Rf9Suh8

— KevinSmith (@ThatKevinSmith) June 25, 2018
On the SModcast, Smith admitted that he was surprised at the decision from AMC because, in the weeks prior, he had gone to two advertiser-friendly public relations events as a personal favor to the network's CEO. Furthermore, Comic Book Men was featured in all of the publicity material presented to these potential advertisers and this, combined with Smith's recent heart attack, had the "Fat Man" feeling bulletproof for the first time since the show's debut.
Honestly, like every other season I was always like there's no way they're picking the show up, like that was the last season...this one, I felt like for the first time, I think we'll get picked up. We're within 4 episodes of one hundred, there's no way they'd end it now. And I just had the heart attack. And post-heart attack, less than a month after the heart attack, I went out and did fucking a favor for the CEO. And then I went and just did the up fronts. And we were in all the material, the marketing material, for the up fronts. So, I feel relatively safe.
According to Smith, AMC's decision to cancel Comic Book Men was strictly financial, as the show failed to make a profit. Are you upset by the cancellation of Smith's TV show? Let us know in the comments or on social media.